Auto-safety group petitions government to force recall of Chrysler minivans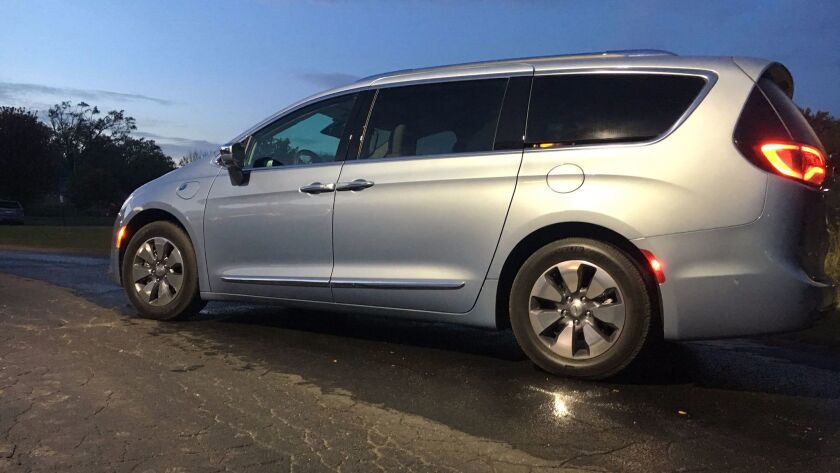 An auto safety group is asking the government for a recall of Chrysler Pacifica minivans over complaints that the engines can stall without warning.
The Center for Auto Safety petitioned the National Highway Traffic Safety Administration on Monday, asking for an investigation and a recall of 150,000 minivans from the 2017 model year.
The group says more than 50 people have complained to the government about stalling and Fiat Chrysler hasn't been able to fix the problem. Some have complained that the vans have stalled several times.
Fiat Chrysler says it takes customer concerns seriously and doesn't know of any crashes or injuries due to the issue. The company says it's monitoring data and will respond if they show a safety defect.
The petition, filed on behalf of an owner from Leesburg, Va., also says that Fiat Chrysler recalled 1,375 Pacifica plug-in gas-electric hybrids earlier this year because of a stalling problem, but is treating gasoline-powered minivans differently.
The hybrids had a problem with diodes failing in a computer, which will be reprogrammed or replaced by dealers. Fiat Chrysler says the electronic controls are completely different on the hybrid versions.
---
Your guide to our new economic reality.
Get our free business newsletter for insights and tips for getting by.
You may occasionally receive promotional content from the Los Angeles Times.