Robo-advisors brace for a downturn with less risky options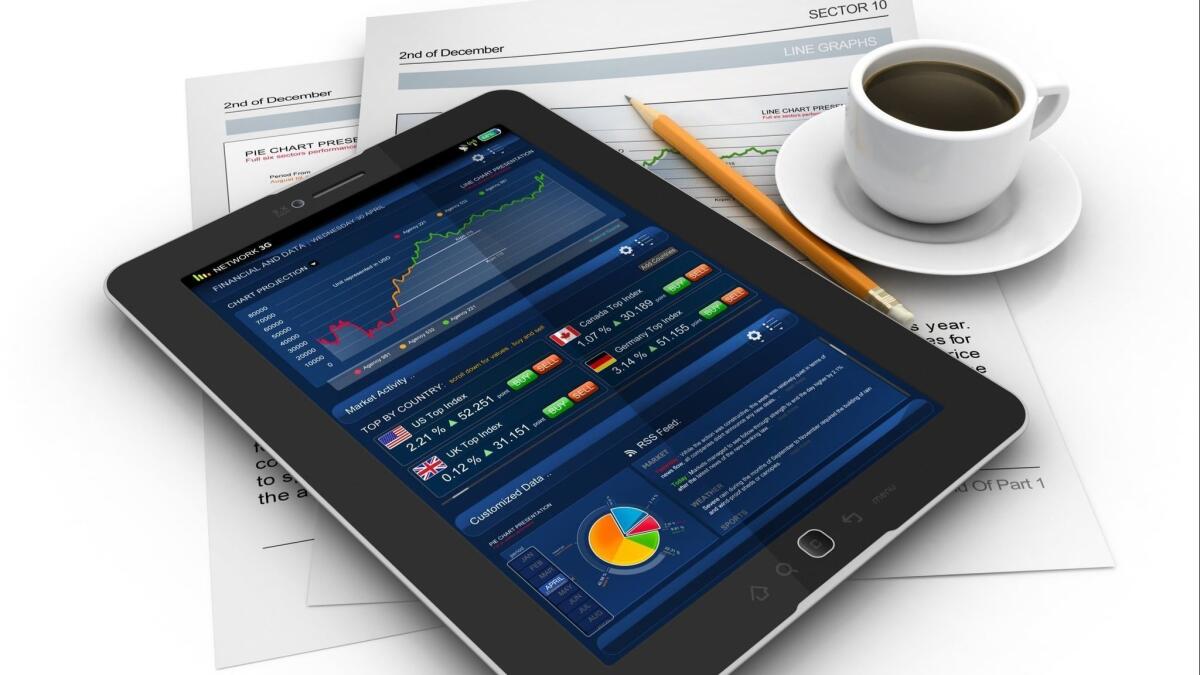 Bloomberg
Most robo-advisors have known only one kind of economy: perpetual growth. But with the prospect of a long-overdue downturn looming, some wealth management start-ups are taking steps to mitigate financial risks for their customers — and themselves.
Betterment LLC, an early digital wealth management company, introduced a tool on Tuesday that recommends a safe amount for customers to keep in their checking accounts based on their spending habits. It works with another recent Betterment feature, called Smart Saver, to automatically shift extra money into bonds and other low-risk assets.
"The market context is absolutely relevant," said Mike Reust, the company's chief technology officer. "You can't ignore it."
Robo-advisor start-ups have greatly benefited from the boom times by referring people to high-performing, low-cost exchange-traded funds. The companies are now starting to brace for a seemingly inevitable and prolonged stock decline that analysts say could drive people from their investing services. Offering products that are less susceptible to a recession could keep some customers from running off with their cash.
Another popular robo-advisor, Wealthfront Inc., has explored potentially offering a product akin to a savings account. In a bid to attract more customers, Wealthfront said it would offer financial planning for free without requiring people to put money into the service.
Betterment released Smart Saver in August, pitting the product directly against a traditional bank account. The company said customers could see a 2.1% yield, which is much better than the average interest from a U.S. savings account but about on par with free online services from Goldman Sachs Group Inc., Social Finance Inc. or Ally Financial Inc.
Two important differences: Betterment doesn't guarantee its advertised yield rate, and the company takes a management fee of 0.25%. Unlike a savings account, though, Betterment's Smart Saver isn't subject to annual taxes on interest. Customers pay after they pull money out.
Betterment said all customers using Smart Saver now will be able to review custom recommendations for how much to keep in checking accounts to cover bills and keep a safe buffer. Only some people just got the latest version that automatically moves money between accounts. The company said everyone should have it by January.
As more Americans consider the consequences of a bear market, Reust said computers can play a role in maintaining a safety net: "We've been testing this against a pretty long history of real-world client data for a while to make sure that we aren't being too aggressive."