California can require a cancer warning label on Roundup weed killer, judge rules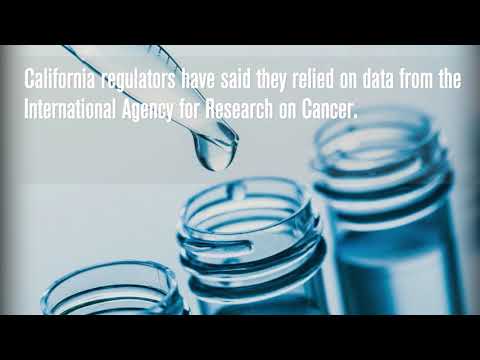 A judge has ruled that California can require Monsanto to label its weed killer Roundup as a possible cancer threat. (March 14, 2017) (Sign up for our free video newsletter here http://bit.ly/2n6VKPR)
A judge has ruled that California can require Monsanto to label its popular weed killer Roundup as a possible cancer threat despite insistence from the agrochemical company that it poses no risk to people.
In January, Superior Court Judge Kristi Culver Kapetan tentatively dismissed a challenge by Monsanto and a citrus growers group. In her final ruling last week, the judge said that none of Monsanto's objections were viable, the Fresno Bee reported.
The company had sued the nation's leading agricultural producing state, saying California officials illegally used recommendations from an international health organization to make its decision to require the warning labels.
Monsanto's attorney, Trenton Norris, told the judge that the warnings would drive some customers away, hurting the company.
California regulators have said they relied on a finding by the France-based International Agency for Research on Cancer, considered a gold standard for cancer research.
Critics take issue with Roundup's main ingredient, glyphosate, which has no color or smell. Monsanto introduced it in 1974 as an effective way of killing weeds while leaving crops and plants intact.
It's sold in more than 160 countries, and farmers in California use it on 250 types of crops.
The chemical is not restricted by the U.S. Environmental Protection Agency, which says it has "low toxicity" and recommends people avoid entering a field for 12 hours after it has been applied.
ALSO
Edison is awarded $125 million for San Onofre's faulty steam generators
Column: Either Paul Ryan is full of it or he has no idea what he's talking about
Millions more would be uninsured under GOP healthcare plan, independent analysis shows