Judge may order new trial in Roundup case where jury awarded $289 million to cancer-stricken man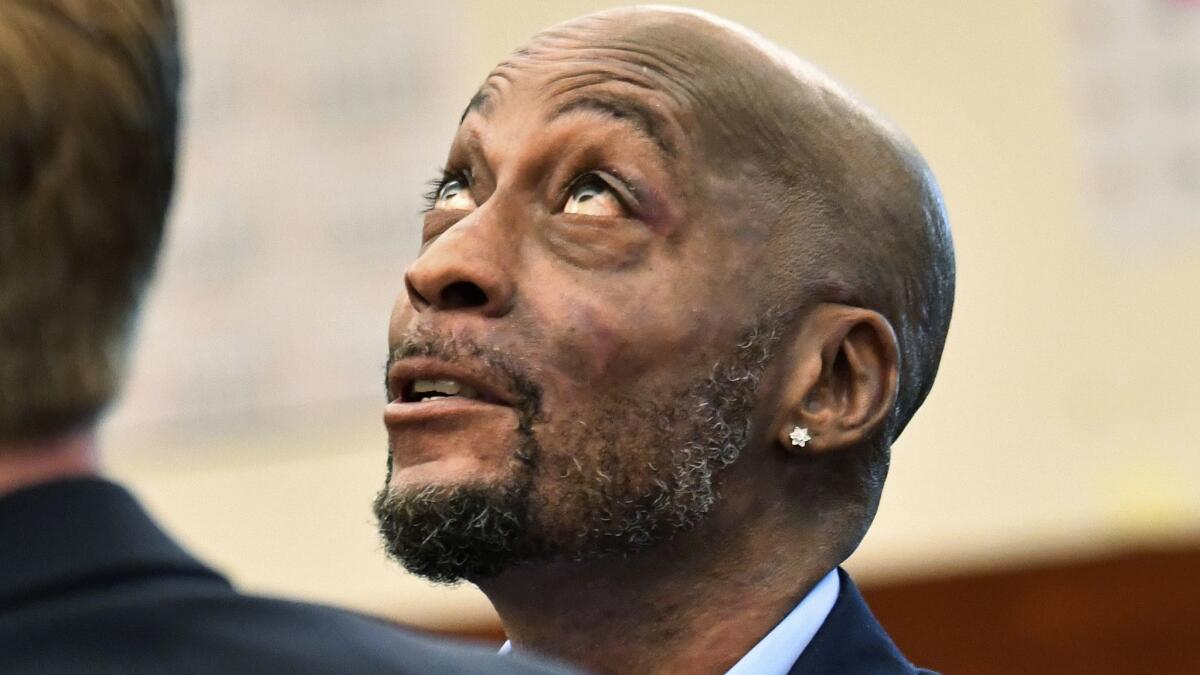 A San Francisco judge is considering tossing out most of the $289-million judgment against agribusiness giant Monsanto and ordering a new trial over whether the company's Roundup weed killer caused a school groundskeeper's cancer.
San Francisco Superior Court Judge Suzanne Bolanos issued the tentative ruling ahead of scheduled oral arguments Wednesday. In August, a jury awarded Johnson $39 million in compensatory damages and $250 million in punitive damages.

For the record:
9:55 a.m. Oct. 11, 2018An earlier version of this article misspelled the Benicia school district name as Benecia.
Bolanos' tentative order applied to the $250-million award; attorneys were arguing in court over whether the $39 million in compensatory damages should stand.
Bolanos wrote that the plaintiff, DeWayne Johnson, failed to produce "clear and convincing evidence of malice or oppression" by Monsanto that would justify a punitive award. She wrote that he did not provide any evidence that Monsanto employees believed exposure to the product caused his lymphoma.
Monsanto had argued ahead of the hearing that Johnson failed to prove Roundup or similar herbicides caused his lymphoma, and that he presented no evidence that Monsanto executives were malicious in marketing it.
Regulators around the world have concluded on "multiple occasions" that the active ingredient in Roundup — glyphosate — is not a human carcinogen, the attorneys said in court documents. They called the jury verdict "extraordinary" and said it requires "exceptional scrutiny."
Johnson's attorneys responded in court documents that the jury was well-educated and attentive. The evidence at trial was "more than sufficient to support an inference" that Johnson's cancer was caused by his exposure to Monsanto's herbicides, the attorneys said.
"Mr. Johnson's story is tragic and could have been prevented if Monsanto actually showed a modicum of care about human safety," they said.
Johnson's lawsuit is among hundreds alleging Roundup caused cancer, but it was the first one to go to trial. In August, the jury determined that Roundup contributed to Johnson's cancer and that Monsanto should have provided a label warning of a potential health hazard.
Johnson sprayed Roundup and a similar product, Ranger Pro, at his job as a pest control manager at the Benicia school district in the San Francisco Bay Area, according to his attorneys. He was diagnosed with non-Hodgkin's lymphoma in 2014 at age 42.
Many government regulators have rejected a link between glyphosate and cancer. Monsanto has vehemently denied such a connection, saying hundreds of studies have established that glyphosate is safe.