L.A. City Council votes to ban low-income Section 8 rental discrimination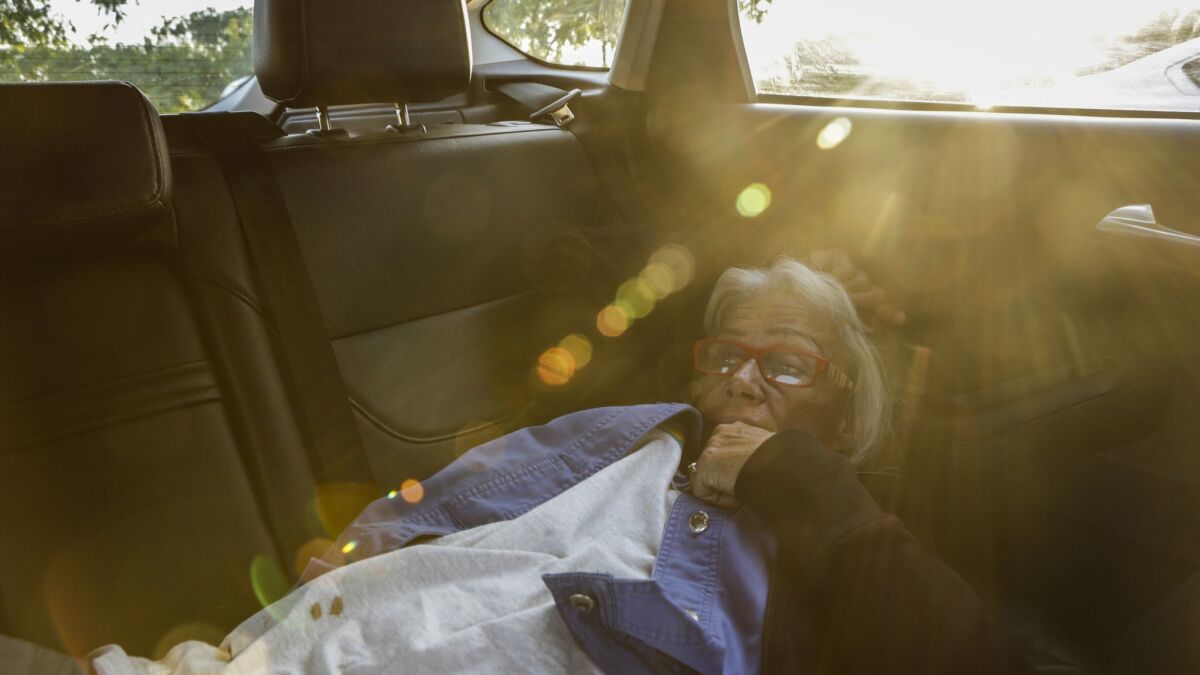 The Los Angeles City Council on Tuesday approved an ordinance that bars landlords from refusing to consider tenants who pay rent through Section 8, the federal subsidy program for low-income households.
In California, it's already illegal to deny housing based on someone's source of income, though the definition of income doesn't include the federal housing voucher program. In a 15-0 vote, the City Council changed that definition and extended protections against source-of-income discrimination to people who pay rent through Section 8 vouchers and other subsidies.
Housing advocates say the law, which takes effect Jan. 1, 2020, was needed because Section 8 bans are often used as a proxy to discriminate by race or class, and research has shown landlord acceptance rates are higher in places that have the ordinances.
Worsening housing affordability and homelessness in the region are placing a strain on housing assistance programs. Nearly half the people who received a voucher in Los Angeles had it expire in 2017 before they found a rental, up from 18% in 2011, according to the latest available data.
Before the vote, Councilman Paul Krekorian, who proposed the legislation, called such expirations "unconscionable."
"This is a great and important step towards ensuring that well-earned federal housing vouchers are used and are used in a way that will curb the rise in homelessness," said Chancela Al-Mansour, executive director of the Housing Rights Center, which supported the new rules.
Experts say a major reason landlords reject Section 8 is because the federal rent subsidies have not kept pace with rising rents that higher-income tenants, who don't require assistance, are willing to pay.
The law does not directly address the problem of soaring rents, but it does prohibit blanket Section 8 bans and outlaws common advertisements that say vouchers aren't accepted. A recent Urban Institute study found that 76% of Los Angeles County landlords with units affordable to Section 8 tenants still refused to accept vouchers.
Among the reasons landlords cite are concerns over government red tape or a belief that people who need the subsidies are problem tenants, according to studies from the Urban Institute and other groups.
Housing advocates say that perception of tenants is inaccurate and can reflect negative stereotypes of low-income households, as well as racism against people of color, who make up the majority of voucher holders.
Al-Mansour said that "every day, several times a day" someone comes to the Housing Rights Center seeking help because a landlord denied them solely because they had a Section 8 voucher.
"All we could tell them was that it was legal," she said.
Come next year, such practices won't be. But the law doesn't mandate landlords accept any Section 8 tenant. For example, although landlords can't outright refuse to accept Section 8 vouchers, they could still deny a Section 8 tenant for other legal reasons, such as a history of evictions or poor credit history, Krekorian and Al-Mansour said.
The Apartment Assn. of Greater Los Angeles, which represents mom-and-pop landlords, said it supports the Section 8 program. But it opposed the L.A. ordinance, saying landlords would open themselves up to litigation for not taking Section 8 tenants, essentially forcing property owners to participate in a program many shun because it can be cumbersome and overly bureaucratic.
One example of the red tape the landlord group cites: Section 8 requires landlords to have units inspected before they can be rented with the federal subsidy, and the association says that in Los Angeles wait times to conduct those checks can be long and delay rent payment.
"Small 'mom and pop' rental property owners should not be forced to take part in a badly broken system that could cause them to jeopardize their livelihood, and ultimately leave them with no other option but to exit the rental housing business," the association said in a letter to council members.
The group's executive director, Daniel Yukelson, called on Los Angeles to use a "carrot rather than a stick," in part by improving customer service to landlords.
The City Council took some preliminary steps toward that Tuesday. In addition to the ordinance, members voted to instruct the city's Housing Authority, which administers the Section 8 program, to report back on how to reduce the wait time for an inspection to two to three days. The council also voted to research the possibility of giving low-interest-rate rehabilitation loans to property owners who participate in Section 8.
Amid the bruising housing crisis, a growing number of local governments, including Santa Monica and L.A. County, have also passed source-of-income voucher laws. A bill by state Sen. Holly Mitchell (D-Los Angeles) that would extend the protections statewide is pending in the Legislature.
Follow me @khouriandrew on Twitter
Sign up for the California Politics newsletter to get exclusive analysis from our reporters.
You may occasionally receive promotional content from the Los Angeles Times.