U.S. senator seeks data on infection outbreak linked to 'repaired' Olympus scope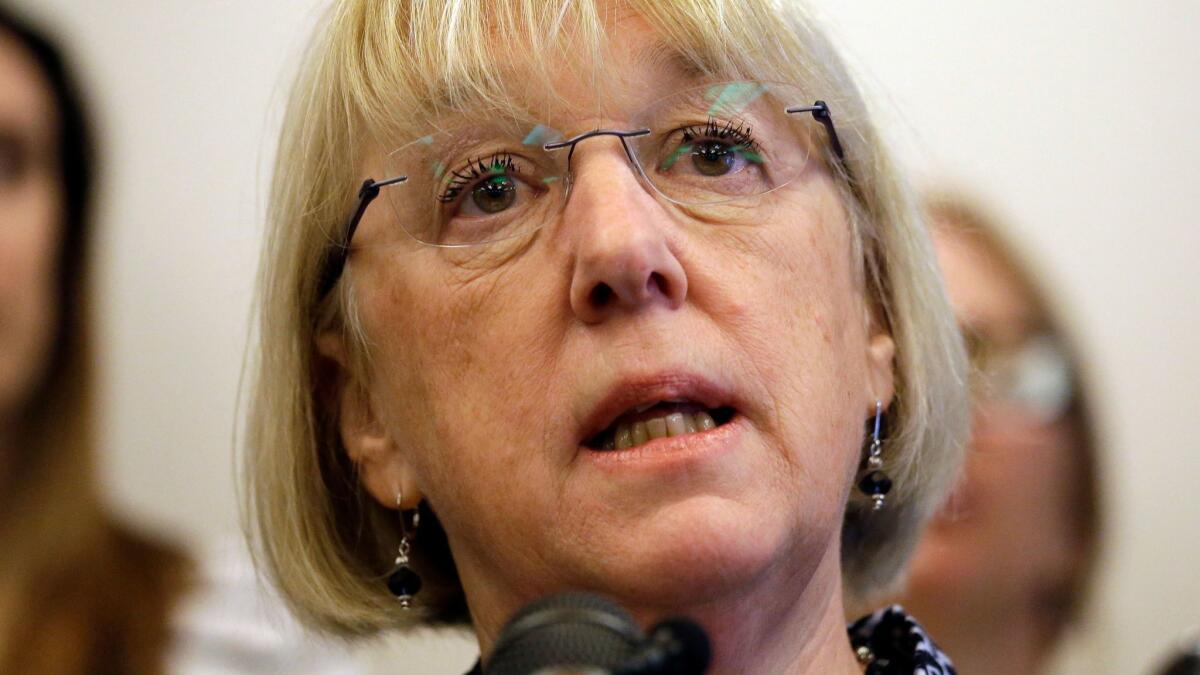 Saying she was alarmed by a new superbug outbreak, a U.S. senator on Tuesday asked Olympus for data showing its redesigned medical scope was safe.
In a letter, Sen. Patty Murray (D-Wash.) asked the Japanese device manufacturer for more information about a recent outbreak that sickened five patients in Europe.
The patients' infections, all caused by the same drug-resistant bacteria, were linked to a scope that Olympus recalled last year to replace a small mechanism. Three independent investigations found that the mechanical part could spread deadly bacteria between patients.
"This tragic incident is particularly alarming because your company recalled and reportedly fixed the device in question," wrote Murray. She asked the company for data proving that the "repaired" scope could be disinfected before being used on the next patient.
Murray had previously led an investigation into the safety of the device, known as a duodenoscope.
The $40,000 device is a long snake-like tube with a tiny camera on its tip that is inserted into a patient's throat and upper gastrointestinal tract. It is used to treat cancer, gallstones and other problems in the bile or pancreatic ducts.
The senator's January 2016 investigation tied the duodenoscope — which is also made by Fuji and Pentax — to at least 25 outbreaks that sickened 250 patients worldwide. Nineteen of those outbreaks were traced to the device manufactured by Olympus, including one two years ago at UCLA Ronald Reagan Medical Center, where three patients died.
Experts say the number of outbreaks is likely far greater because of the difficulty in tracking patient infections to their source.
Hospitals also have been reluctant to report the outbreaks. Murray's probe found that not one of the 16 or more American hospitals experiencing an outbreak linked to the scopes had properly filed the federal report required when a medical device kills or injures a patient.
Mark Miller, an Olympus spokesman, said the company told Murray's office on Tuesday that it would cooperate and answer her questions.
"It is premature to reach a conclusion regarding the cause or causes" of the outbreak, Miller said. "Patient safety remains our highest priority."
The name and location of the foreign hospital where the outbreak occurred in December was not disclosed in the report filed by a foreign health professional to the Food and Drug Administration. One of the five patients died, but the report blamed the death on the person's preexisting condition.
American hospitals are using about 4,400 of the devices that Olympus voluntarily recalled last year to replace the mechanism. They are identified as model TJF-Q180V.
Twitter: @melodypetersen