Snapchat's revenue strategy discussed in emails leaked in Sony hack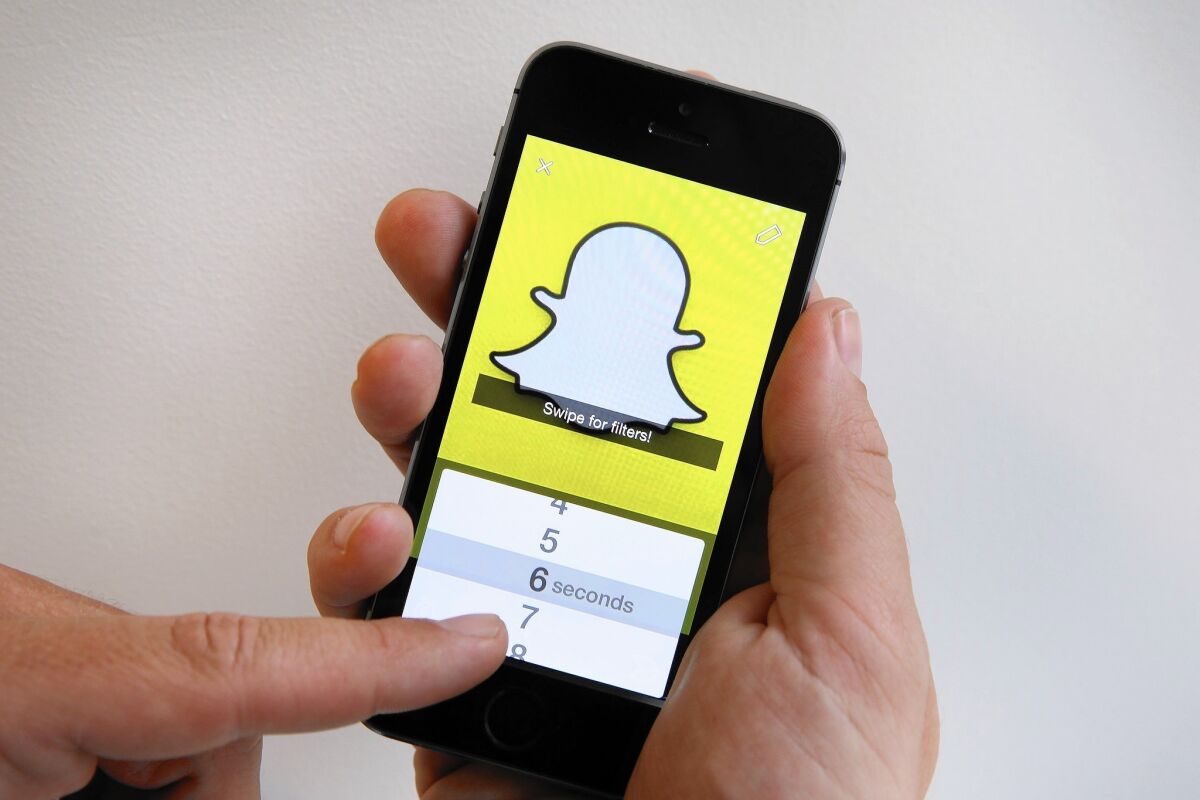 Months after a leak of salacious emails from his Stanford University fraternity days embarrassed Snapchat's young chief executive, the unauthorized release this week of a more recent set of emails offered a mostly positive glimpse into his broad ambitions.
The correspondence reveals Evan Spiegel's frustration with the dynamics of the tech industry, explains his desire to quickly turn Snapchat into a revenue generator and teases his efforts to expand the app beyond a place for friends to trade photos and videos of their lives into a major distributor of user-created and professionally produced content. It was much better than the talk leaked in May of Spiegel trying to get sorority sisters drunk.
Still, Spiegel, 24, expressed anger in a note to his staff Wednesday about the public airing of business details such as employees' stock options and the company's acquisition of several smaller start-ups.
"It's not fair that the people who try to build us up and break us down get a glimpse of who we really are," he wrote. "It's not fair that people get to take away all the hard work we've done to surprise our community, family and friends."
The business conversations of Spiegel and the Snapchat board of directors became publicly available as part of the ongoing leaks of data after a cyberattack on Sony Pictures Entertainment that has put the film industry on edge. On Wednesday, a group claiming to have hacked into Sony computers released emails from Michael Lynton, the studio's chairman and a Snapchat board member.
Investors, mostly from Silicon Valley, have backed Snapchat with close to $200 million. Rumors that the investments put a $10-billion value on the 3-year-old company turned Snapchat into the technology industry's most-talked-about start-up based in Los Angeles. The emails confirm that the $10-billion figure is accurate.
Snapchat doesn't release usage figures, but surveys show that tens of millions of teenagers and college students in the U.S. alone share photos, videos and text messages with their friends and followers using Snapchat. The content automatically erases itself after a limited time unless a user specifically saves it.
"Snapchat is not valuable in the long-term because it is used by teens or because it is a threat to Facebook," Spiegel wrote in an email to Snapchat board member Mitch Lasky in November 2013. "It is valuable because it has fundamentally changed the nature of digital communication in
In his note to staff Wednesday about the leaks and the importance of secrets, Spiegel said Snapchat would continue on the same path after it's done being "mad and angry."
"We're going to change the world because this is not the one that we want to live in," Spiegel wrote.
He and Lynton became confidants after Lynton's wife, Jamie, was amazed by the addiction to Snapchat displayed by kids at a family wedding. She invited Spiegel to dinner one day in 2012 and subsequently invested in Snapchat.
Film producer David Geffen emailed Michael Lynton to congratulate him and his wife on the latest round of investment in August, which brought Snapchat's $10-billion valuation.
Lynton's reply: "Because it's Jamie I can call it smart. Otherwise I would say dumb luck. Anyway just on paper for now."
Times data analyst Anthony Pesce contributed to this report.