PayPal co-founder launches firm to raise investment funds for SpaceX, report says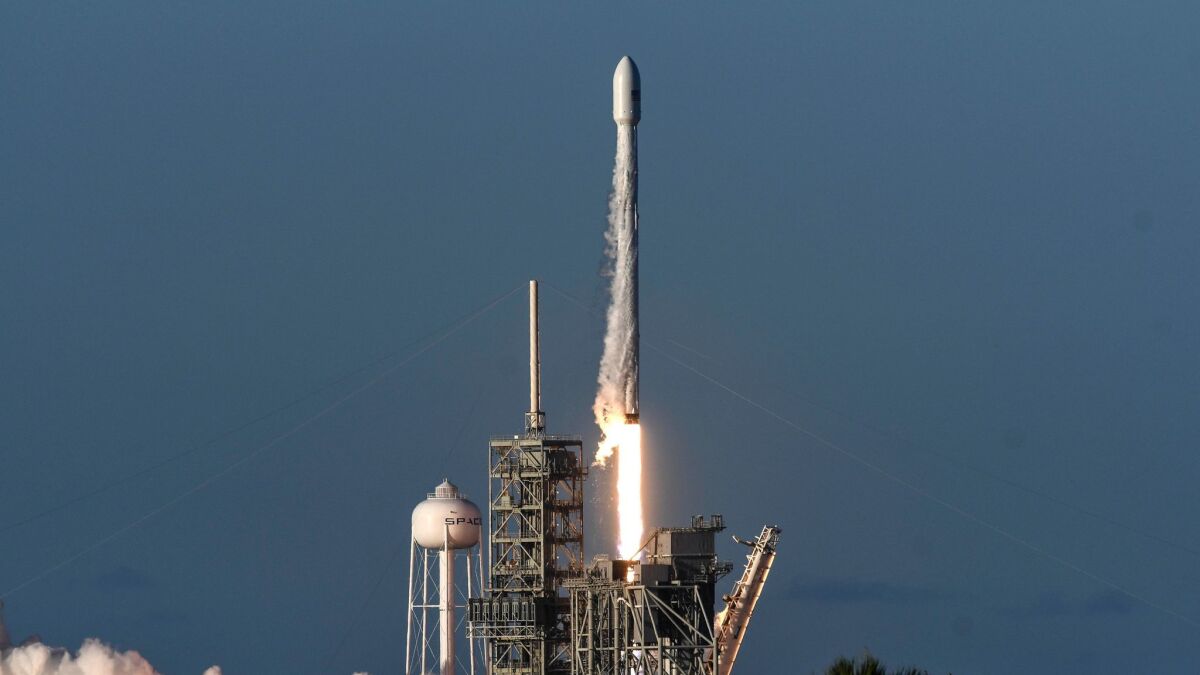 A member of SpaceX's board of directors will reportedly leave the Silicon Valley venture capital firm he co-founded to start an investment firm focused, at least initially, on raising funds for SpaceX.
News organization Axios reported Thursday afternoon that Luke Nosek, co-founder and partner at Founders Fund, was leaving his firm to start Gigafund, an investment firm that would be initially aimed at raising capital for the Elon Musk-led Hawthorne space company.
SEC documents filed Thursday list Nosek as a managing member at Gigafund, which has a principal place of business in Redwood City, Calif. The filing also lists Stephen Oskoui as being part of Gigafund. Oskoui is listed on LinkedIn as a venture partner at Founders Fund.
Attempts to reach Nosek were unsuccessful Thursday afternoon.
In a statement, SpaceX spokesman John Taylor said, "While we wish Luke well in his new endeavors, there is no guarantee of future investment allocations in SpaceX or any other companies associated with Elon."
While at Founders Fund, Nosek led investments in SpaceX. He was also a member of the PayPal founding team, along with Musk and entrepreneur Peter Thiel, who is a partner at Founders Fund.
Brian Singerman, partner at Founders Fund, confirmed in a statement that Nosek was leaving the venture capital firm but would only say he was headed to launch a "new endeavor."
"His unwavering commitment to entrepreneurs and passion for technology shaped the founding ethos of Founders Fund," Singerman said. "We are grateful for his contributions and we wish him well."
Founders Fund said it had no further comment.
SpaceX, a private company, was valued this month at $21.2 billion, according to Equidate, an online trading platform that specializes in large, private technology firms.
In 2015, SpaceX sold a nearly 10% stake in the company to Google and Fidelity Investments for a $1-billion investment.
Twitter: @smasunaga