Video game maker looks forward to its own sequel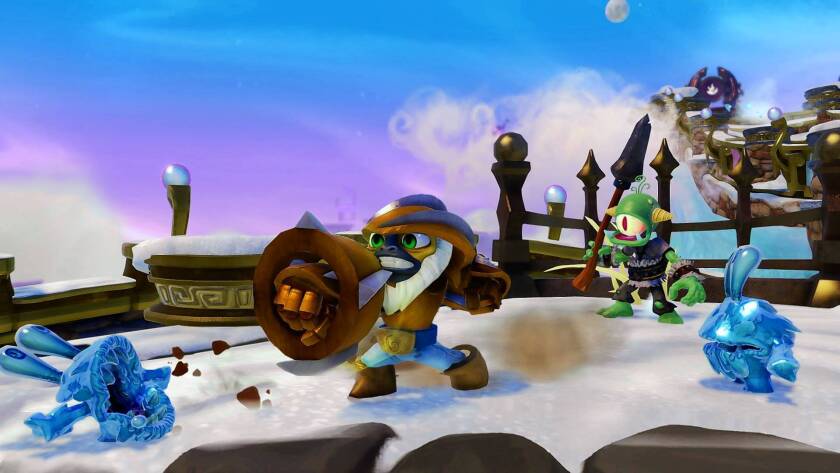 Activision Blizzard Inc. is one of the world's largest publishers of video games.
The Santa Monica company produces games that are used on PlayStation 3, Wii, Xbox 360, personal computers, mobile phones and other hand-held devices. Two of its most popular games are the war-themed "Call of Duty," and "World of Warcraft," a role-playing game set in a fantasy world.
It's a big business. In 2012, the company released "Call of Duty: Black Ops II," which set video game sales records with more than $1 billion of retail sales within 15 days of its launch, the company said. Last year's total revenue came in at $4.9 billion.
The company has benefited from creating popular titles that generate highly anticipated sequels.
"I want to make sure every one of the games is a lasting franchise that is the very best game it could be," the company's chief executive, Bobby Kotick, told gaming website Kotaku.com in 2010.
The latest
Activision Blizzard wants to separate from French company Vivendi, which owns a majority of its shares. Activision Blizzard and a team of its managers agreed in July to buy $8.2 billion of its stock from Vivendi, a move that would reduce the French media conglomerate's stake in Activision Blizzard to 12% from 61%, providing the company with a new independence.
"These transactions together represent a tremendous opportunity for Activision Blizzard and all its shareholders, including Vivendi," Kotick said in a statement announcing the proposed purchase. "We should emerge even stronger — an independent company with a best-in-class franchise portfolio and the focus and flexibility to drive long-term shareholder value."
Some shareholders have blocked the deal in court, obtaining an injunction that would require shareholder approval for the sale to go through. If Activision Blizzard fails to overturn the injunction on appeal, the company has said it would consider seeking a shareholder vote to authorize it.
Michael J. Olson, an analyst with Piper Jaffray, said the transaction would benefit Activision Blizzard, if it is approved.
"We believe Activision is now afforded more freedom to pursue acquisitions or other potential projects that may have previously been off of the table," he said in a research note.
Accomplishments
The company has come a long way since 1991, when a Kotick-led group purchased a struggling Activision in 1991.
Today, it operates in 16 countries worldwide and has nearly 7,000 employees.
The company describes itself as "the largest, most profitable pure-play interactive entertainment software publisher in the world, with leading market positions across every major category of the rapidly growing interactive entertainment software industry."
Challenges
Once one of its top brands, the subscription-based "World of Warcraft," is losing popularity. Subscribers declined to 7.7 million from 9.6 million in the first two quarters of the year, a downward trend that Michael Pachter, an analyst at Wedbush Securities, attributed to "competition and fatigue."
"The decline in WoW subscribers will likely trigger increased investment in order to maintain the franchise's base, pressuring profitability," Pachter said in an August research note.
In the world of gaming, competition is always an issue. There are new games, new systems, all reaching for a slice of consumers' increasingly sparse leisure time — and money.
"The interactive entertainment industry is intensely competitive, and new interactive entertainment software products and platforms are regularly introduced," Activision said in its annual report. "Our competitors vary in size from small companies with limited resources to large corporations who may have greater financial, marketing, and product development resources than we have.
Analyst views
Analysts like this company's stock. Twenty-two of them suggest investors buy, two say investors should hold the stock, and none recommends selling it. They estimate, on average, that the stock will be selling at $21.02 in 12 months.
"The company has built their 'Call of Duty' franchise into a global phenomenon over the current console cycle, now considered one of the biggest entertainment franchises in the world," said Benchmark analyst Mike Hickey.
---
Your guide to our clean energy future
Get our Boiling Point newsletter for the latest on the power sector, water wars and more — and what they mean for California.
You may occasionally receive promotional content from the Los Angeles Times.