U.S. lawmaker slams FDA response to superbug outbreaks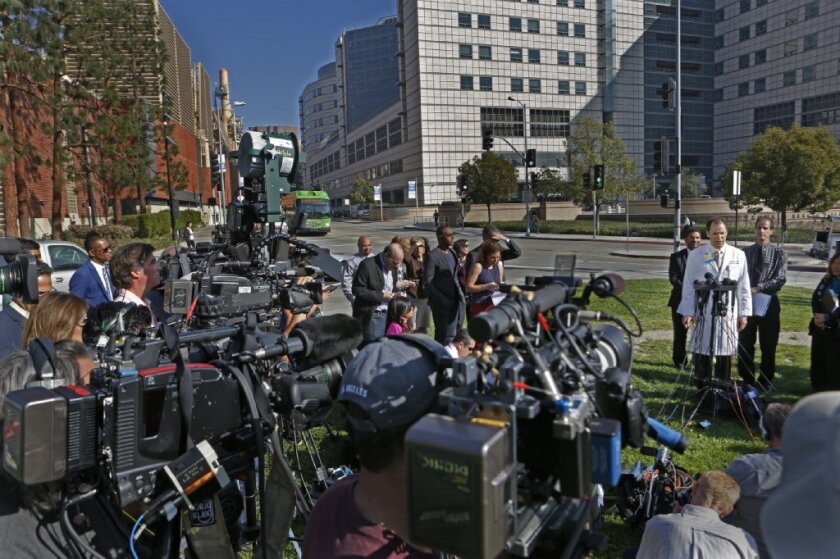 A federal lawmaker criticized the latest response from the nation's top health regulator on the recent superbug outbreaks and renewed his push for congressional hearings.
Rep. Ted Lieu (D-Los Angeles) faulted the Food and Drug Administration for taking two months to answer a letter from a bipartisan group of 10 lawmakers in light of the public health threat.
He also said some of the FDA's answers appeared misleading.
"The lack of responsiveness and continuing lack of disclosure is alarming given the gravity of this issue," Lieu said. "The scopes they regulate were killing people."
In a May 6 letter to lawmakers, the agency reiterated that it became aware of a possible link between superbug infections and tainted medical scopes in the fall of 2013.
However, the FDA issued a report this week showing it had received reports of possible patient infections and contamination related to these duodenoscopes prior to 2013. Lieu pointed to that and other earlier warnings about scope-related infections.
"I believe the FDA started to miss red flags in 2010 and even after they were told about the precise problem with these scopes," Lieu said. "We absolutely need to have congressional hearings where FDA officials can testify under oath."
Other members of Congress, such as Sen. Patty Murray (D-Wash.), have also been pressing the FDA to better explain its actions.
In the letter to lawmakers, the FDA said it "takes any infection related to the use of duodenoscopes very seriously," and "we are actively taking steps to mitigate the risk of transmission of bacterial infection."
An FDA spokeswoman didn't have additional comment beyond the May 6 letter.
The FDA is convening an advisory panel Thursday to examine numerous issues related to the use and cleaning of these scopes used in ERCP, or endoscopic retrograde cholangiopancreatography. About 670,000 ERCP procedures were performed in the U.S. last year.
The FDA sent a nationwide alert to hospitals and doctors a day after The Times broke the news about the UCLA outbreak Feb. 18.
The next month, regulators finalized new rules for cleaning reusable medical devices that had been in the works since 2011.
In Los Angeles, outbreaks from contaminated Olympus Corp. scopes have occurred at UCLA's Ronald Reagan Medical Center and Cedars-Sinai hospital involving the superbug CRE.
At UCLA, seven patients were infected, including two who died. Cedars reported four patients were sickened with CRE.
There were similar patient infections at hospitals in Washington, Illinois and Pennsylvania.
Lieu said he's also awaiting a formal response from a letter sent to Olympus in late March about its plans for a scope redesign and when it first learned that its instruments were spreading dangerous bacteria.
Olympus issued a statement Thursday on its website expressing sympathy for patients who have been infected. The Japanese company published revised cleaning instructions for its scopes in March.
"The current issue with respect to reports connecting duodenoscopes to infections by CRE is receiving the highest level of attention within the company," Olympus said.
Twitter: @chadterhune
---
For reporting and exclusive analysis from bureau chief John Myers, get our California Politics newsletter.
You may occasionally receive promotional content from the Los Angeles Times.