Surf Air faces lawsuit, tax liens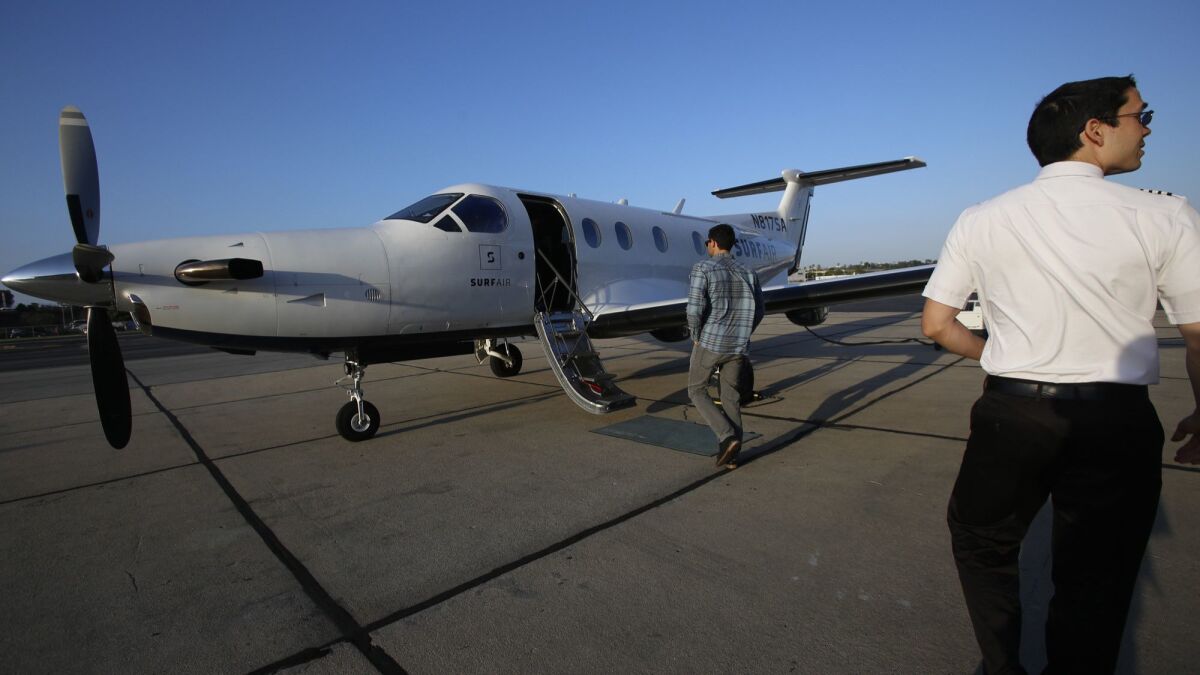 To hear Sudhin Shahani explain the latest turbulence at Surf Air, you would get the impression that all is well with the all-you-can-fly membership airline.
But the chairman and chief executive of Surf Air, based in Santa Monica, can't completely dismiss the sense that something is amiss at the 5-year-old carrier.
The trouble came to a head last week, when Encompass Aviation, which has operated Surf Air's planes in California since 2017, filed a lawsuit claiming that Surf Air is financially distressed and owes Encompass $3.1 million for its services.
The lawsuit, filed in U.S. District Court in New York, claims that Surf Air continued to demand that Encompass fly the routes while making few, if any, payments.
In an interview, Shahani dismissed the lawsuit, calling Encompass an unhappy partner that did a poor job operating the planes and was therefore replaced.
"This was something put together by a disgruntled operator," he said. Still, Shahani didn't deny that Surf Air might owe Encompass money. He said he has asked for a full audit of Surf Air's payments to the operator to confirm that all legitimate payments have been made.
Shahani also acknowledged that Surf Air may owe the Internal Revenue Service back taxes.
Los Angeles County records show that two federal tax liens were placed against Surf Air in May, one for $1.9 million and another for about $434,000. San Mateo County also filed a tax lien against Surf Air in 2017 for $125,000.
Asked about the liens, Shahani said he couldn't comment on the details but said the company was working in a "cooperative manner" with the government to pay the taxes owed from last year.
"All of that is being paid down," he said.
Meanwhile, Surf Air has replaced Encompass with another operator, Hawthorne-based Advanced Air, to fly its planes in California.
Last June, Surf Air, acquired a Texas counterpart and announced plans to expand to nearly a dozen new destinations.
The airline flies to 15 destinations in California and Texas, with monthly membership fees starting at $1,950. The carrier also operates a similar service in Europe, flying members between 10 cities including Geneva; Munich, Germany; Milan, Italy; and Brussels.
To read more about the travel and tourism industries, follow @hugomartin on Twitter.
---
Sign up for the California Politics newsletter to get exclusive analysis from our reporters.
You may occasionally receive promotional content from the Los Angeles Times.