More than 70% of apartment renters own pets, survey finds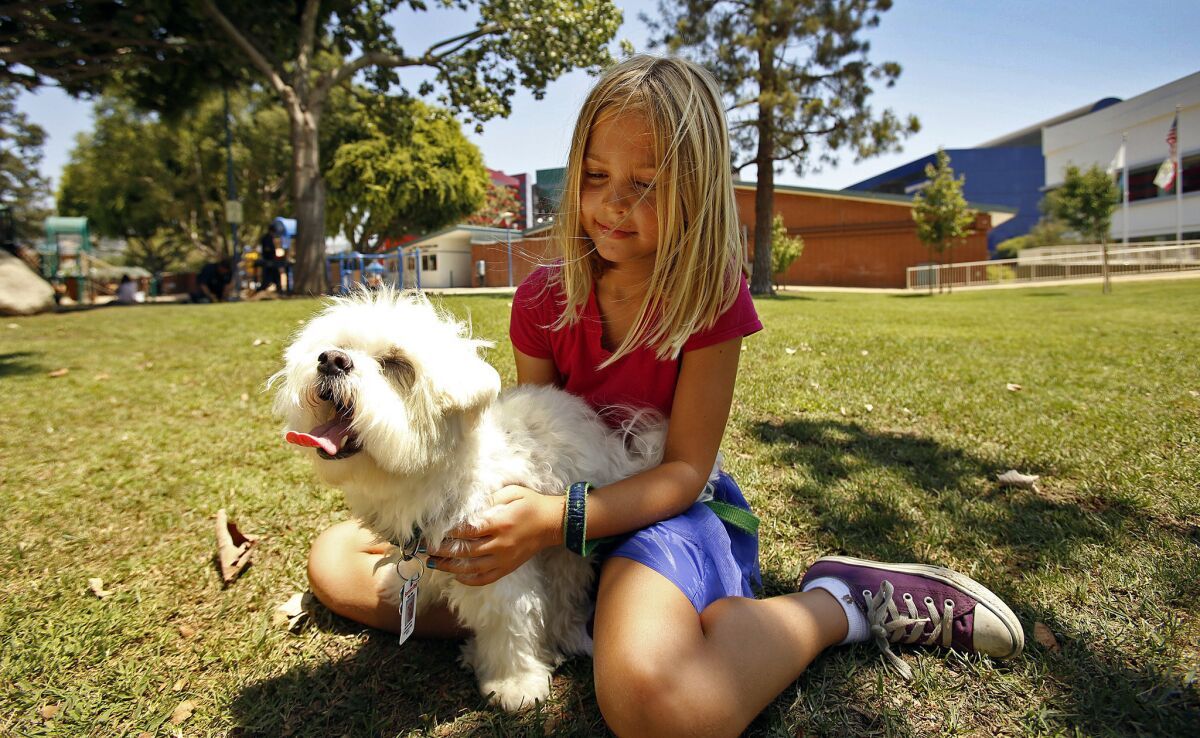 More than 70% of apartment renters reported owning pets, with cats and dogs as the most popular types, according to a survey released Tuesday.
Despite the high pet ownership numbers, the survey by Apartments.com found that it may still be hard for renters to find a pet-friendly apartment.
Nearly two-thirds of pet-owners in 2014 reported having some difficulty finding an apartment that allows pets, but the rental listing website said that may be changing.
"We see the rental industry moving toward accommodating the needs of this important and growing segment of renters," Tammy Kotula, spokesperson for Apartments.com, said in a statement.
The survey found that apartment building's pet policies played a major role in the decision about where to rent for nearly nine out of 10 pet owners.
Seventy percent of pet owners said their choice of where to rent was influenced by nearby pet amenities, such as parks, veterinary facilities and pet stores.
"We believe these trends may increase demand for new apartment construction that includes innovative pet-friendly spaces, amenities and policies," said Brad Long, president of Apartments.com.
In downtown Los Angeles, the newly opened Avant South Park Apartments is hoping to appeal to dog owners with amenities such as a "bark park" and a dog grooming station. It also has a dog walker and groomer on site.
"It's not like a make-or-break deal," said Adam Schaller, a leasing agent at the building, which held its grand opening at the end of June. "It's just an extra perk."
Schaller said a little under half of the apartments had been leased so far and around 35% are occupied. He estimated that about one-quarter of the residents own pets.
Pet owners at Avant pay a deposit and monthly fee per pet, Schaller said, which the survey found was not unusual. Nearly 80% of respondents said they were required to pay a deposit -- up from about 60% in 2013 -- and about a third said they had to pay monthly fees.
The majority of pet owners paid more than $200 annually in deposits and fees, the survey found. But renters split on whether these charges made them less likely to rent from a particular property, with slightly more than half, or 53%, saying it would.
A new luxury high-rise at 8th and Hope in downtown L.A. has a rooftop dog run and partners with local businesses to provide pet-sitting, dog-walking and in-home grooming services, said Josh Lloyd, West Coast vice president for Wood Partners, which owns the development.
Lloyd said the company does demographic research to determine what amenities it will provide, and pets ownership has been a growing trend influencing those decisions. He said up to 30% of residents now own pets and not just cats and small dogs, but large dogs as well.
"You have to adapt to that," Lloyd said. "You want to be able to support that as a housing provider."
Michael Dillon, president of Dillon Media, which publishes an annual report on the pet industry, said pet ownership and spending in the U.S. are at record highs. Buildings that feature innovative pet amenities could be in "huge demand," he said, because pet owners still face challenges when it comes to finding a place to live.
Lloyd said that several years ago the trend among property owners was more restrictive toward pets, but that's changed.
"Now it's almost like the other way around, where people go out of their way to accommodate them," Lloyd said. "There's been a 180 [-degree turn] on how people look at pets."
Apartment.com's survey included more than 3,000 apartment renters and was conducted by email with users who had visited the site within the prior six months. The sample did not factor in age, gender, income or city.
Twitter: @chadgarland
---
Sign up for the California Politics newsletter to get exclusive analysis from our reporters.
You may occasionally receive promotional content from the Los Angeles Times.