Target is shedding Merona and Mossimo and adding new brands instead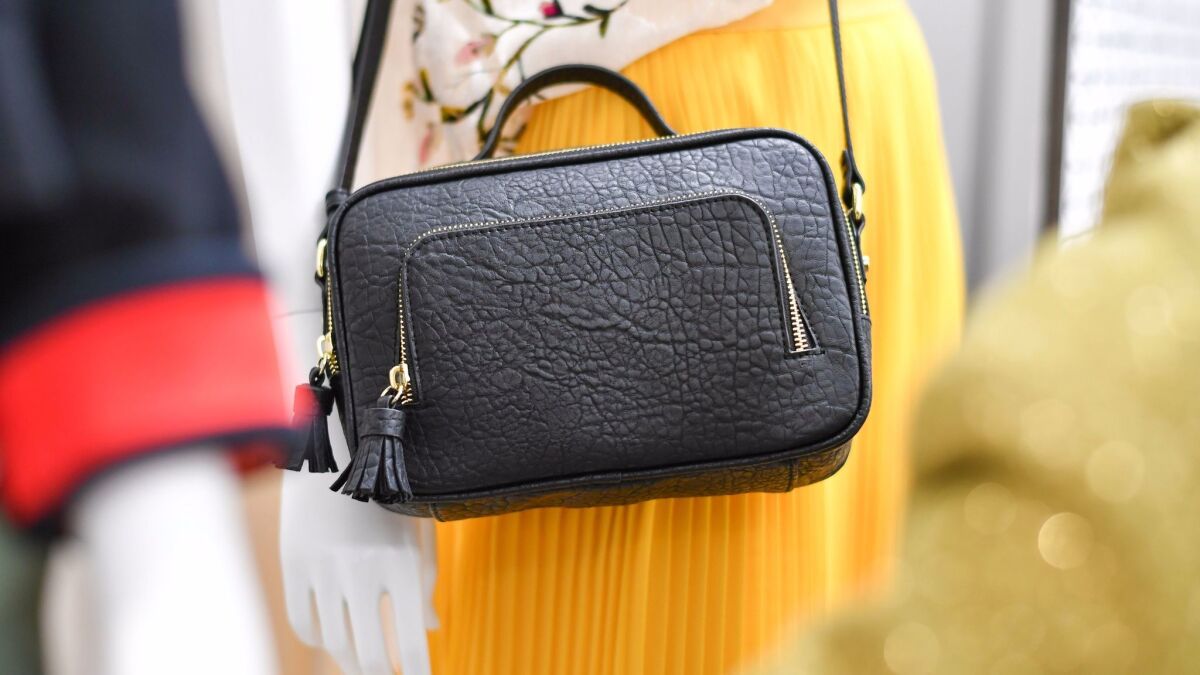 When clothing brands such as Merona and Mossimo helped propel Target Corp. to new heights in the 1990s and early 2000s, an H&M was not in every mall.
Online subscription services such as Stitch Fix were not yet on the horizon.
Amazon sold mostly books.
And department stores and shopping malls were still humming along instead of facing steep declines in sales and traffic.
As Target confronts the quickly changing landscape — one in which Amazon is poised this year to surpass Macy's as the biggest apparel seller in the U.S. — the Minneapolis-based retailer is making dramatic changes to its lineup of goods. It is saying goodbye to well-known brands such as Merona and Mossimo and introducing new labels in an effort to not only make the retailer more relevant in the face of newer competition but also to pick up market share from those chains that are struggling.
"The guest is changing," Mark Tritton, Target's chief merchandising officer, said during a walk-through of the new brands at the retailer's Minneapolis headquarters. "They're not going to the malls. They're looking for fresh ideas. And they're not as wedded to those old brands that they used to know and love."
Over the next 18 months, Target will launch more than a dozen new brands, four of which will begin hitting stores in coming weeks. They will be accompanied by a "More in Store" marketing campaign that will feature TV and print ads, a big direct mailer and an increased digital investment that includes tapping into social media.
The new product offerings are a linchpin of Target's plan to revive sales, which have been sliding for a year. Target is spending $7 billion over the next three years in a top-to-bottom makeover that includes remodeling stores and overhauling its supply chain.
Some analysts wonder whether it will be enough as Amazon and Wal-Mart make big bets in the online space. But Target executives say they are already seeing initial efforts pay off and announced last month that sales have begun to rebound.
Last year, Target parted ways with children's apparel labels Cherokee and Circo and replaced them with Cat & Jack, an in-house brand that has been growing by double digits and just hit $2 billion in sales in its first year.
Building on that success, it now will phase out billion-dollar brands Merona and Mossimo over the next year.
In their place, Target is introducing A New Day, a more-stylish women's line featuring new pieces every month, instead of quarterly as with the older brands. Target is hoping the change, which brings it more in line with some of its competitors, will drive more frequent trips to see new merchandise.
The brand, aimed at a woman who shops at such stores as J. Crew and Zara, was designed to provide value-conscious shoppers with more versatile pieces for their wardrobe.
The retailer also hopes to gain a share of the growing men's apparel category with its new Goodfellow & Co. brand.
A New Day and Goodfellow will be followed up with other women's and men's brands that also will have more distinct personalities than those being retired, which executives said had become too broad and, in the process, stale.
"We're going to have a portfolio of brands that each stand for a specific point of view and a particular aesthetic," said Rick Gomez, Target's chief marketing officer.
Target also is adding new brands to meet emerging trends in the market that were missing in its current assortment. For example, this fall it will debut a modern home-decor brand called Project 62, named after the year Target was founded during the mid-century modern movement.
Project 62 offers a lower-priced option for those looking for sleek, Scandinavian-type designs found at places such as West Elm and Design Within Reach. The brand also is designed with smaller, more urban living spaces in mind — think nesting tables that slide under one another and ottomans with storage built into them.
Target began picking up the pace of its new brand development after Tritton joined Target in June 2016, filling a position that had been vacant for about a year. He came from Nordstrom, where he was in charge of the high-end retailer's portfolio of private labels.
A shift back to focusing on the "Expect More" part of Target's brand promise in apparel and home goods is smart because it drives differentiation and is the most profitable part of its business, said Leon Nicholas with Kantar Retail.
In recent years, Target has gotten somewhat distracted by trying to leverage groceries and household essentials as a way to drive traffic to the store, he said.
"This takes them out of the game of competing directly against Amazon, and it drives excitement and energy into the store again in a way that consumables cannot," Nicholas said.
Kumar writes for the Minneapolis Star Tribune/McClatchy.