Trump's trade war is about to hit home — and your home is no exception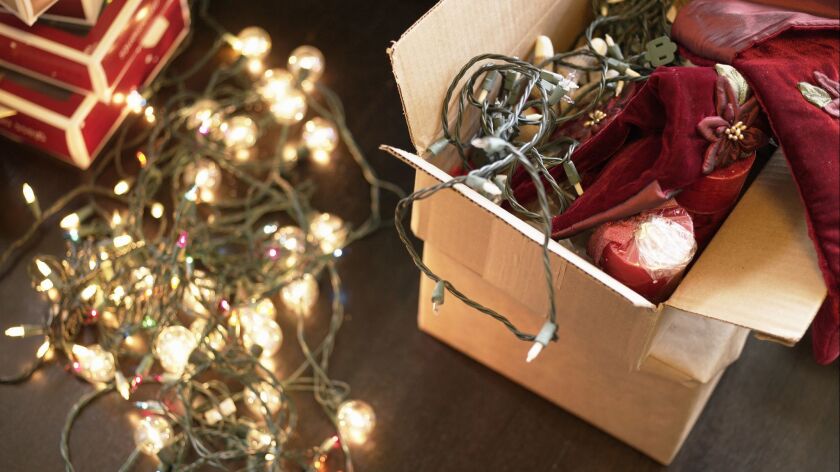 Bloomberg
President Trump's trade war is barging into bedrooms, kitchens and bathrooms all over America.
Trump's initial tariffs on $34 billion of made-in-China goods, which took effect Friday, stayed clear of popular household products. But as he looks to penalize nearly half of the $505 billion the U.S. imported from China last year, it's getting harder to shield the public.
His plan to impose a 10% tax on $200 billion of China-made products threatens to give U.S. consumers a bruising in every corner of the home. The tariffs may go into effect after public consultations end Aug. 30.
Dining room
Feeding time is set to become pricier. Knives and forks and other essentials would be taxed, while Chinese tilapia — a popular item sold by Walmart Inc. and other retailers — is among the seafood on the list. Washing it all down with apple juice or some Chinese wine will cost an extra 10%, too.
Kitchen
Whether it's whizzing up a smoothie or cooking for the family, preparing dinner may get more expensive. Refrigerators and freezers are among made-in-China appliances being targeted. And the ingredients Trump wants to tax read like a stir-fry recipe: abalone, sea urchins, garlic, bamboo shoots and dried mushrooms — not to mention monosodium glutamate, the flavor-enhancer commonly known as MSG. Don't forget the chopping knife: It's on Trump's to-tax list, too.
Tool shed
Home-improvement fans may end up paying more at Lowe's as Trump's proposed tariffs will raise the price of Chinese-made hedge shears, chainsaw blades and lawnmower parts. The cost of hammers, screwdrivers and woodworking equipment from China will go up, too.
Doghouse
Legend has it that Harry Truman once said anyone who wants a friend in Washington should buy a dog. That might become a pricier proposition at Target Corp. because of planned tariffs on China-made dog leashes, collars, muzzles and harnesses. That could increase the prices of the 23 leashes for sale at Target by as little as 70 cents and as much as $3, if they are from China. Kitty isn't exempt, either, with the president proposing a levy on cat food from China.
Garage
The tariffs raise the cost of imported spark plugs, piston engines, rear-view mirrors and other Chinese-made parts for autos and bicycles. And the golf bag you've stashed in the garage along with your baseball mitt, batting glove and other gear from retailers like Dick's Sporting Goods Inc.? They will be subject to new tariffs if they're from China. The levies could add between $1 and $60 to the cost of baseball mitts at Dick's. (The retailer's website doesn't disclose the country of origin for the gloves.)
Bathroom
Drying off after a shower with a towel from Bed Bath & Beyond Inc. will cost you more if it's Chinese-made terry toweling or a similar woven fabric. Personal grooming for guys could become pricier since hair clippers and electric shavers are on the new list, as are items such as badger hair and boar bristle that are used in old-fashioned shaving brushes. Among the products targeted at women are Chinese-made lipsticks and makeup.
Living room
There might be an unwelcome surprise at the end of the year when homeowners put up decorations for the holidays: The U.S. has proposed a new tariff on what it calls "lighting sets of a kind used for Christmas trees."
Bedroom
Exhausted after a taxing day? It will cost more to sleep on a made-in-China mattress.
---
Be your money's boss! Learn how to make a budget and take control of your finances with this eight-week newsletter course.
You may occasionally receive promotional content from the Los Angeles Times.