Facebook should pay 'trusted' news outlets, Rupert Murdoch says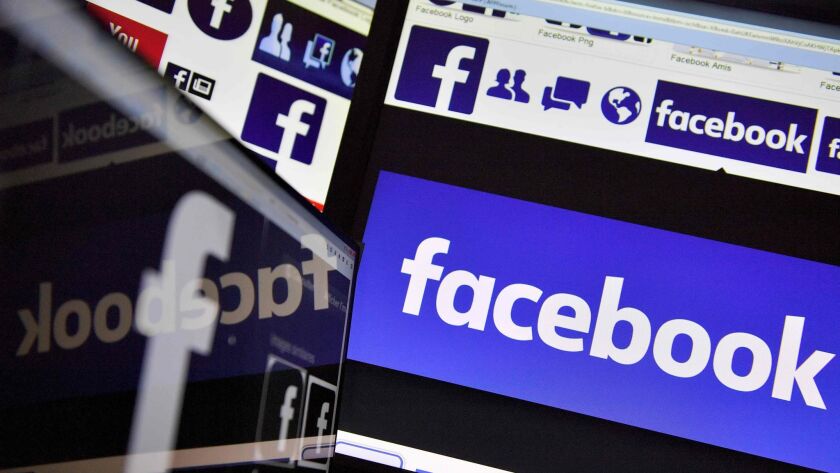 Bloomberg
Rupert Murdoch, the media billionaire who controls the Wall Street Journal, called on Facebook Inc. to begin paying publishers fees to carry the news that its users post and share online. His move is a sign of the print industry's growing frustration with social media.
"If Facebook wants to recognize 'trusted' publishers then it should pay those publishers a carriage fee similar to the model adopted by cable companies," Murdoch, the executive chairman of News Corp., said Monday in a statement. "The publishers are obviously enhancing the value and integrity of Facebook through their news and content but are not being adequately rewarded for those services."
Facebook, the largest social network, sent tremors through the news industry this month when it announced plans to redirect the site's 2 billion-plus users more toward posts from friends and family and away from media content. The company also plans to let users gauge how trustworthy news sources are to avoid perceptions of bias and address claims it has helped spread fake news. Murdoch also called on Alphabet Inc.'s Google to change.
"Facebook and Google have popularized scurrilous news sources through algorithms that are profitable for these platforms but inherently unreliable," Murdoch said. "Recognition of a problem is one step on the pathway to cure, but the remedial measures that both companies have so far proposed are inadequate, commercially, socially and journalistically."
Murdoch, who also leads 21st Century Fox Inc., called for a system similar to that in cable television, where large distributors such as Comcast Corp. and AT&T Inc. pay fees to the TV network owners that attract their viewers.
TV companies such as Fox, the parent of the namesake broadcast network and Fox News Channel, have avoided the steep subscriber losses that newspapers have experienced as news has moved online. Still, new entertainment services, such as Netflix and Google's YouTube, have drawn audiences away from conventional television.
Facebook and Alphabet didn't immediately respond to a request for comment.
Facebook drives about 17% of the visits to the websites of companies participating in Digital Content Next, a group that represents publishers including Bloomberg News, CNBC, Fox and Al Jazeera, according to Jason Kint, CEO of the organization.
News Corp. to keep eye on Facebook
Facebook has had trouble managing its role as one of the world's most powerful distributors of news. Before the U.S. presidential election in 2016, Facebook was criticized for bias because its human curators of a "Trending Topics" section were only allowed to pick links from a set of sources Facebook designated as trusted, which excluded some conservative sites.
Murdoch also said this month that News Corp. will keep an eye on Facebook's news feed changes "for any signs that the weighting of news sites is politically motivated."
Since then, the company has sought to address the spread of fake news while trying to avoid being the arbiter of what is true or false. It works with third-party fact checkers who look at articles flagged by users as potentially false or misleading. Those efforts have had little impact on the overall problem.
Google announced changes to its policy in September. The company revamped its "first click free" program, which lets users read news articles without paying, winning praise from News Corp., one of the technology giant's harshest critics.
The search-engine giant is developing ways to boost subscriptions for news publishers, including a tool for online payments, Bloomberg reported in August. The Wall Street Journal had complained that Google unfairly discriminated against its content, causing traffic to plummet, after it began blocking Google search users from reading free articles.
Golum writes for Bloomberg.
---
Your guide to our clean energy future
Get our Boiling Point newsletter for the latest on the power sector, water wars and more — and what they mean for California.
You may occasionally receive promotional content from the Los Angeles Times.