Secretive big-data firm Palantir must give internal files to unhappy investor, judge rules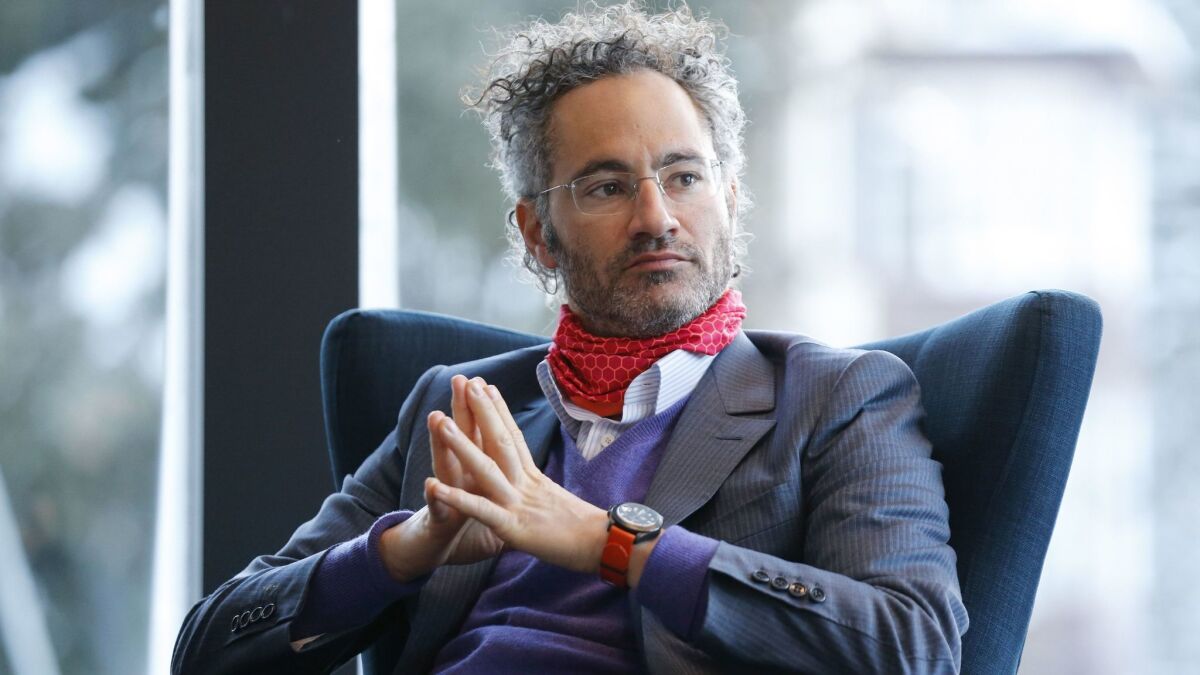 Secretive data-analytics company Palantir Technologies Inc. must turn over internal files to one of its early investors who accuses the firm of improperly blocking his efforts to sell his shares.
Marc Abramowitz, a managing member of KT4 Partners LLC, properly sought the confidential information about Palantir's inner workings and must get access, Delaware Chancery Court Judge Joseph Slights said Thursday.
Abramowitz showed he had a "proper purpose" for demanding access to the files to aid his investigation of "potential wrongdoing" within Palo Alto-based Palantir, Slights ruled. The order doesn't specify how quickly Palantir must make the records available.
The ruling is the latest chapter in a dispute that started last year in a California court after Palantir sued KT4 Partners and Abramowitz, alleging that the investor stole trade secrets and falsely filed five patents in his name for work done by the data miner.
Abramowitz countered by suing in Delaware to seek access to files to bolster his claims that Palantir officials sabotaged his efforts to sell his $60-million stake to a Chinese company and failed to hold annual shareholder meetings. The investor also sued over the stymied stock sale itself.
Palantir spokeswoman Lisa Gordon didn't immediately respond to a request to comment on the ruling.
Slights said "Palantir's serial failure to convene annual stockholder meetings is problematic" because it raises questions about whether shareholders are getting information about the private firm's operations.
Abramowitz also can get documents about whether Palantir officials failed to honor shareholders' stock-sale rights and share sales by company insiders, Slights concluded.
Founded in 2004 by billionaire Peter Thiel and others, Palantir is among Silicon Valley's most highly valued companies. In addition to KT4 Partners, an early investor was the venture-capital arm of the CIA.
Palantir's customers include government spy agencies around the world. It most recently was valued at $20 billion by investors and is well-positioned to cash in on more government work, with Thiel being a staunch President Trump supporter.
Peter Thiel, retreating from Silicon Valley's tech scene, is moving to L.A. »
---
Sign up for the California Politics newsletter to get exclusive analysis from our reporters.
You may occasionally receive promotional content from the Los Angeles Times.