Slack buys rival workplace messaging services Hipchat and Stride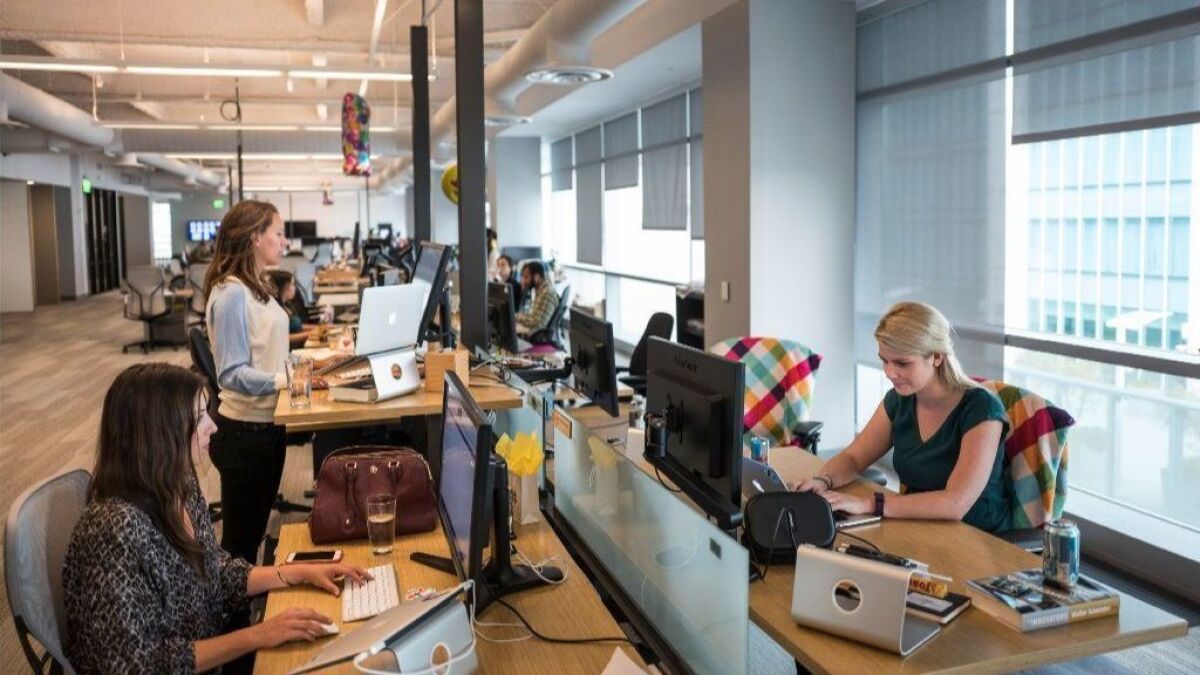 Slack just gobbled up two competitors — Atlassian Corp.'s workplace messaging software programs Hipchat and Stride — further cementing its dominance in a field where its strongest competition is Microsoft Teams.
Slack will pay Atlassian an undisclosed amount over the next three years to acquire the intellectual property of Hipchat and Stride, the companies said.
Atlassian agreed to discontinue the Hipchat and Stride services.
Slack wouldn't comment on the deal or on whether it would be hiring workers from Hipchat and Stride.
"Slack and Atlassian have worked very closely together for a long time," a Slack representative said. "Our relationship has always been very good. I think for Atlassian, [the deal is] a strategic decision to focus on other software."
As part of the deal, Atlassian made an equity investment in Slack, though the amount of that investment was not disclosed. Slack called it "small, but symbolically important."
San Francisco-based Slack said in May that its service is used by more than 500,000 organizations with over 8 million daily users, and that 3 million of those users have paid subscriptions. The start-up, which launched its service in 2014, was valued at more than $5 billion last fall.
Stride will be completely discontinued in mid-February 2019, according to Slack. Hipchat's services will start winding down then and be terminated by the end of June 2020.
Hipchat and Stride users will have the option to migrate to Slack or go elsewhere. Slack CEO Stewart Butterfield said he expects most of them to transition to Slack.
Hipchat launched in 2010. In September, Atlassian started trying to move Hipchat users to Stride, a new product with more of the features that Slack and Microsoft have been adding to their chat services. Stride offers audio and video conferencing and project tracking. When not enough users showed up, Atlassian entertained the idea of a sale. "We're very proud of what the team has built," Atlassian CEO Mike Cannon-Brookes said. "But at the same time, it is a crowded space, and there's a pragmatic option there."
Atlassian, which has headquarters in San Francisco and Sydney, Australia, saw its stock leap 10.5% on Friday to $73.84 a share. The stock price has nearly doubled in the last year.
Slack's purchase of Hipchat and Stride takes out some competition in the fight for messaging-app supremacy.
Slack's biggest competitor is Microsoft, which introduced its Teams messaging service in 2016. Microsoft said in March that Teams serves about 200,000 organizations and is integrated with Microsoft's Office 365 service.
This month, Microsoft released a free version of Teams that is separate from Office 365 and echoes Slack's free offering.
Bloomberg was used in compiling this report.
Twitter: @MillmanEthan
---
UPDATES:
2:45 p.m.: This article was updated with Atlassian's stock movement.
11 a.m.: This article was updated with a comment from a Slack spokesperson.
This article was originally published at 10:10 a.m.