Study finds airline food has fewer calories but warns against drinking tap water on planes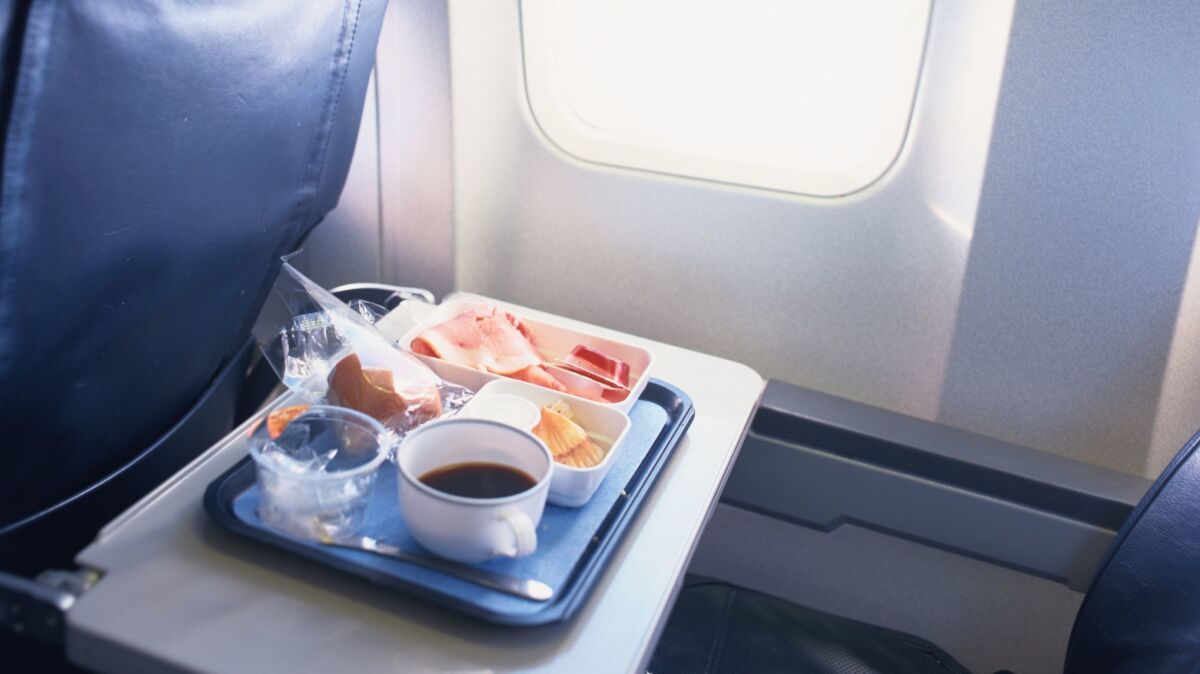 The food served on airlines is not as fattening as in the past, but passengers might want to stay clear of the water.
Those are among the conclusions of the latest annual analysis of airline food by the Hunter College New York City Food Policy Center.

For the record:
12:25 p.m. Dec. 3, 2018The airline food study cited in this article stated that the average calorie count for airline menu items dropped 32% this year, compared with last year. The report should have said that the average calorie count dropped by 32 calories.
The study found that the average food choice offered by commercial airlines in the U.S. — including snacks, entrees and drinks — has fewer calories this year than in the past two years.
The average number of calories per menu choice on U.S.-based carriers rose from 392 calories in 2016 to 405 calories last year but dropped to 373 calories this year, a 32% calorie decline over last year, according to the study.
The calorie count dropped because airlines have replaced foods such as peanut butter and jelly sandwiches with salads and began offering new options including oatmeal for breakfast and vegan lunches, the study said.
The study also warned passengers to avoid the tap water, coffee and tea served on a plane, saying there may be harmful bacteria in the water that comes from various municipal systems and is stored in the airplane's tanks.
"There are a couple of reliable researchers who believe there may be harmful bacteria in airline water," the study said. "This is probably because the water tanks are not emptied very often (you would think they'd be emptied and cleaned at least once a day, but this is not so). So water is just sitting for long periods of time in what appear to be not-so-clean tanks."
A spokesman for a trade group that represents the nation's biggest carriers responded to the report saying airlines ensure their water is safe by "following rigorous sampling and management requirements, which include periodic disinfection and flushing of the aircraft water tanks on a schedule required by regulations."
But if fliers are still hesitant to drink water from the plane's tank, Vaughn Jennings, a spokesman for Airlines for America, said airlines "typically provide bottled water."
To read more about the travel and tourism industries, follow @hugomartin on Twitter.
---
Sign up for the California Politics newsletter to get exclusive analysis from our reporters.
You may occasionally receive promotional content from the Los Angeles Times.