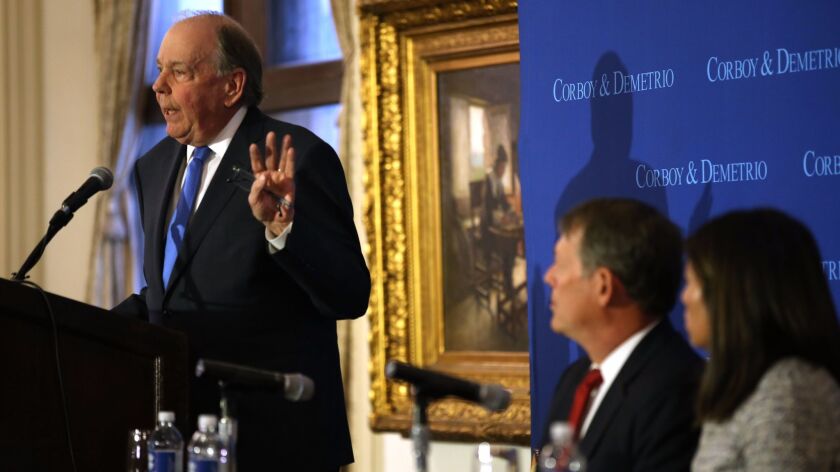 A survey of consumer satisfaction levels found that Americans have a slightly higher opinion of U.S.-based airlines this year compared with last year.
Unfortunately for the airlines, that survey of more than 180,000 consumers was completed a few weeks before the latest series of public relations debacles involving U.S. carriers.
The American Consumer Satisfaction Index, released this week, found that satisfaction with airlines had climbed to a score of 75 out of 100; last year's score was 72. The report attributes the increase to a drop in fares, better on-time arrival rates and a lower rate of lost or damaged luggage.
But the survey that was completed over a 12-month period, stopped collecting results at the end of March. In mid-April, social media sites and television news reports were buzzing about video of a United Airlines passenger who was violently dragged out of a plane for refusing to give up his seat to make room for airline employees. The airline reached a settlement with the passenger, Dr. David Dao, in connection with the injuries he suffered.
About a week later, video shot by passengers on an American Airlines went viral, showing a passenger and a flight attendant nearly coming to blows over a dispute involving a baby stroller.
United was back in the news last week when a giant pet rabbit was found dead after a transatlantic flight that landed in Chicago.
The satisfaction report noted that even before the passenger-dragging incident, United received a score of 70, the lowest ranking among the major carriers. Only ultra-low-cost carriers Frontier (63) and Spirit Airlines (61) ranked lower.
The airline industry still ranks below most major industries in the U.S., such as banks (80), restaurants (81), credit unions (82) and breweries (83). Makers of televisions and video players had the highest ranking, 87.
Twitter: @hugomartin
---