Uber and Lyft are outpacing taxis among business travelers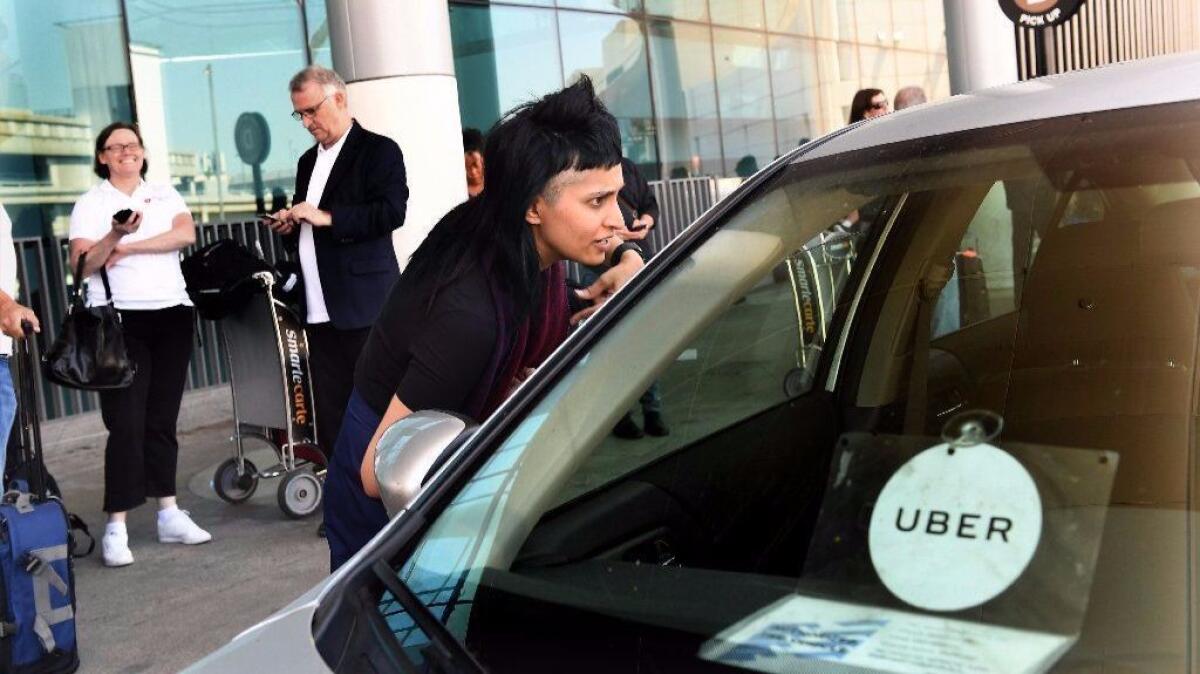 Uber and Lyft, the two leading ride-hailing companies, are becoming even more popular among business travelers while taxis and car rentals are falling further behind.
But don't count out the taxi industry just yet.
Business travelers used taxis and car rentals less in the three months ended June 30, with each category losing two percentage points compared with the previous quarter, according to a report from Certify, the nation's largest online expense report management company. Uber and Lyft picked up that business, with usage rising two percentage points for each.
Certify analyzed more than 10 million receipts and expense reports that were filed using its cloud-based system to determine what types of ground transportation business travelers pick.
The latest Certify report shows that taxi use, for the first time, dropped to single digits (8%) of ground transportation expense reports.
Car rental expense reports dropped to 29% of the total number of ground transportation reports in the second quarter from 31% in the first quarter. Uber showed up in 55% of second-quarter expenses and Lyft in 8%, the Certify report said.
The reason for the growing popularity of Uber and Lyft may be simple economics. The average expense receipt for Uber was $24.49 and $21.28 for Lyft. The average taxi cab expense was $31.06, according to the report.
But the taxi industry is working on a comeback in Los Angeles.
The Los Angeles Taxi Commission, which oversees taxi rules in the city, replaced its taxi driver written test earlier this year with a classroom training course. The change has reversed a decline in taxi drivers in the city, said Eric Spiegelman, president of the commission.
"We are now finally adding new drivers to the rolls," he said. "That means several millions of dollars a year" in fees to the city.
The bad news, Spiegelman said, is that taxi companies are still unwilling to cut their rates to better compete with Uber and Lyft.
To read more about the travel and tourism industries, follow @hugomartin on Twitter.