After years of dropping airfares, a study predicts prices will inch up 1% this year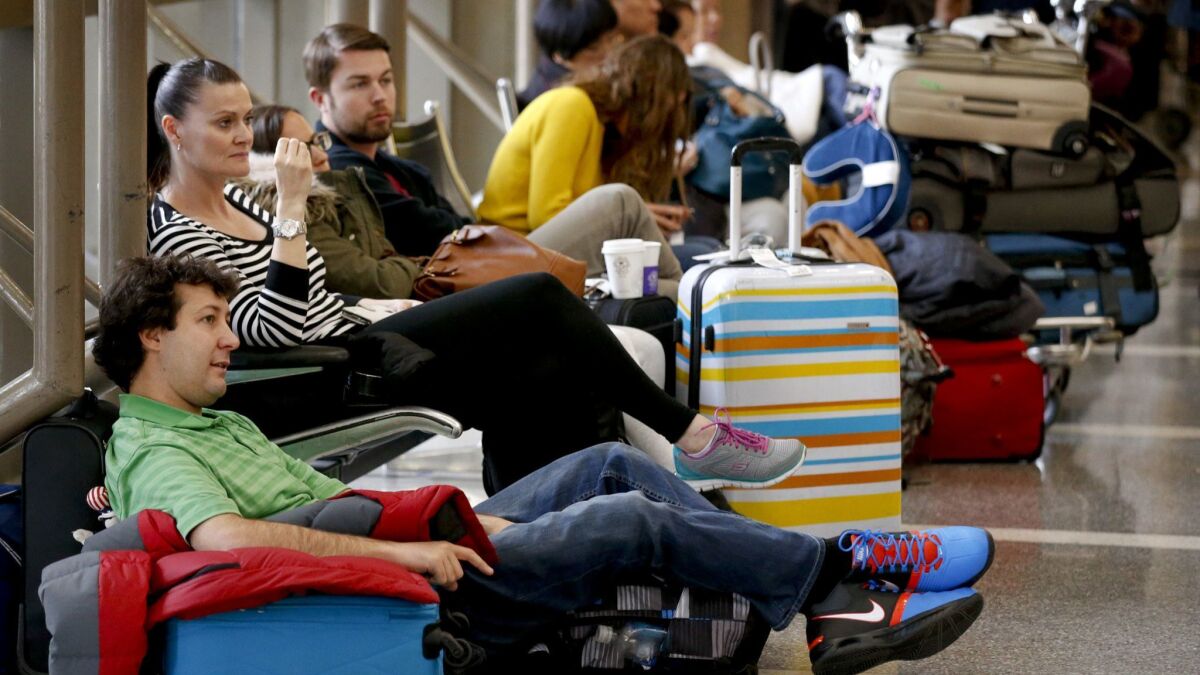 Over the last few years, airfares for domestic flights in the U.S. have been on the decline, dropping as much as 7% a year. But that trend may be coming to an end.
A forecast by a global travel consultant predicts airfares in North America will inch up by 1% this year, while hotel rates will jump 2% to 4%.
BCD Travel, a consultant that works with corporate travel managers, attributed the increase to strong demand for air travel and rising fuel costs. The percentage of filled seats on each flight — known as the load factor — has also been at near record-high levels.
"High load factors may encourage airlines to pursue the fare increases they need to offset rising fuel and labor costs," the forecast said. "Prices are climbing slowly in the markets with the strongest demand."
BCD predicts that hotel rates will rise modestly this year (2% to 4%) partly because of the increased pace of new hotel construction, especially among mid-scale and upscale tiers.
"Demand has been steady but not spectacular," the report said.
BCD's fare forecast is directed at corporate business travelers who often get special group rates, but industry experts say corporate rates generally parallel fares for regular travelers.
Data from the Bureau of Transportation Statistics show that the average domestic airfare dropped from $392 in 2014 to $377 in 2015 and $349 for 2016. For the first nine months of 2017, domestic airfares dropped to an average of $348, according to the federal agency.
Industry experts say predicting future airfares is difficult and is based on many changing variables.
Joe Brancatelli, a columnist on business travel, said if fares rise at all, it won't be by much because airlines are adding seats and planes at a high rate, which tends to push fares down. As for fuel prices, he said: "No one knows what fuel prices are going to be."
Airlines for America, a trade group that represents the nation's largest carriers, declined to comment, saying it is prohibited from discussing future fares.
To read more about the travel and tourism industries, follow @hugomartin on Twitter.
---
Sign up for the California Politics newsletter to get exclusive analysis from our reporters.
You may occasionally receive promotional content from the Los Angeles Times.