Twitter IPO creates paper billionaires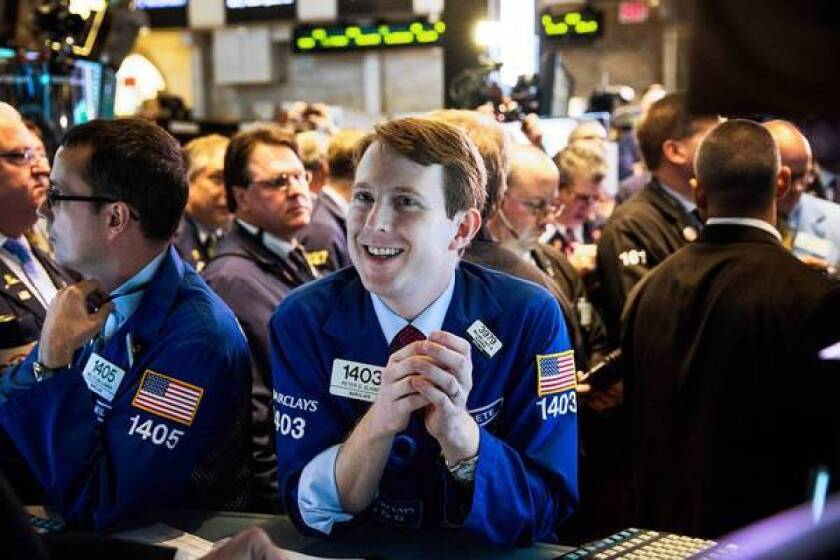 A little blue bird has turned a few select people into cash cows.
Twitter's stock closed at $44.90 on the New York Stock Exchange on Thursday, down slightly from its opening price of $45.10. Still, it was widely considered a stellar market debut, with the stock up 73% from the IPO price of $26 set Wednesday.
The strong start on Wall Street meant even more riches for Twitter's top executives and major investors.
"A lot of people became paper gazillionaires today," said Michael Pachter, a research analyst at Wedbush Securities.
Among them: Twitter cofounder Evan Williams, whose 10.4% stake in the company is now worth $2.56 billion based on Thursday's closing price. Williams is the company's largest individual shareholder.
Fellow cofounder and Chairman Jack Dorsey — also the cofounder and chief executive of mobile payments company Square — has a 4.3% stake in Twitter that is now valued at $1.05 billion.
Chief Executive Dick Costolo, with a 1.4% stake, is looking at $344.6 million.
Several outside investors also made out handsomely.
Investment firm Rizvi Traverse owns 85.2 million shares, or 15.6% of the company, that are now valued at $3.82 billion. DST Global, founded by Russian venture capitalist Yuri Milner, owns a 4.4% stake worth $1.07 billion.
Other major holders include venture capital firms Spark Capital, Benchmark Capital and Union Square Ventures, which each own more than 5% in stock, according to a regulatory filing with the Securities and Exchange Commission.
Twitter sold 70 million shares at $26, raising $1.82 billion, making it the largest IPO from a U.S. technology company since Facebook last year.
Tech analysts are now waiting to see what happens when the lockup period, which prevents executive officers and directors from trading their shares immediately, expires in 180 days. Beginning as early as Feb. 15, up to 9.9 million shares of common stock held by employees who are not executive officers may be eligible for sale in the public market, Twitter said in the regulatory filing.
"I'm curious to see how many insiders sell stock," Pachter said. "Every VC that invested in this firm did so to make money, so I don't begrudge them for selling stock."
Twitter: @byandreachang
---
Be your money's boss! Learn how to make a budget and take control of your finances with this eight-week newsletter course.
You may occasionally receive promotional content from the Los Angeles Times.