Uber CEO pledges to 'grow up' after video shows him lashing out at a driver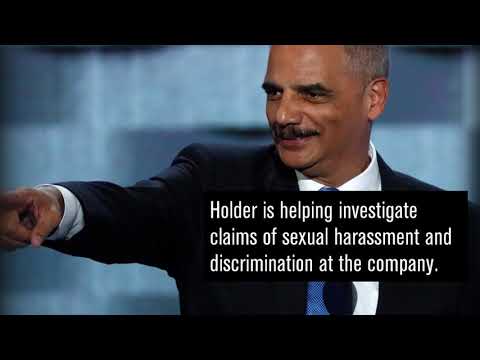 In a statement to Uber employees, Kalanick apologized and said he intends to seek leadership help. (March 1, 2017)
Uber Chief Executive Travis Kalanick has apologized, saying he admits he needs "leadership help," after a video showed him berating one of the company's drivers.
The dashcam video obtained by Bloomberg News and released Tuesday shows Kalanick arguing with driver Fawzi Kamel over Uber's fares, which Kamel complained were too low.
Hiltzik: The worst of Uber's recent bad news is Google's accusation of theft »
"I lost $97,000 because of you," Kamel tells him. "I'm bankrupt because of you."
Toward the end of their exchange, Kalanick loses his temper. "You know what? Some people don't like to take responsibility for their own [problems]," he says, using a vulgarity. "They blame everything in their life on somebody else. Good luck!"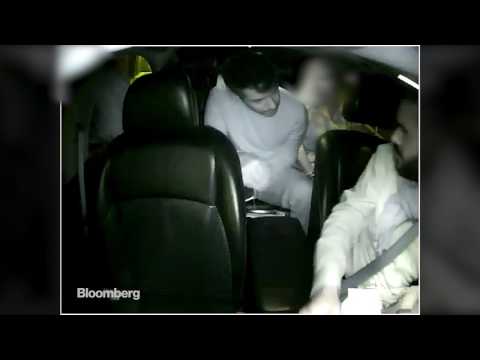 Kalanick issued an apology to all Uber employees Tuesday evening.
"To say that I am ashamed is an extreme understatement," he wrote. "It's clear this video is a reflection of me .… I must fundamentally change as a leader and grow up. This is the first time I've been willing to admit that I need leadership help and I intend to get it."
Michael Gordon, CEO of the corporate and crisis public relations firm Group Gordon, said it was about time Kalanick took responsibility.
In the video, "he just comes across as an angry fraternity boy," Gordon said. "There's a glamour to that, perhaps, when you're first building a company. Now [Uber is] a global brand where both employees and consumers rely on them."
This is the first time I've been willing to admit that I need leadership help and I intend to get it.
— Travis Kalanick, CEO of Uber
Kalanick didn't specify what kind of leadership help he would get or when, but Karl Brauer, executive publisher of auto industry guide Kelley Blue Book, said leadership training generally teaches people to think of others as individuals and to respect their points of view.
Brauer said such training is always valuable but may be particularly so for many Silicon Valley leaders, who are relatively young for the number of employees, amount of revenue and size of the companies they manage.
Kalanick, who is 40, was probably trying to do public damage control in announcing that he would seek out such training, Brauer said. But watching his own behavior on camera may have forced him to come to a personal reckoning.
The report of Kalanick's encounter with Kamel, which reportedly took place in early February, is the latest of a string of negative news stories about the San Francisco-based ride-hailing giant.
Abrupt exit
Uber's senior vice president of engineering reportedly was asked to leave Monday, just five weeks after Uber announced his hiring.
Kalanick sought Amit Singhal's resignation after learning that Singhal had failed to disclose that there was a sexual harassment claim against him at his previous job at Google, Recode reported. Singhal said in a statement that he did not condone nor had he ever committed harassment and that the decision to leave Google was his own.
Waymo lawsuit
Waymo — a self-driving car project owned by Google's parent company, Alphabet Inc. — sued Uber last week, alleging theft of trade secrets. That's a big deal, since Uber has pegged its future to self-driving vehicles.
The Waymo suit alleges that former Waymo employee Anthony Levandowski downloaded more than 14,000 highly confidential and proprietary files shortly before his resignation in January 2016. He went on to found self-driving truck startup Otto, which was acquired by Uber in August for $680 million. Levandowski now heads Uber's self-driving car division.
Waymo alleges Otto is using its proprietary technology. In addition to punitive damages, Waymo is expected to soon seek a preliminary injunction against Uber to stop the company from continuing development on self-driving cars.
Uber said it had "reviewed Waymo's claims and determined them to be a baseless attempt to slow down a competitor, and we look forward to vigorously defending against them in court. In the meantime, we will continue our hard work to bring self-driving benefits to the world."
Read more: Google spinoff Waymo accuses Uber of self-driving car theft »
Sexual harassment allegation
Former Uber employee Susan J. Fowler sent ripples through the tech industry last month when she alleged on her personal blog that she had been sexually harassed while working for the company, that other female engineers had reported similar problems — some involving the same manager — and that Uber's human resources department engaged in a systemic cover-up.
Kalanick said in a memo to employees that the blog post was the first he'd heard of the incident. The company called in former U.S. Atty. Gen. Eric Holder to conduct an independent investigation.
Read more: Uber sexual harassment allegations are a warning for the tech industry and its 'rock star' culture »
Trump-related backlash
Some 200,000 users deleted the Uber app in late January to protest Kalanick's perceived cooperation with the Trump administration, shortly after President Trump issued an executive order banning travelers and refugees from seven Muslim-majority countries from entering the United States. The boycott — along with the hashtag #DeleteUber — hit the company after it advertised that it was operating at New York's Kennedy International Airport during a taxi strike protesting the executive order. Protesters also were upset that Kalanick was a member of a panel advising Trump on economic issues.
Kalanick soon promised that Uber would create a $3-million legal defense fund to help drivers affected by the travel ban. Within days, he quit the president's advisory panel and slammed the travel ban in a memo to staffers.
Read more: Travis Kalanick quits Trump's advisory council; Elon Musk will stay »
The effects
Brauer said he didn't think Uber's latest round of bad publicity would substantially harm the company's business — at least, for now.
"One of the reasons Uber has such promise … is because of how it's completely changed the game," Brauer said. "When you create basically a whole new system that is seen by many people as superior or at least a fabulous addition to existing systems, people become dependent on it and they're not going to be easily dissuaded from using it."
Uber is the biggest global player in ride-hailing, said Brauer, and passengers are likely to stick with it out of convenience as well as brand loyalty.
Brauer said that after any crisis — whether it's GM's ignition switches, Toyota accelerators or now the spate of Uber issues — a small percentage of the population will become hyper-focused on the company. "But there's usually a much larger percentage that's either not aware or doesn't care," he said.
Brauer estimated the latest firestorm would blow over in a couple of weeks, but he did say Uber should be careful.
"Like any company, if you have a continued string of problems and the competition becomes more and more capable, then eventually you will get in trouble," he said.
Gordon, whose firm does not represent Uber or its competitors, criticized Uber for "putting Band-Aids" on crises.
"On a scale of 1 to 10, 1 being the worst, I'd give them a 1" for handling of recent events, Gordon said. "Every day something new comes out that shows that the culture there, starting with the CEO, is morally bankrupt."
Gordon said Uber needs "a wholesale change in its culture, either via a very strong No. 2 … or a consultant … or, if necessary, a new CEO."
Appointing a respected individual to a high-level-position to implement companywide policies and training would send a strong message and ensure real change, Gordon said.
"It will get worse if they don't make dramatic changes," he said. "And it will continue to affect their bottom line."
Times staff writer Tracey Lien and the Associated Press contributed to this report.
ALSO
Play our game: Do you know the best time to buy into a new IPO?
There's one part of Snapchat that Facebook can't copy: CEO Evan Spiegel
What happened to ousted Snapchat founder Reggie Brown? No, really, we don't know
---
UPDATES:
12:30 p.m.: This article was updated with comments from Michael Gordon.
10:30 a.m.: This article was updated with Times staff reporting.
This article was originally published at 6:30 a.m.