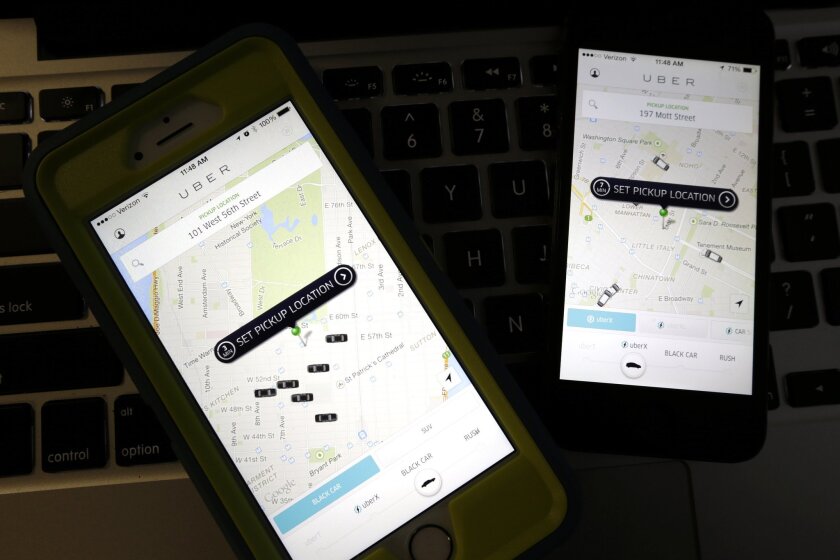 Uber issued plenty of advance warnings before New Year's Eve, but that didn't stop passengers from complaining about the ride-hailing app's surge pricing -- which sent fares skyrocketing in hot spots around the world.
Although taxi drivers in Los Angeles are not allowed to hike fares during peak demand, no similar rules apply to Uber and Lyft.
See the most-read stories this hour >>
Uber tweeted several times in the run-up to New Year's Eve, encouraging riders to split the cost with friends and run fare estimators in advance.
"Surge pricing shouldn't be a surprise!" the company said on its blog.
The company released stats on Friday noting that 84% of all U.S. trips between 5 p.m. and 5 a.m. were tallied at less than three times surge pricing. And 60% of trips during that time were regular price, with no surge increases.
Despite those admonitions -- and several news stories that included tips to avoid big Uber tabs -- the post-midnight outrage arrived like clockwork.
Join the conversation on Facebook >>
Uber Surge pricing was insane last night! I think people forgot regular taxis exist.

— Adam Kuhn (@IamAdamKuhn) January 1, 2016
Not everyone was sympathetic to passengers who shelled out big bucks for rides home on New Year's Eve.
To anyone kvetching abt #Uber surge pricing NYE:
1. You agreed to it when you called the ride.
2. Cheaper than a DUI
3. Are there no cabs?

— Harriet Baldwin 🇺🇸 (@HarrietBaldwin) January 1, 2016
And finally, some suggestions for next year:
Lol at people complaining about paying 6x Uber surge pricing. Took a subway home with no issues for $2.75. 😎

— Kyle Turman (@kyleturman) January 1, 2016
MORE FROM BUSINESS
Was 2015 the year of the foodie?
Cord cutters face a sea of streaming options
California cranks out new businesses and jobs despite criticism
---