Gov. Jerry Brown signs bill allowing consumers to sue banks over bogus accounts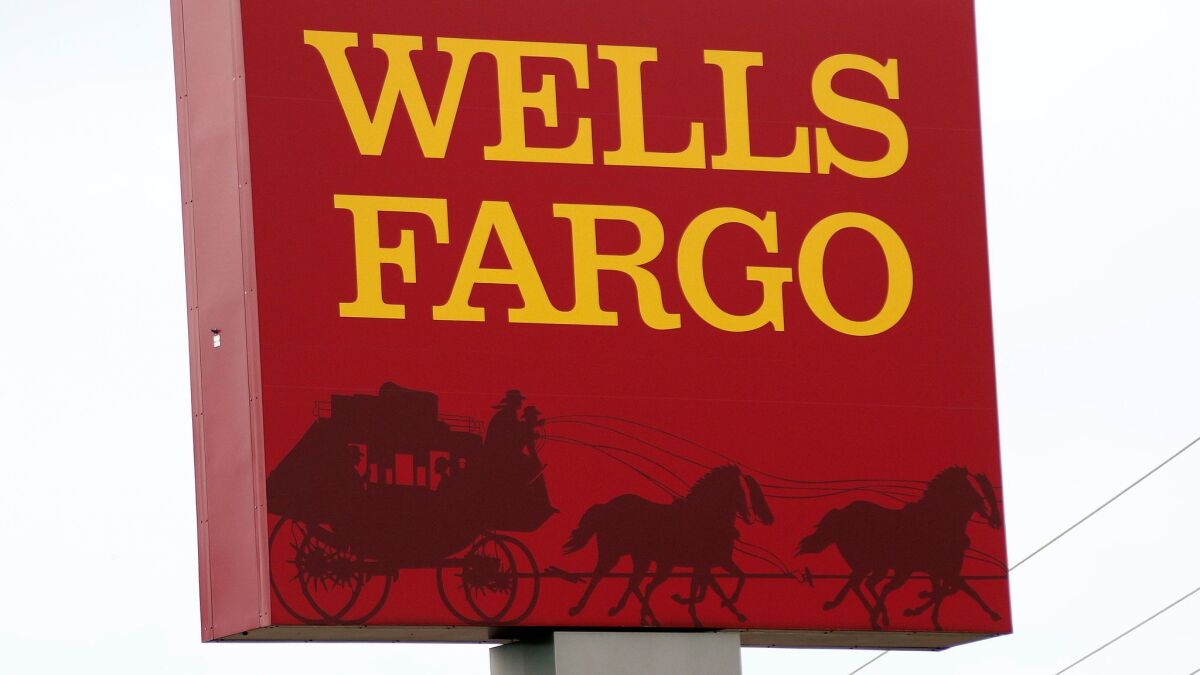 Gov. Jerry Brown signed a bill Wednesday that protects the right of consumers to sue banks alleged to have created fraudulent accounts in their name. The legislation was prompted by the ongoing Wells Fargo & Co. scandal.
The bill, SB 33, was authored by Sen. Bill Dodd (D-Napa) and sponsored by State Treasurer John Chiang. It specifically prohibits banks from requiring disputes over fraudulent accounts to be sent to private binding arbitration, instead of being heard in a court.
Wells Fargo, like many financial institutions, requires customers to give up their right to sue when they sign up for personal accounts and other services.
The use of arbitration clauses became controversial after Wells Fargo admitted last year that its employees had created millions of checking, savings, credit card and other accounts without customers' knowledge or permission.
Both before and after the September 2016 admission, Wells Fargo cited the clauses to successfully shield itself from lawsuits filed over the bogus accounts, even though customers have never agreed to open them.
Critics of private arbitration say that it is stacked against consumers and that it helps large companies keep wrongdoing under wraps.
Wells Fargo Chief Executive Timothy Sloan was sharply questioned about the bank's position on arbitration during a Tuesday hearing held by the U.S. Senate Banking Committee, which had sought an update on the bank's reforms since the accounts scandal broke.
Sloan testified that the bank was no longer taking the position that its arbitration clause prevents customers from suing the bank, but was told by Sen. Chris Van Hollen (D-Md.) that at least in one lawsuit the bank still held that position.
SB 33 faced opposition from the California Chamber of Commerce, California Bankers Assn. and other business groups, which argued it would likely lead to years of costly litigation and ultimately be invalidated by federal courts.
Over the last few decades, the U.S. Supreme Court has issued opinions in several arbitration-related cases, generally saying that states cannot make rules that disfavor arbitration and that state courts must honor arbitration agreements. The new state law applies to both federally chartered and state-chartered banks.
Alan Kaplinsky, a Philadelphia attorney who pioneered the use of arbitration clauses, told The Times this spring that if the bill becomes law, he believes the Supreme Court would eventually overturn it.
"It clearly won't stand up," he said. "Really, there's no doubt at all that the state law would be preempted."
Rep. Brad Sherman (D-Sherman Oaks) and Sen. Sherrod Brown (D-Ohio) have introduced matching House and Senate bills that would change federal law and prohibit the application of arbitration clauses to fraudulently opened bank and credit card accounts.
However, neither measure has moved forward in the Republican-controlled Congress.
A Wells Fargo spokeswoman said she was unable to provide immediate comment on the governor's action.
Times staff writer James Rufus Koren contributed to this report.
---
Sign up for the California Politics newsletter to get exclusive analysis from our reporters.
You may occasionally receive promotional content from the Los Angeles Times.