A flameout in the Mojave shows how hard it can be to finance rocket-ship start-ups
In 2008, a small, Mojave, Calif., aerospace start-up called Xcor Aerospace burst onto the commercial space scene with plans to develop a vehicle that would rocket tourists into suborbital space.
Xcor won a few government and commercial contracts and, for a time, was seen as a rival to British billionaire Richard Branson's space tourism venture, Virgin Galactic.
But then the financial reality of the space business — that it's much more capital intensive than other start-up ventures, such as building a smartphone app — caught up.
Last year, Xcor announced it would suspend construction of its Lynx suborbital space plane and lay off about half of the company's workforce, which at the time numbered 50 to 60 employees.
In June, the company said "adverse financial conditions" forced Xcor to terminate its remaining employees — 11 in Mojave and 10 in Midland, Texas, where the company had relocated its headquarters in 2015.
As companies such as SpaceX, Blue Origin and small-satellite maker Planet are notching successes and have fueled interest in commercial space, Xcor must now weigh the options for its future.
Those include being acquired by a larger company, finding a financial investor that wants to take on either the company's engine development business or the Lynx, or securing a joint venture partner, especially to resume construction of the space plane.
"Space always has been and will continue to be a deep-pocket game," said Luigi Peluso, a managing director in the aerospace, defense and airlines practice at New York consulting firm AlixPartners. "It's a pretty short list of people that have both the technical chops and the financial depth to succeed."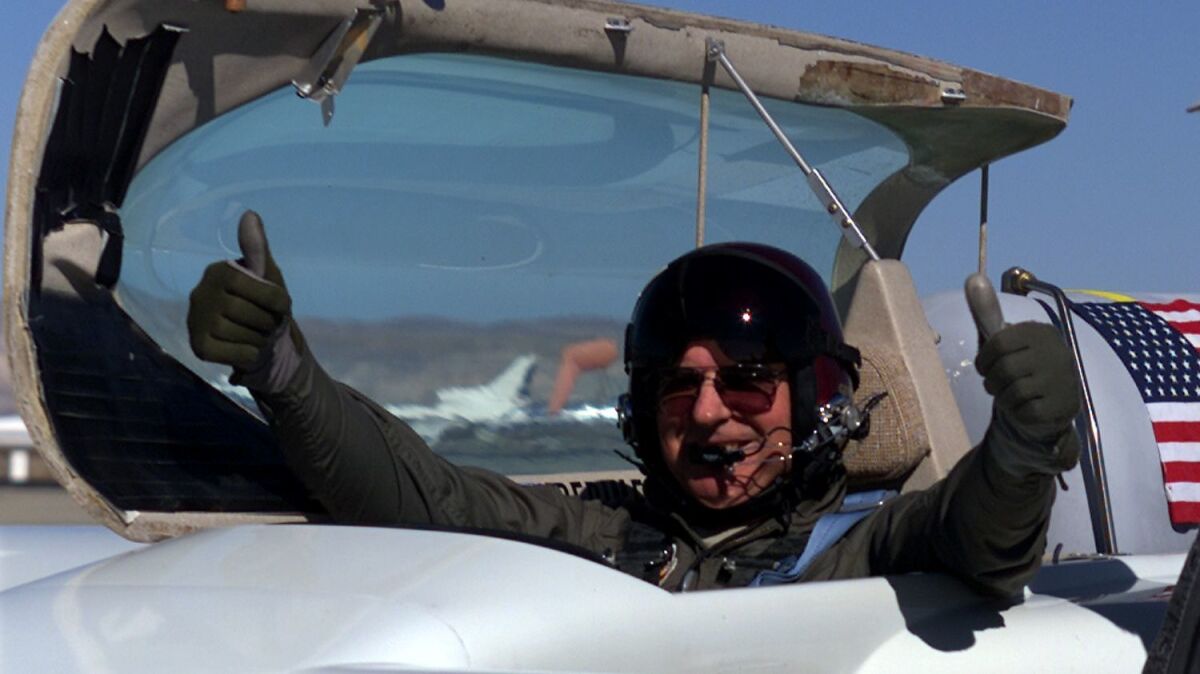 Xcor had been a subcontractor on a propulsion project and thought it had a commitment for funding through the year and beyond, Xcor's former chief executive, John H. Gibson II, told a Senate committee hearing Tuesday.
The hearing was to confirm Gibson, who left Xcor in June, as President Trump's nominee to be deputy chief management officer of the Defense Department.
"The technology we had, NASA and the Air Force were very, very high on it," he said. "They felt like it was a long-term solution to upper-stage propulsion in a low-cost, high-reusability environment."
But with less than 30 days' notice, Xcor was told the funding was terminated, Gibson said.
He did not name the prime contractor, but Xcor had been working with United Launch Alliance, a joint venture of Boeing Co. and Lockheed Martin Corp., on an upper-stage engine for the venture's next-generation launch system.
"You do your best in a small business," Gibson told the committee. "Sometimes external factors are beyond your control."
Founded in Mojave in 1999, Xcor had raised at least $19.2 million over the years.
But companies such as SpaceX and Blue Origin are backed by billionaires who haven't been shy about pouring in their own money. In the case of SpaceX, the Hawthorne firm has also lined up several multimillion dollar contracts to launch national security satellites for the Air Force.
Xcor planned to slowly and incrementally develop the building blocks of cheaper access to space. The company started out by building rocket engines that could be easily reused, then performed flight tests by incorporating them into airplanes.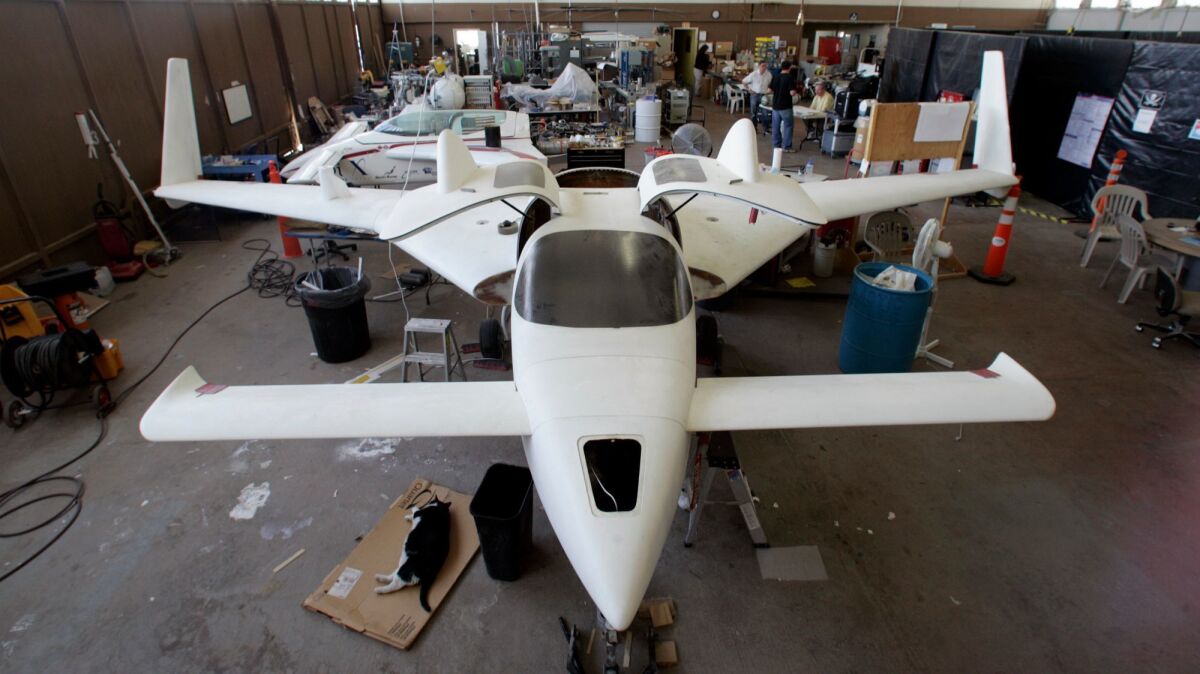 One of those was the X-Racer prototype, which flew dozens of times, including one instance when it flew seven times in one day.
By 2008, the company unveiled plans for the Lynx, a two-seat, reusable space plane with a composite body that would take off from a spaceport runway. It would eventually carry a single pilot and paying passenger into suborbital space, possibly as frequently as four times a day.
The plane was to use piston pumps in its engines, utilizing a simpler manufacturing process that Xcor said would make them easier to reuse than the more complex turbopumps employed in other rocket engines.
The company said tickets would cost at least $100,000 each.
"It had the promise of reusability, significantly reduced cost than anyone else had ever thought of," said Chad Anderson, chief executive of Space Angels, a network of angel investors focused on early-stage space investments. The network didn't itself provide backing to Xcor, though some of its members were early investors.
"All of this combined to build a lot of buzz," Anderson said.
In 2011, Xcor won a contract from NASA that did not provide funds, but indicated the agency's intent to purchase flights from the company to take experiments into suborbital space once it had built the necessary vehicle.
Over time, though, the company found it had underestimated the complexity of the project and the finances needed to develop the Lynx. Xcor failed to raise further funding.
The space tourism market has taken longer to develop than originally thought, said Peluso of AlixPartners. As a result, players such as Virgin Galactic and Blue Origin have expanded their portfolios to include other, non-tourism revenue streams such as launching commercial satellites.
Xcor had an engine business, but did not have a diverse customer base, he said.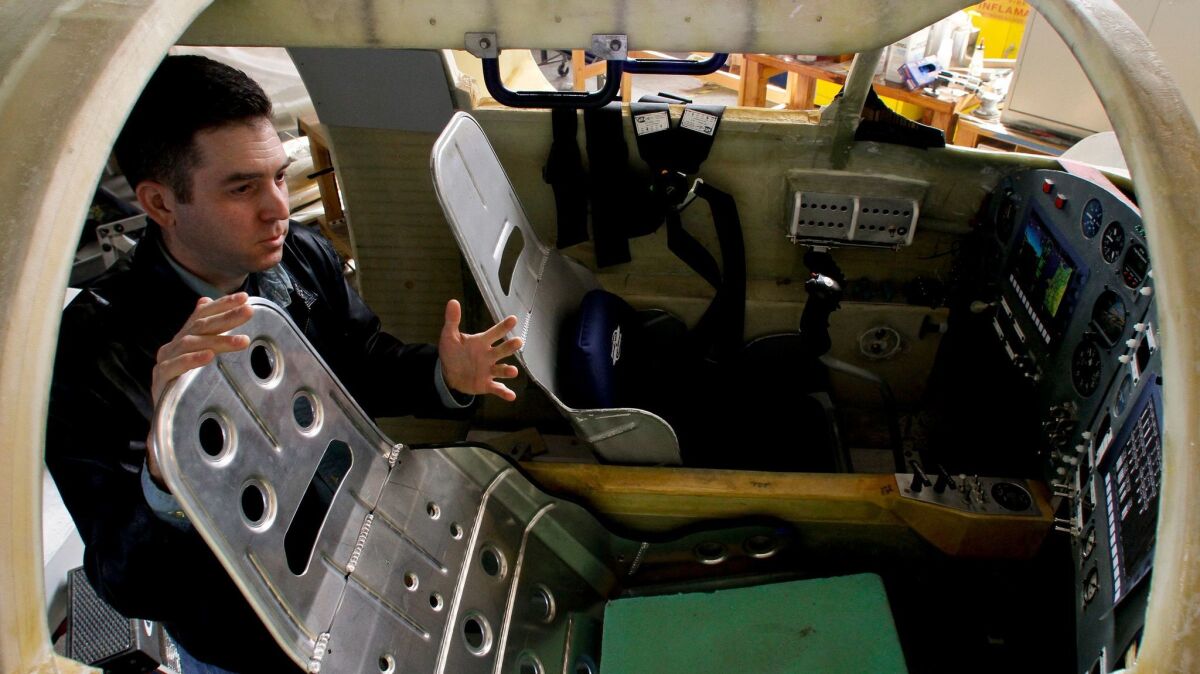 Last year, the company suspended construction on the Lynx at its facility in Mojave, and chose to focus on the contract with ULA to develop an upper-stage engine for the venture's next-generation rocket. Executives saw that as the most promising source of near-term revenue.
The ULA contract ended in April. Xcor has suspended development work on that engine.
ULA declined to comment.
Xcor executives and co-founders began to trickle out of the firm two years ago. The most recent exit came last month when Gibson left.
During his Senate committee hearing, Gibson said that although he knew Xcor was "high-risk" he thought it had a "tremendous opportunity" in the market for unique propulsion and launch capabilities.
"I was very happy to take the challenge on," Gibson said. "Many of my friends asked me what the thinking was behind that. They said this thing may not make it six months, but I felt it was certainly worth the effort. We did good things in the company."
A handful of senior Xcor employees and executives have stayed on to create a road map of possible next steps.
Getting the Lynx to flight and into operation would take tens of millions of dollars, said Michael Blum, acting chief executive and a Xcor board member since April.
He said the company is still committed to the rocket ship, and early investors and the board of directors are intent on helping Xcor survive. The company is engaged in five to seven "serious conversations" with possible investors, venture partners or buyers both in the U.S. and abroad, he said.
"We're hopeful that that's going to lead to a success story here," Blum said. "But we have our work cut out for us."
Peluso of AlixPartners said the space industry is in a "renaissance," with many great ideas and a "tremendous amount of innovation emerging."
"But unfortunately,'" he said, "not everybody's going to make it."
Twitter: @smasunaga
ALSO
A new generation of giant rockets is about to blast off
Elon Musk downplays expectations for giant rocket's first flight
The United Arab Emirates launches a plan to colonize Mars by 2117
These 12 Americans had the right stuff to be picked for NASA's new class of astronaut trainees
---
Sign up for the California Politics newsletter to get exclusive analysis from our reporters.
You may occasionally receive promotional content from the Los Angeles Times.