Wal-Mart heirs worth as much as bottom 41.5% of American families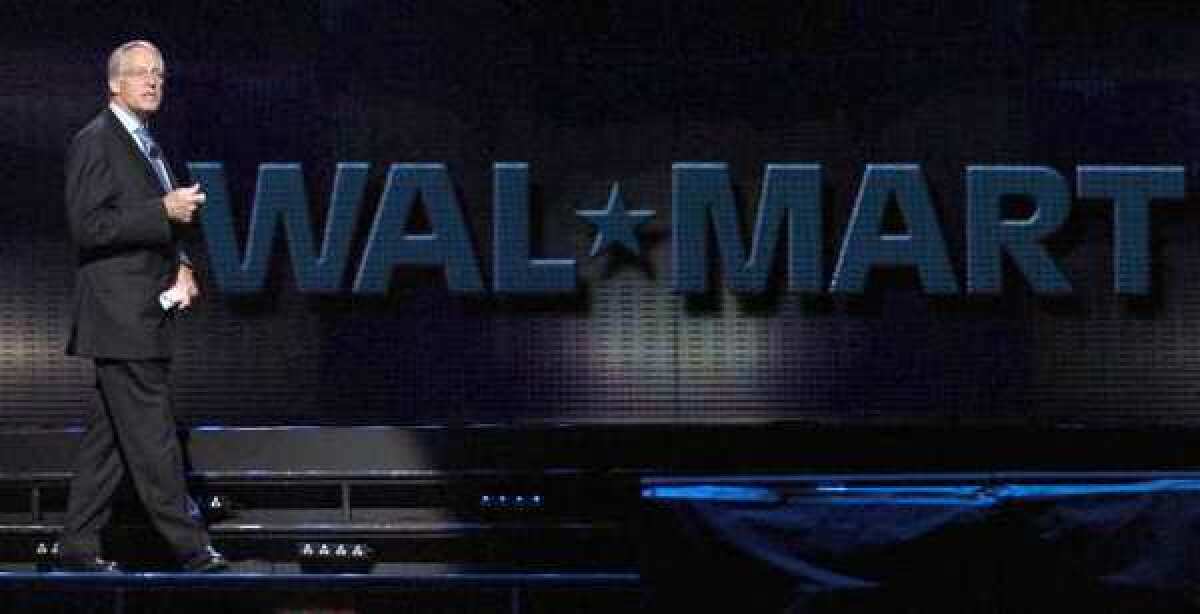 The Walton family, heirs to the founders of the Wal-Mart Stores Inc. superchain, are worth nearly as much as the bottom half of American households combined.
The Waltons' value -- $89.5 billion in 2010 – is equal to the worth of the 41.5% of families at the lower end of the income ladder, according to an analysis by Josh Bivens of the Economic Policy Institute. That comes out to 48.8 million households.
And as the mid-point of family net worth fell 38.8% in the U.S. between 2007 and 2010 to $77,300, the Waltons' fortune grew an inflation-adjusted $16.2 billion.
To match such a pot would require 1.16 million households with the median wealth, according to Bivens. That's roughly the population of San Diego.
Last year, a researcher from UC Berkeley concluded that the six children of Sam and James Walton – who launched Wal-Mart in the 1960s – were as wealthy in 2007 as the bottom 30% of Americans combined.
Household net worth took a 35% dive from 2005 to 2010, according to recent data from the Census Bureau. Recent pay raises don't amount to much, considering the impact of inflation.
ALSO:
Pay raise in 2012? Americans can expect 3%
Household net worth slides 35%, Census Bureau says
Six Wal-Mart heirs are wealthier than U.S.' entire bottom 30%
---
Sign up for the California Politics newsletter to get exclusive analysis from our reporters.
You may occasionally receive promotional content from the Los Angeles Times.