Good news in Europe? Portugal passes a bailout test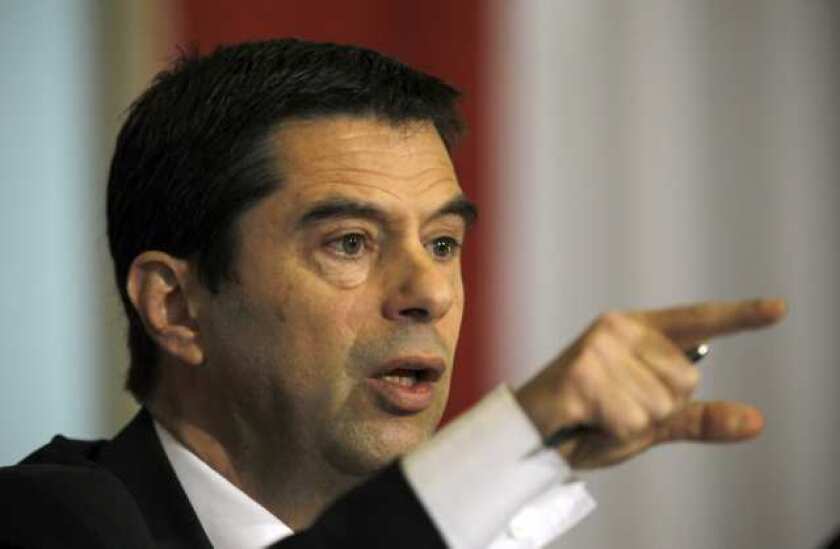 As neighboring Spain – with its struggling banks and soaring unemployment – sends waves of worries through Europe, bailout officials say that Portugal seems to be more or less on target.
The country was deemed worthy of receiving the next batch of funds from its 78 billion-euro ($96 billion) lifeline. The European Union, the European Central Bank and the International Monetary Fund said Monday that Portugal has done well following the stringent austerity program they designed.
"The program remains on track amidst continued challenges," the organizations said in a joint statement. "The authorities are implementing the reform policies broadly as planned and external adjustment is proceeding faster than expected."
Growth this year "may hold up better than expected," they said. Stronger exports were a welcome surprise even as domestic demand weakened. Officials have attempted to privatize state-owned enterprises, slash government wages, raise taxes and make Portugal's ports more competitive.
The country's budget deficit will fall to 4.5% this year and 3% next year, from 5.6% in 2011 and 9.8% in 2010, officials said. The "good progress" means that Portugal, which like Greece and Ireland required international help right-sizing its struggling economy, will get roughly $5.1 billion in aid.
Rescue organizers have doled out funds to the country in installments as it passes muster on a series of financial reviews. The next review is scheduled for September.
But this being Europe, where in a few weeks Greece might cause pandemonium by abandoning the euro, it's never all good news. Portugal Finance Minister Vitor Gaspar tempered Monday's announcement with a spate of dark predictions, some of them mirrored in the rescue team's review.
Gross domestic product in the country will grow by 0.2% instead of the previously forecast 0.6%, he said. Unemployment, already at a record 15.2%, will hit 16% next year – "a pressing concern," according to the bailout team. Public debt will rise to 118% of GDP. Instability in the rest of the euro area could sabotage Portugal's recovery attempts.
Gaspar's agency also said it will inject up to $8.3 billion into three major banks: Banco Comercial Portugues, Banco Portugues do Investimento and the state-owned Caixa Geral de Depositos.
"The need to combine fiscal consolidation with deleveraging private balance sheets while restoring external cost competitiveness remains a difficult balancing act," bailout officials said.
RELATED:
Europe debt crisis dragging world economies down
'Grexit': Are Greece's euro fears causing a $1-billion bank run?
Spain: 5 banks downgraded, Bankia seeks 19 billion euros in aid
---
Your guide to our clean energy future
Get our Boiling Point newsletter for the latest on the power sector, water wars and more — and what they mean for California.
You may occasionally receive promotional content from the Los Angeles Times.