Walgreen pays $6.7 billion for Boots stake as sales fall, stock wavers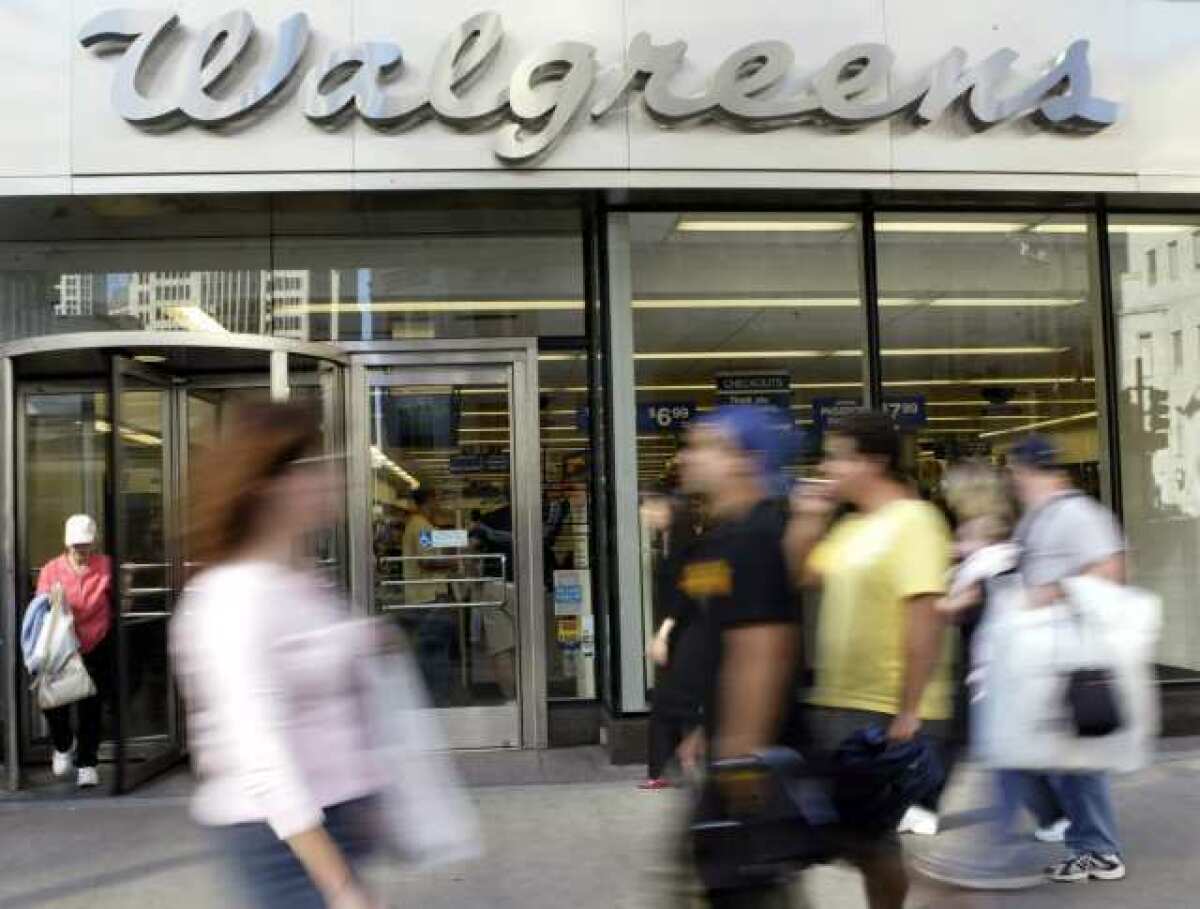 Drugstore chain Walgreen Co.'s deal Tuesday with European pharmaceutical, health and beauty giant Alliance Boots is one best described with words such as "largest," "biggest" and "most."
Walgreens, the biggest U.S. player in its sector, is spending $6.7 billion in a cash and stock deal to buy a 45% stake in Boots, the market leader across the Atlantic.
Boots had been purchased in 2007 for what was then $22 billion – still the largest leveraged buyout ever in Europe – by its largest shareholder along with an equity firm.
On Tuesday, that firm – Kohlberg Kravis Roberts & Co. – said the Walgreens' buy helped it earn back the bulk of its 1.2-billion-pound investment in Boots.
Already, it's the most substantial deal in Walgreens' history, beating out its $1.1-billion purchase of Duane Reade in 2010 and its $429-million acquisition of Drugstore.com last year. And in about three years, the Deerfield, Ill.-based company has the option to snap up the rest of Boots.
A combination of the two companies, along with their associated businesses, would result in more than 11,000 stores in 12 countries. The joint firm would manage the widest-reaching pharmaceutical wholesale and distribution network and buy the most prescription drugs and other health and wellness products in the world.
To top it all off, Walgreens announced the largest quarterly dividend in its history, raising it more than 22% to 27.5 cents a share from 22.5 cents a share.
Despite all the superlatives, however, investors were unimpressed. Walgreen stock was down as much as 6.6% Tuesday to $29.86 a share.
Part of the disappointment had to do with Walgreens' sour earnings report for the third quarter ended May 31, which it revealed Tuesday.
Profit dipped 11% to $537 million, or 62 cents a share, from $603 million, or 65 cents a share a year earlier. Sales tumbled 3.4% to $17.75 billion.
The chain is still hurting from its decision last year to allow its contract with pharmacy benefits manager Express Scripts to expire, causing Walgreens to lose 85% of the prescriptions it filled for Express Scripts customers.
In the third quarter, Walgreens' same-store prescription sales slid 9.9%.
The Boots deal may help improve the bottom line. The initial phase, which has been unanimously approved by both boards and doeesn't require shareholder approval, is expected to go through by Sept. 1, given approval from antitrust authorities.
Because the Boots and Walgreens' geographies don't overlap, the companies said they don't intend to lay off any workers.
RELATED:
Walgreen to buy Drugstore.com for $429 million
Express Scripts closes $29.1-billion purchase of Medco
How Big Pharma distorts the costs of developing new drugs
Sign up for the California Politics newsletter to get exclusive analysis from our reporters.
You may occasionally receive promotional content from the Los Angeles Times.