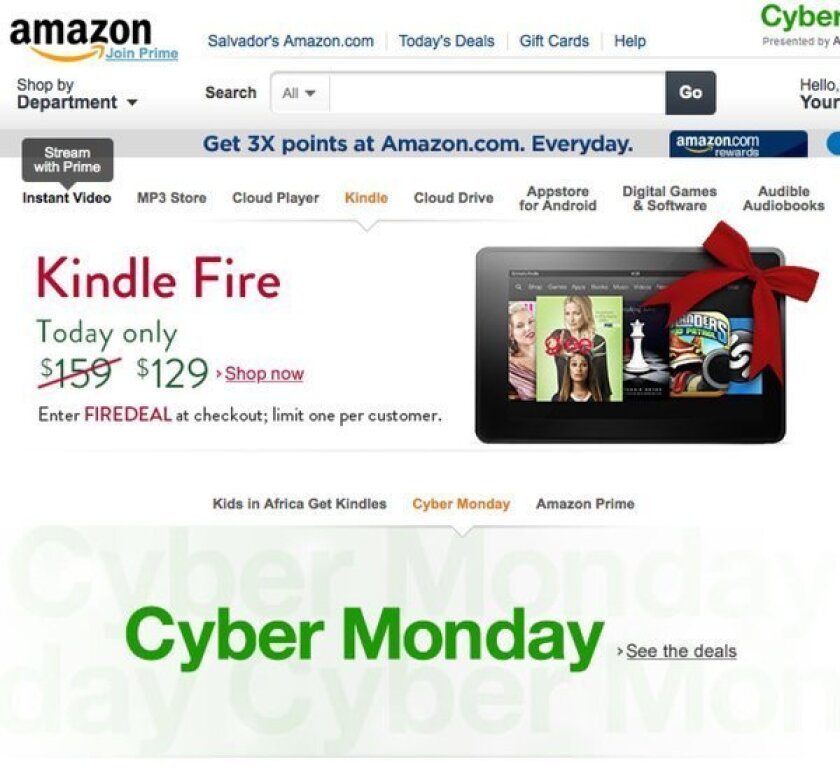 Cyber Monday online sales beat forecasts by nearly half a billion dollars.
ComScore on Monday predicted that Cyber Monday would generate $1.5 billion in online sales, but according to Adobe, the shopping day ended up raking in $1.98 billion, which was a 17% increase compared to last year.
That practically doubled online Black Friday sales, which topped $1 billion this year for the first time, according to ComScore.
Video chat: Finding deals on Cyber Monday
And if Cyber Monday's online sales weren't impressive enough, Adobe says that mobile shopping doubled from last year and accounted for 22% of Cyber Monday sales.
On the opposite end of that spectrum was social, which referred only a dismal 2% of total site visits on Cyber Monday. Even worse for Facebook and Twitter is the fact their number of referrals stayed the same as last year's, while Pinterest's referrals for the holiday grew 105%, accounting for 15% of social referrals.
As for what people were buying, Adobe said that toys and sporting goods led the way, followed by health and beauty. Home and auto was the third most selling category.
Adobe said you can follow its tracking of online holiday shopping with this tool, which keeps track of current sales and estimates how the rest of the holiday shopping days will fare.
ALSO:
Internet surfing while driving is on the rise
Apple's new ultra-thin iMac goes on sale Friday
Tumblr now among top 10 U.S. sites with 168 million global users
---