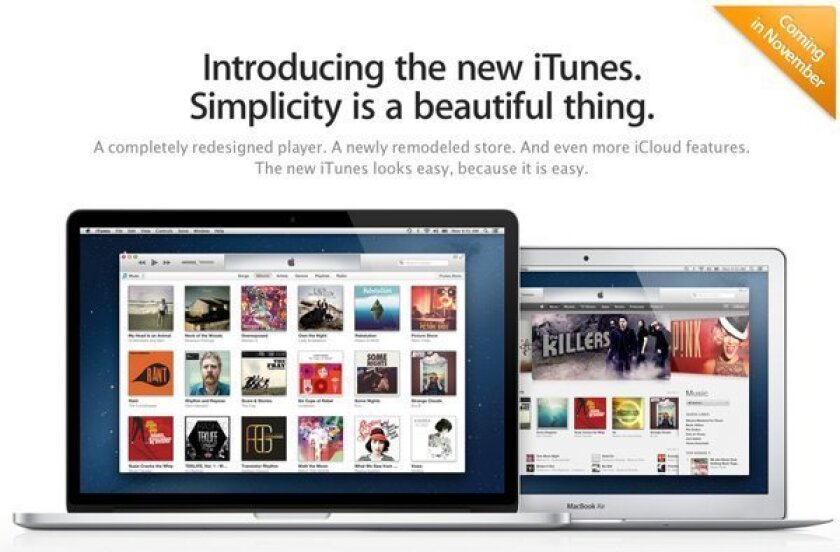 The latest version of Apple's music player, iTunes 11, which was expected this month, won't be available until the end of November, the company said.
The update is to add several features, change some portions of iTunes' design and, most important, better integrate it with iCloud, the Cupertino-based company's cloud-computing service.
But Apple failed to meet its late-October deadline for the update, telling CNET this week that it hopes to release iTunes 11 next month.
"The new iTunes is taking longer than expected, and we wanted to take a little extra time to get it right," Apple spokesman Tom Neumayr told CNET. "We look forward to releasing this new version of iTunes with its dramatically simpler and cleaner interface, and seamless integration with iCloud, before the end of November."
The company updated the portion of its website showcasing the upcoming iTunes update to read "Coming in November."
Apple has been more focused on hardware than software in recent months, releasing numerous new Mac computers and launching several new iPods, the iPhone 5, the fourth-generation iPad and the new iPad mini.
ALSO:
Google Voice Search for iPhone, iPad: Siri better watch out
IPhone app that finds racy Facebook photos raises privacy worries
Yahoo CEO Marissa Mayer's tweet treat: Halloween photo of her son
---