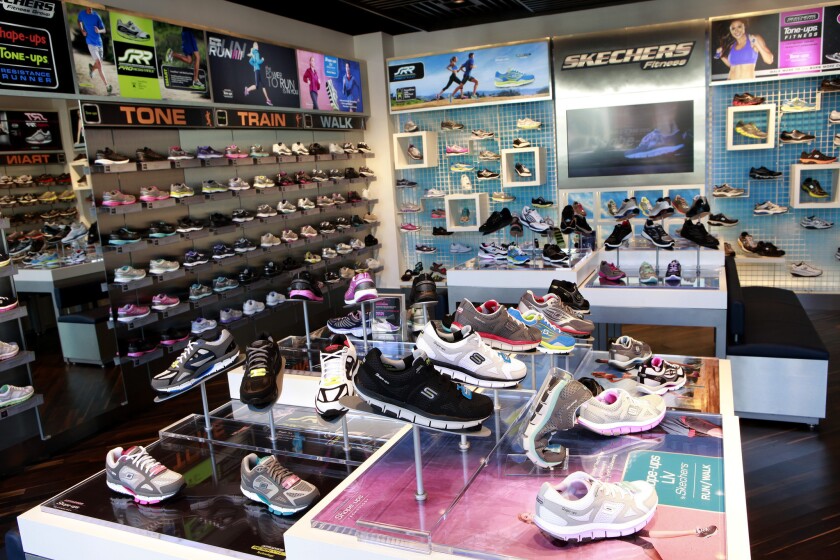 David Weinberg, the finance and operating chief of footwear company Skechers, said the insider trading allegations directed at former KPMG auditor Scott London are "unbelievable."
Skechers, based in Manhattan Beach, along with Los Angeles nutritional supplement company Herbalife, were told Monday of London's suspected misconduct by KPMG. The auditing firm fired London and resigned as auditor to both businesses; the companies briefly halted trading of their shares Tuesday morning.
In a mid-day interview, Weinberg seemed to still be reeling a day after two KPMG representatives came to Skechers' offices, read a prepared statement about the situation and left without answering many questions, he said.
KPMG has been auditing Skechers since the shoe seller launched in 1992, Weinberg said. London was on the account for five years, then rotated off for five years as is customary, and then returned two or three years ago, Weinberg said.
Full coverage: KPMG auditor accused of insider trading
"We had no idea what was going on," he said. "We're still not sure what went on."
Now, Skechers is dealing with the fallout, Weinberg said. The company was due to release its quarterly earnings report later this month; Weinberg fears that Skechers "may have to ask for some sort of extension."
The past two years of financial results will have to be re-audited, he said. But Weinberg said that nobody "has any reason to believe that there's anything in those numbers that's not 100% true."
"The game plan is to find new auditors as quickly as possible," he said. "We're obviously under some significant time restraints."
ALSO:
Fired KPMG auditor of Herbalife and Skechers is identified
Skechers shares resume trading amid KPMG insider trading probe
Herbalife says KPMG 'concluded it was not independent' as auditor
---