Anthem Blue Cross settles with doctor, avoids second jury award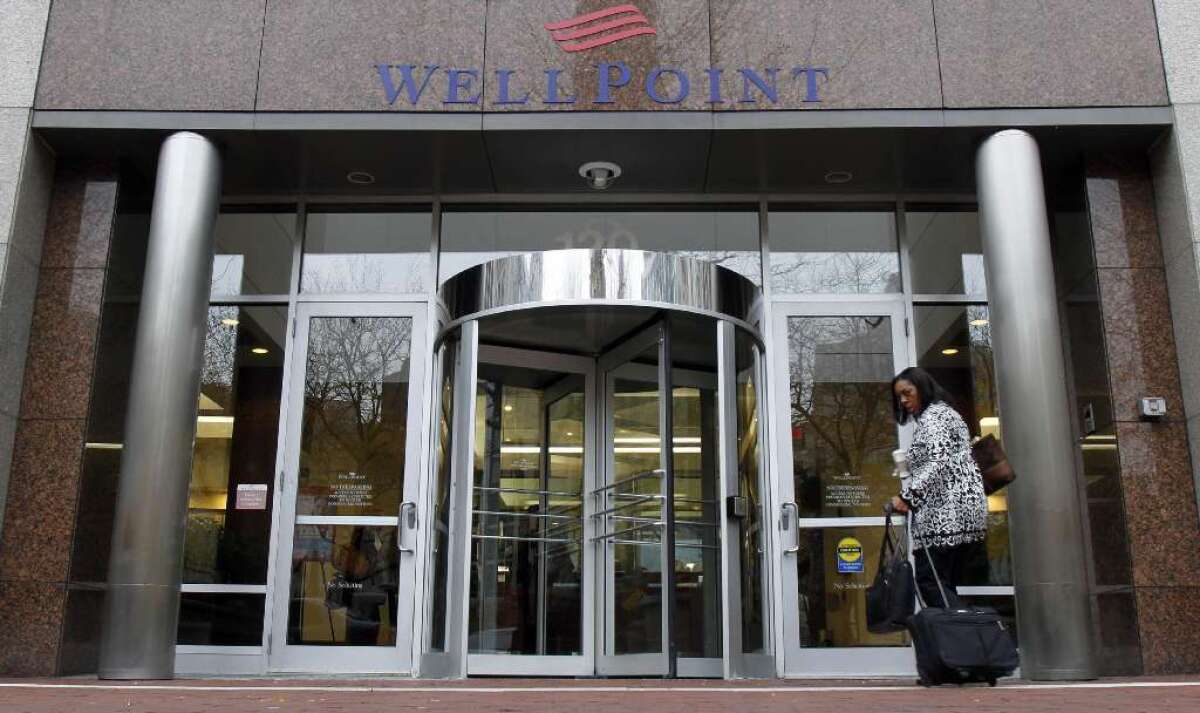 Insurance giant Anthem Blue Cross has reached a confidential settlement with a Porter Ranch doctor who had already won $3.8 million in compensatory damages from the company at a trial this week.
The agreement reached late Thursday keeps a Los Angeles jury from levying additional punitive damages against the company Friday, when the trial was scheduled to resume.
The 12-person panel ruled Monday that Anthem had improperly barred Jeffrey Nordella, an urgent-care and family-practice doctor, from the company's preferred-provider network in 2010.
Nordella, 58, testified in Los Angeles County Superior Court that Anthem, a unit of insurance giant WellPoint Inc., had retaliated against him for his longtime advocacy on behalf of patients.
Neither Nordella nor Anthem would discuss the terms of the settlement.
"I feel very happy," Nordella said. "I'm very appreciative of the jury's work on the case. I am hoping this will be the cornerstone of reestablishing the physician-patient relationship without the third-party insurance company coming in between."
Darrel Ng, a spokesman for the company, said, "Dr. Nordella and Anthem Blue Cross have agreed to confidentially resolve any and all disputes between them."
The jury awarded Nordella $3.8 million for lost earnings and other income because the exclusion limited how many patients he saw as medical director of Porter Ranch Quality Care, a walk-in clinic.
Insurers are increasingly pruning their lists of medical providers and pitching smaller networks to employers and consumers as a more affordable insurance option, albeit with fewer choices.
ALSO:
L.A. jury sides with doctor in Anthem Blue Cross case
Insurers see way to dodge federal healthcare law next year
Healthcare law could raise premiums 30% for some Californians
Sign up for the California Politics newsletter to get exclusive analysis from our reporters.
You may occasionally receive promotional content from the Los Angeles Times.