LulzSec hacker sentenced to a year in federal prison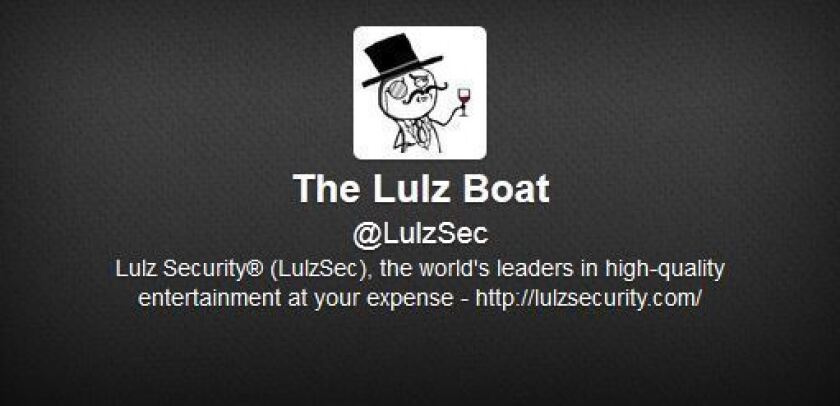 A member of the LulzSec hacker group was sentence to a year in federal prison Thursday as a result of his involvement with a cyberattack in 2011.
The U.S. District Court for the Central District of California ordered Cody Andrew Kretsinger, a 25-year-old Decatur, Ill., resident to also serve a year of home detention after he completes his time in prison. He will also be required to perform 1,000 hours of community service and pay more than $605,000 in restitution.
Kretsinger, who went by the name of "recursion" during his days with LulzSec, pleaded guilty last year to conspiracy and unauthorized impairment of a protected computer in connection with the hacker group's attack on Sony Pictures Entertainment's computer systems in May and June 2011.
Top 10 must-have smartphone apps
Kretsinger's sentencing comes one week after another LulzSec hacker pleaded guilty to his involvement with the hacker group. Ryan Ackroyd admitted to his involvement with the attacks and will be sentenced along with three other LulzSec hackers May 14 by London's Southwark Crown Court.
Two days later, Raynaldo Rivera will be sentenced by the U.S. District Court for the Central District of California for his involvement with LulzSec. Rivera pleaded guilty to conspiracy charges in connection to his participation on the Sony Pictures attack last October.
LulzSec gained notoriety in summer 2011 after the group went after big name companies and government organizations. Among their targets were the CIA, the FBI, the U.S. Senate, the Arizona Department of Public Safety, a British police agency, Sony, Fox, PBS and Nintendo, as well as porn and video game companies.
ALSO:
Korean broadcaster bans Psy's record-breaking 'Gentleman' video
Google Glass for buyers' eyes only -- lending and selling prohibited
House passes CISPA, sets up showdown with White House and Senate
---
Your guide to our new economic reality.
Get our free business newsletter for insights and tips for getting by.
You may occasionally receive promotional content from the Los Angeles Times.