Zuckerberg's big global Internet access idea needs to be bigger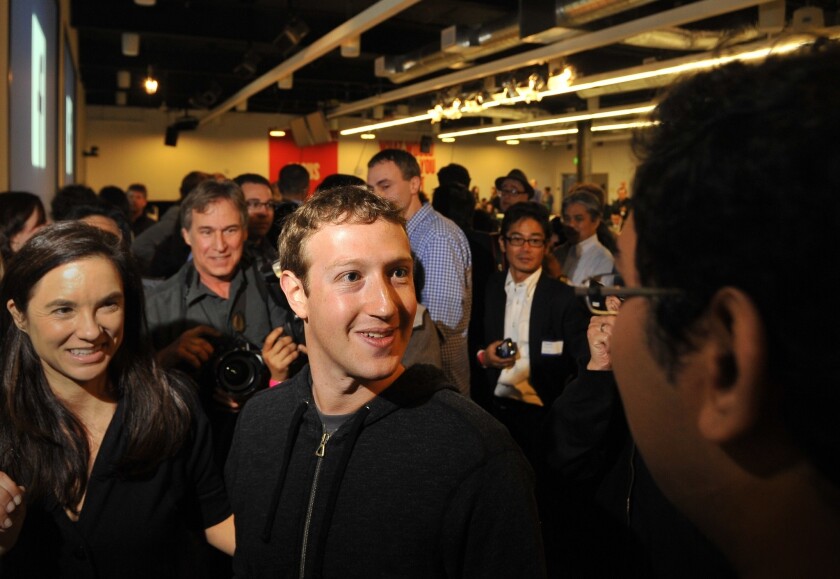 Facebook co-founder Mark Zuckerberg has announced a partnership called Internet.org designed to deliver Internet access to the billions of people around the globe.
Whether it's born out of noble intentions to create a more equitable world or simply to expand Facebook's addressable market, I'll leave others to debate. The initiative is noteworthy because it raises some important issues about the way the Internet potentially divides us socially and economically, a subject that all too rarely gets discussed.
It's an ambitious idea. But it's likely to fall well short of its goals for the simple reason that it fails to recognize the complexity of reasons that people don't use the Internet.
PHOTOS: The 10 biggest tech gadget fails
Zuckerberg's plan focuses on the technical and financial challenges that limit access to the Internet. The problem is that access is not the only thing that stops people from using the Internet.
Just look at the U.S. Given affordable access, many millions of people in the U.S. still opt not to use the Internet. And the reasons are far harder to fix because they have to do with race, class and education.
This is a subject I've written a fair bit about in recent years, following the unveiling by the Federal Communications Commission of its National Broadband Plan in 2010. I interviewed then FCC Chairman Julius Genachowski several times about lessons he was learning about broadband adoption.
"To get where we want to be, we need to think about the connectivity, but also the applications and the devices and the incentives to use it," Genachowski said in 2011. "If you focus on any one of those, it won't work. There's no single challenge. They don't lend themselves to pushing a button and saying that works."
While Genachowski was talking about broadband adoption, he could just as well have been talking about Internet adoption.
At first glance, it's not clear that Zuckerberg has recognized all of these challenges in the plan he announced late Monday night.
His new organization, Internet.org, is a partnership between Facebook and Ericsson, MediaTek, Nokia, Opera, Qualcomm and Samsung. The goal of the group is to bring Internet access to "the two-thirds of the world who are not yet connected, and to bring the same opportunities to everyone that the connected third of the world has today."
Zuckerberg, in a white paper, rightly points out that simply left to market forces, the march of progress would be painfully slow.
"Today, only 2.7 billion people — a little more than one-third of the world's population — have Internet access," Zuckerberg writes. "Even more surprising, Internet adoption is growing by less than 9% each year, which is slow considering how early we are in its development and that it is expected to slow further."
So far, so good.
His paper then goes on to lay out a general strategy for dramatically lowering the cost of Internet access to make it more widely available. This includes making data centers more efficient, boosting existing wireless signals, and making apps that use less data. Other people, with greater technical chops than me, would be better placed to discuss how sensible those strategies are.
Though one of part of the plan is certainly worth noting: Part of the strategy calls for narrowly defining which "basic Internet services" should be available for free and which ones (for example, video streaming) ought to require a paid plan. Sorting out those definitions should make for a fun food fight.
Still, let's assume the group reaches a consensus definition and that eventually Internet access becomes far more readily available to billions of people. It's here that Zuckerberg's vision falls short.
"Even when they can afford it, many people who have never experienced the Internet don't know what a data plan is or why they'd want one," Zuckerberg says. "However, most people have heard of services like Facebook and messaging and they want access to them. If we can provide people with access to these services, then they'll discover other content they want and begin to use and understand the broader Internet."
Not necessarily true. This is a kind of build-it-and-they-will come philosophy that Genachowski and the FCC learned in recent years does not bridge the digital divide.
And it's not just the FCC. The challenges that exist beyond just providing access were recently outlined in a U.S. Department of Commerce report released in June called, "Exploring the Digital Nation." The findings echoed those of the Pew Internet & American Life Project, the Knight Foundation's "Assessing Community Information Needs," and the National Broadband Plan.
The Commerce Department report found that in the U.S.:
"Approximately 30% of the 119 million households ... did not use the Internet at home, which contributed to the persistence of the digital divide. While that gap of digitally disconnected households has continued to shrink in recent years, households reported three primary reasons for not using the Internet where they live: They do not need or are not interested, the Internet is too expensive, or they lack adequate computing equipment."
In the U.S. National Broadband Plan, there were many initiatives designed to tackle the issue of disinterest in the Interent by creating a Digital Literacy Corps and investing in the creation of applications and services that would draw digital holdouts online.
Even so, as the Commerce Department points out, there are still big disaparities in Internet usage by race and education. If you went to college and make at least $50,000 annually, your Internet usage is likely to be far higher.
The problem is that once you turn the lens to these other issues, you've got to tackle some even more fundamental problems that may well feel overwhelming. Class, race, education.
Is it reasonable to think Internet.org should required to taken on such weighty problems? Well, if this plan is going to have the intended impact, it can't afford to ignore these social and economic issues.
Of course, the good news is that none of this has to be fatal. In his paper, Zuckerberg says his plan is a starting point.
"We are excited to hear your feedback and ideas," he writes. "We know this plan will evolve, but we are deeply committed to finding a path to connect everyone in the world."
Good. In that case, thinking big is a good start. But to succeed, Zuckerberg and Internet.org will need to think even bigger.
ALSO:
Why smart watches might not be a hit among millennials
Boy Scouts of America threatens to sue Hacker Scouts over name
Why new Waze feature will keep Google Maps miles ahead of rivals

---
Must-read stories from the L.A. Times
Get the day's top news with our Today's Headlines newsletter, sent every weekday morning.
You may occasionally receive promotional content from the Los Angeles Times.