FAA approves test flights for grounded Boeing 787 Dreamliner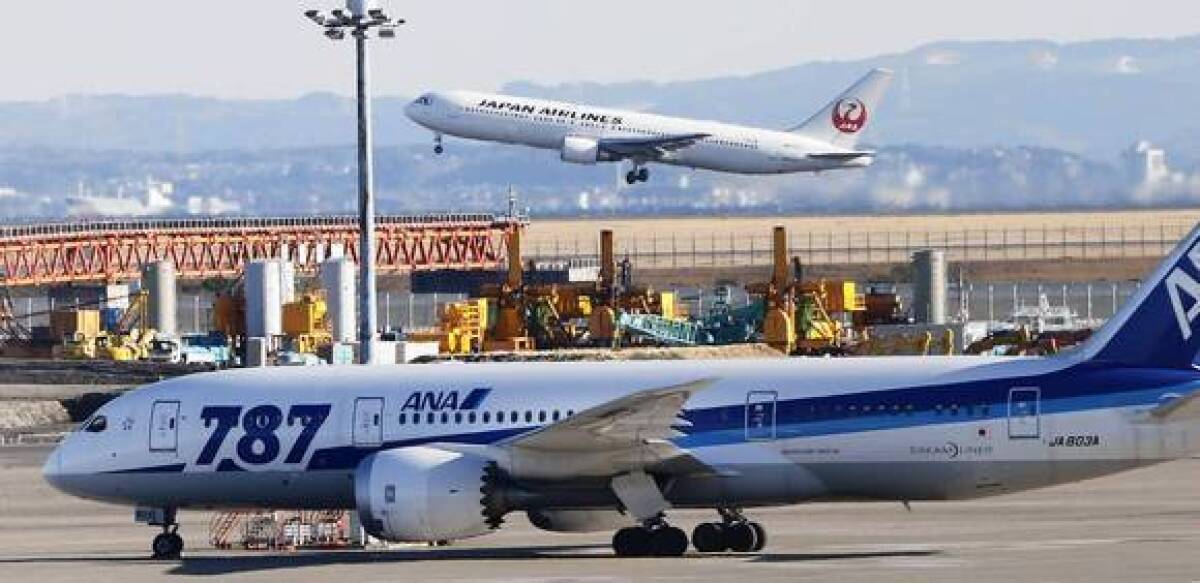 After three weeks of being grounded due to safety concerns, the Federal Aviation Administration has allowed Boeing Co. to begin limited flight test activities with its 787 Dreamliner passenger jet.
The principal purpose of the upcoming test flights will be to collect data about the plane's lithium-ion battery and electrical systems while the aircraft is airborne, the FAA said.
The 787 has been grounded since Jan. 16 by the FAA because of numerous incidents and high-profile fires involving the onboard lithium-ion batteries. Investigators around the world are looking into the matter.
FULL COVERAGE: Boeing's troubled Dreamliner
Boeing says the test flights will allow the company to examine the in-flight performance of the airplane's batteries, which will provide data to support the continuing investigations into the cause of the recent incidents.
The FAA issued a statement Thursday on behalf of Transportation Secretary Ray LaHood and FAA chief Michael Huerta.
"Test flights are commonly used as part of research and development," the statement said. "As with all test flights, these will be subject to a number of restrictions, including extensive pre-flight testing and inspections and in-flight monitoring in order to ensure the highest levels of safety. The flights will be conducted in defined airspace over unpopulated areas."
The flights will occur in one of Boeing's test planes. Boeing said it has implemented additional operating practices for test flights, including a one-time preflight inspection of the batteries, monitoring of specific battery-related status messages and a recurring battery inspection.
"The company has marshaled an extensive team of hundreds of experts and they are working around the clock focused on resolving the 787 battery issue and returning the 787 fleet to full flight status," Boeing said in a statement. "We are working this issue tirelessly in cooperation with our customers and the appropriate regulatory and investigative authorities."
The 787's battery systems were called into question Jan. 7 when a smoldering fire was discovered on the underbelly of a Dreamliner in Boston operated by Japan Airlines after the 183 passengers and 11 crew members had deplaned at the gate.
PHOTOS: Boeing 787 Dreamliner takes flight
The National Transportation Safety Board is examining what went wrong. On Thursday, NTSB Chairwoman Deborah Hersman said investigators found a short-circuit in one of the aircraft's lithium-ion batteries and even traced it to a specific cell, but still doesn't have a root cause just yet.
In addition, Hersman said some assumptions made by federal regulators and Boeing about the 787 were "faulty."
When the plane was being certified for flight operations, Boeing determined that the likelihood of smoke or fire from a 787 battery would occur less than once in every 10 million flight hours, she said. But there already have been two critical battery events on the 787 fleet with fewer than 100,000 flight hours.
In a separate incident Jan. 16 involving a 787 operated by All Nippon Airways in southwestern Japan, smoke was seen swirling from the right side of the cockpit after an emergency landing related to the plane's electrical systems.
All 137 passengers and crew members were evacuated from the aircraft and slid down the 787's emergency slides.
Boeing's lithium-ion batteries are made by Kyoto, Japan-based GS Yuasa Corp.
"The entire Boeing team deeply regrets the impact that recent events have had on our customers and their passengers," Boeing said. "We are doing all we can to reach a resolution and begin again to meet their expectations."
ALSO:
Boeing defends using lithium-ion batteries in 787 Dreamliner jet
Airline says Boeing 787 grounding will affect 100,000 passengers
NTSB traces Boeing 787 Dreamliner fire to battery cell, but questions remain
Sign up for the California Politics newsletter to get exclusive analysis from our reporters.
You may occasionally receive promotional content from the Los Angeles Times.