Invention targets germs on planes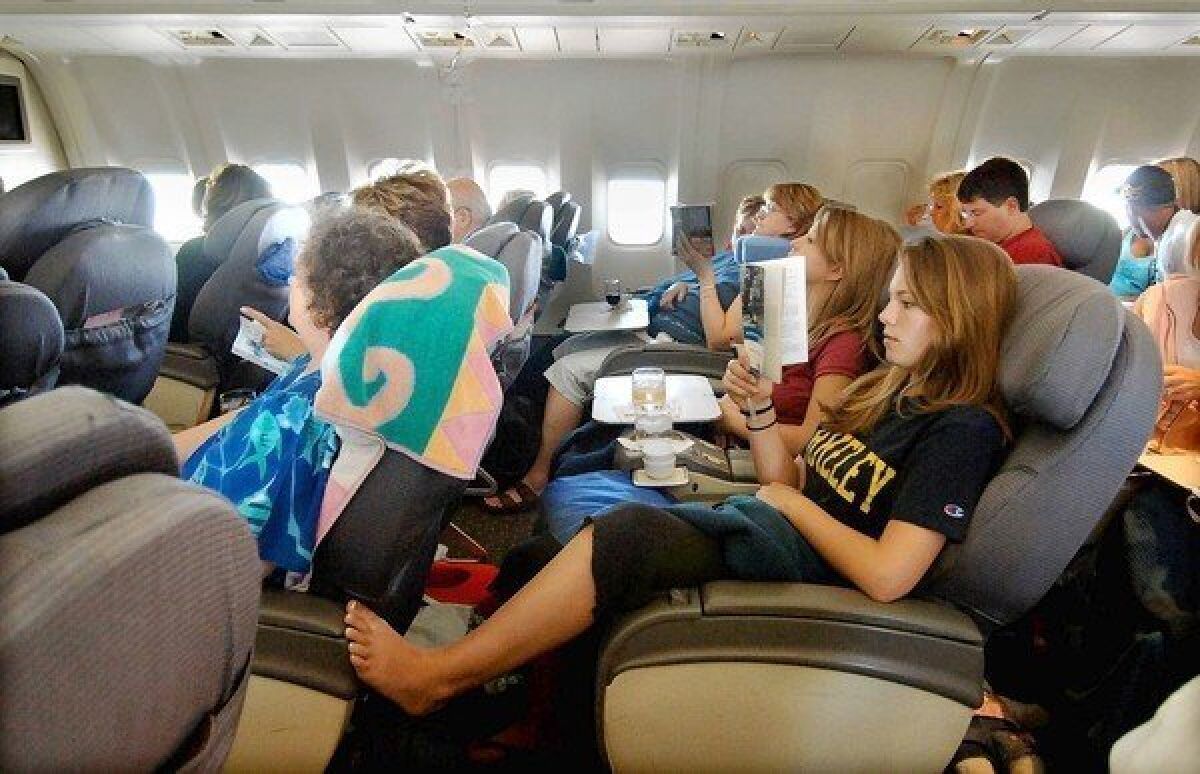 If you worry about picking up a funky bacteria on your next airplane trip, fear not: the GermFalcon is on the way.
GermFalcon, an idea that was unveiled last month at the American Institute of Aeronautics and Astronautics conference in Los Angeles, looks like an airplane snack cart with retractable arms that stretch out over the airplane seats.
Built into the arms are ultraviolet lights, which the GermFalcon shines on the plane's seats while it rolls down the aisle. The UVC light is designed to kill 99.9% of all surface germs.
Arthur Kreitenberg, an orthopedic surgeon who invented the GermFalcon, said he got the idea after hearing about a study that found flight attendants are at higher risk of getting ill than other workers because of the time they spend in the cabin of a plane.
"It's a technology that is already being used in hospitals," said Kreitenberg, who already has a patent on a device that sterilizes sports balls called the GermNinja.
A prototype of the GermFalcon has been built by summer interns working at an electronics manufacturer in Santa Ana but no airline has yet committed to the device, he said.
ALSO:
At Ryanair, change is on the way
For online hotel reviews, the more the merrier