Model Erin Wasson sells bohemian retreat in Venice for $3.15 million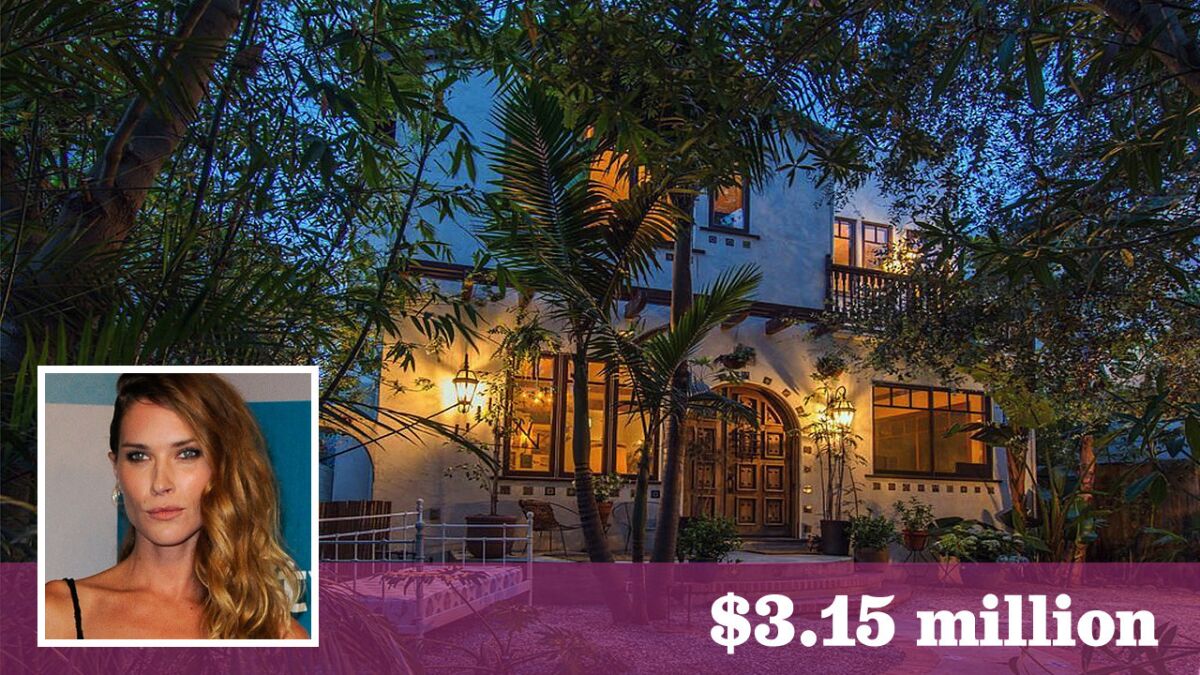 Erin Wasson is off to her next runway. The model, who has graced the cover of Vogue, Elle and Esquire, has sold her artsy Venice home for $3.15 million.
Located about a mile off the beach, the five-bedroom, four-bathroom house possesses all the flair of its former owner.
Interior features include 10-foot ceilings and hardwood floors, while Spanish tile adds flair both inside and and out. In the kitchen, large windows overlook the curvy brick walkway and garden.
The master suite has a private balcony overlookingAbbot Kinney and, of course, a walk-in closet. The connected bathroom's blue-and-green color palette resembles Van Gogh's "The Starry Night".
The 3,004-square-foot space also includes two studio apartments above the two-car garage.
Sally Forster Jones of John Aaroe Group held the listing. Tiffany Rochelle of Halton Pardee and Partners represented the buyer.
The Venice home has a knack for attracting celebrities. Filmmaker Gigi Gaston, who wrote the screenplays for "Like a Lady" and "Mockingbird," is another former owner.
In addition to her magazine covers, Wasson, 35, has walked runways for Givenchy, Alexander Wang and Calvin Klein during her career. She also appeared in advertising campaigns for Gucci, Michael Kors, Chanel and Hugo Boss.
She bought the house four years ago for $2.725 million, public records show.
---