Did LeBron James tip his L.A. arrival through real estate?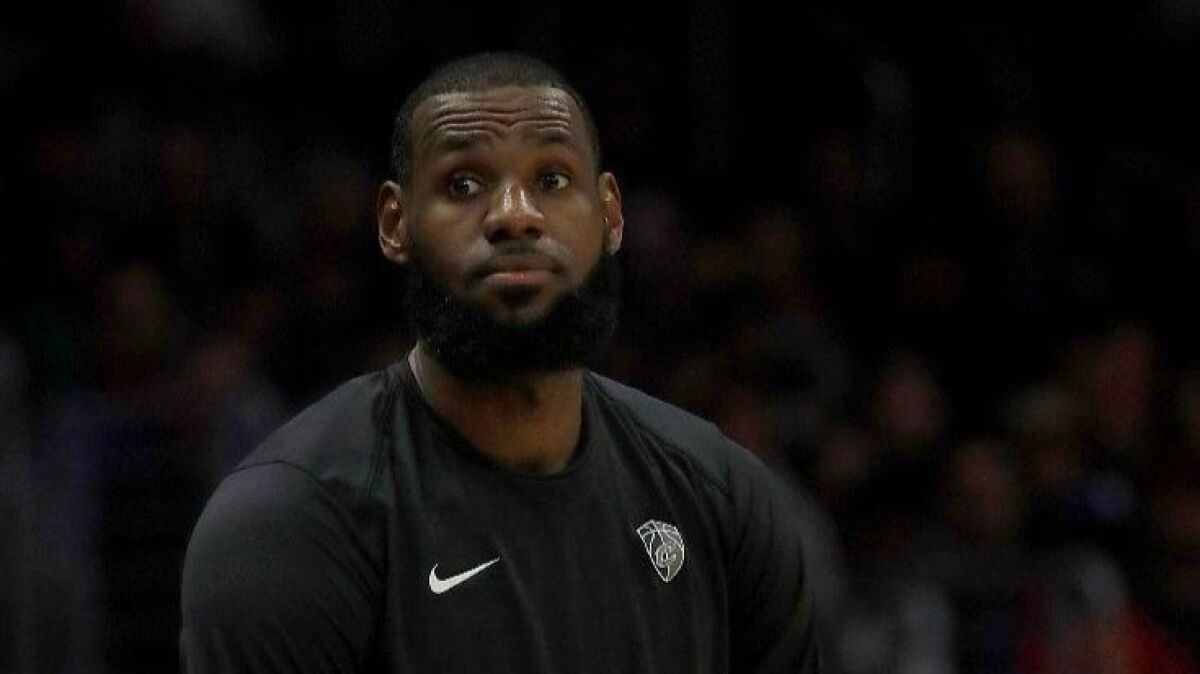 The Los Angeles Lakers finally reeled in its prized free agent over the weekend when four-time league MVP LeBron James agreed to a four-year deal with the team.
The addition of James, who leaves behind his hometown Cleveland Cavaliers, is a major coup for the Lakers, but should it come as a huge surprise? Not if you consider his business and real estate ties to the L.A. area.
Some began to predict that James would eventually land in Los Angeles in 2015 after the basketball superstar's production company SpringHill Entertainment inked a deal with a Burbank studio to create television, film and other digital content. The company has since built up a strong portfolio of projects, including the Disney series "Becoming," an upcoming "House Party" reboot and a rumored "Space Jam" sequel starring James.
The arrival of SpringHill wasn't the only one that year. Months after the production company set up shop, James purchased his first home in the area, paying about $21 million for a gated estate in Brentwood.
The Traditional-style home, designed by Ken Ungar, was built in 2011 and has six bedrooms, eight bathrooms and nearly 9,500 square feet of living space. Lawn and a swimming pool and a semi-circular spa/fountain make up the grounds.
Many basketball players own real estate in Los Angeles and spend the off-season there, but James appeared to double down on the area in December when he bought a second home in Brentwood for $23 million.
Sitting up from the street, with city-to-ocean views, the 15,846-square-foot home is furnished with an elevator, a home theater and a custom kitchen with a La Cornue range. A lower level was designed for entertaining and holds a home theater, wine cellar, cigar room and onyx-lined wet bar.
The second house has a total of eight bedrooms and 9.5 bathrooms. A spa with a steam room, sauna and massage room are among other features.
Similar to James' own purchases and investments, those of his inner circle also offered clues. One by one, his closest advisors and friends have joined the 14-time all-star out West.
Two years ago, Rich Paul, a longtime friend and agent to James, bought a newly built house in the Beverly Grove area for $3.47 million. James' business manager, Maverick Carter, also owns a home in the Hollywood Hills, which he recently put on the market for $4.695 million.
Now that he has settled on a home base for the next four years, the next question is whether his two Brentwood estates will be enough home for the King.
In Akron, Ohio, his hometown, James resides in a massive 30,000-square-foot mansion that has six bedrooms and 11 bathrooms, according to Busted Coverage. The property, which reportedly boasts a two-lane bowling alley and a casino, is two to three times as large than either of his Brentwood properties and has more square footage than both homes combined.
In other words, perhaps L.A.'s top real estate agents should get ready to bring their A-game.
Twitter: @LATHotProperty
---