Tennis star Serena Williams sells Bel-Air estate for $8.1 million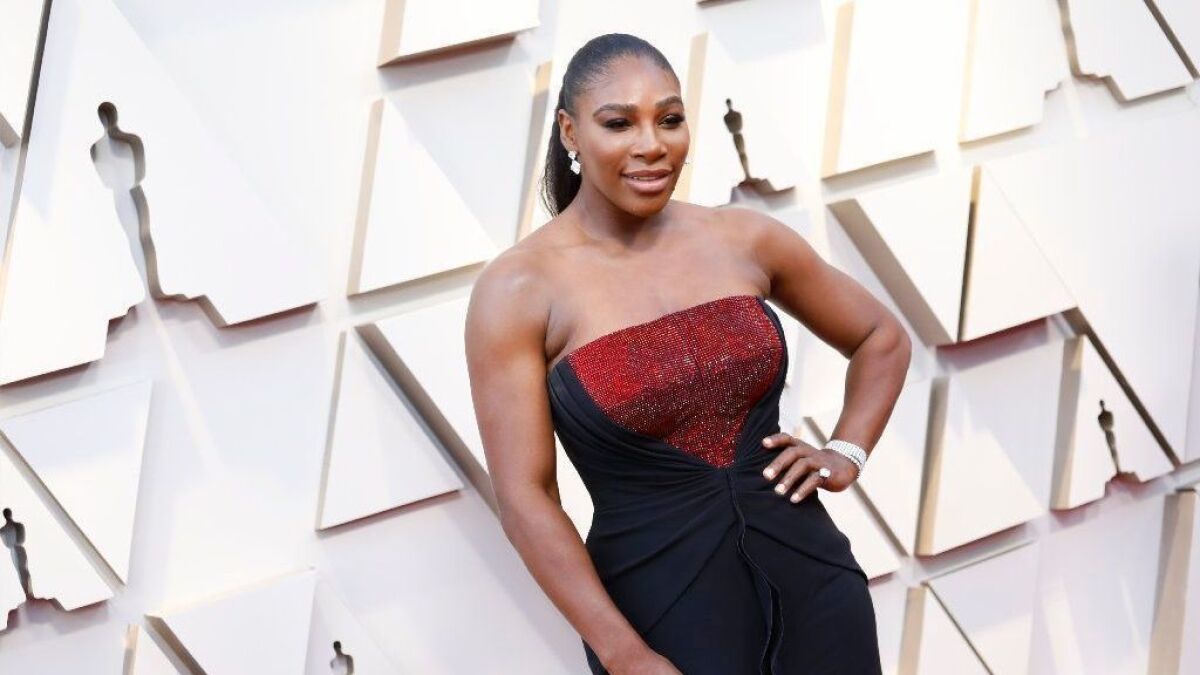 Tennis star Serena Williams has finished a match in Bel-Air, selling her home of more than a decade for $8.1 million.
The sale was hardly a quick set for the decorated tennis pro, who now resides in another Westside neighborhood. Records show the house first came up for sale in late 2017 for $11.995 million. More recently, it was listed for $9.995 million.
Set on a roomy lot of nearly three acres, the 1935-built house has six bedrooms, seven bathrooms and 6,100 square feet of living space.
High ceilings, marble and hardwood floors and a full-service hair salon are among features of note. A curving wall of clerestories and French doors line the living room, bringing in leafy views. Nearby is an executive office/study and a wet bar, both finished in dark wood.
A lavish bathroom, a sitting area and dressing room comprise the multiroom master suite.
Outside, the tree-lined estate has private walking trails that wind through the property. A secluded swimming pool, a pool house, gardens and covered patio space make up the grounds.
Gregory Piechota and Amit Lalji of Keller Williams Realty in Beverly Hills were the listing agents. Fred Bernstein of Westside Estate Agency represented the buyer.
Williams, 37, has held the top female tennis ranking for 319 weeks over the course of her illustrious career. In addition to seven Wimbledon titles, seven Australian Open titles, six U.S. Open titles and three French Open titles, she also has four Olympic gold medals.
neal.leitereg@latimes.com | Twitter: @LATHotProperty