Seth Rogen buys ranch in Hollywood Hills West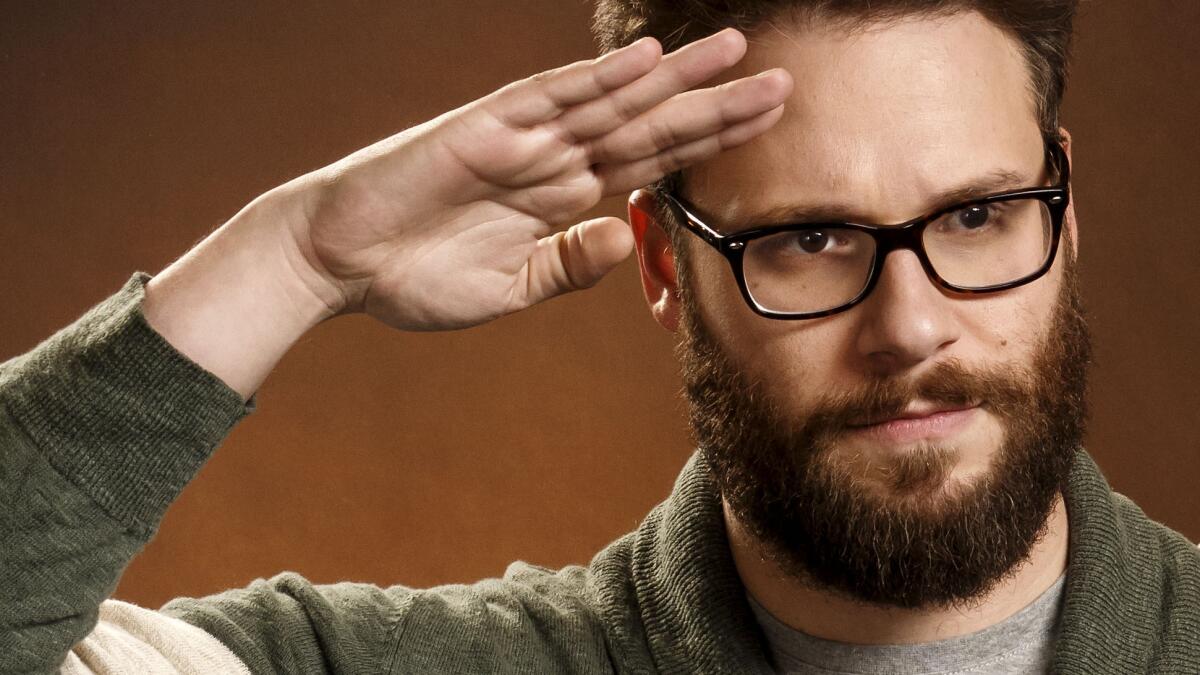 Comic actor Seth Rogen, who stars in the controversial comedy "The Interview" due out on Christmas, has bought a retreat in Hollywood Hills West in an off-market deal for close to $8 million.
The 10-acre ranch includes a one-story main house, a guesthouse, a sports court and a swimming pool. But perhaps the most striking amenity in this little pocket of wilderness is the natural waterfall. The grounds also feature two streams, mature trees and trails.
The wood-shingle-clad main house, built in 1955, has a living room with a flagstone fireplace, flagstone floors, a den, an updated kitchen, three bedrooms, three bathrooms and nearly 3,500 square feet of living space.
Rogen, 32, gained recognition on the TV series "Freaks and Geeks" (1999-2000) and has appeared in such films as "Superbad" (2007), "Pineapple Express" (2008) and "This Is the End" (2013).
He and "The Interview" costar James Franco suspended media interviews about the film this week in the wake of threats made against theaters that show the film. Some theaters have pulled the film from their holiday lineups.
The R-rated comedy is about an assassination attempt on North Korean leader Kim Jong Un. Hackers have made cyber attacks against Sony Pictures Entertainment, stealing and releasing confidential information.
The ranch property was leased out for $10,500 a month last year, Multiple Listing Service records show.
Brett Lawyer of Hilton & Hyland was the listing agent and Mary Brill of Coldwell Banker represented Rogen, according to agents not authorized to comment on the transaction.
Twitter: @LATHotProperty