Before & After: Couple use their DIY chops to open up their gloomy Craftsman
The DIY enthusiasts tore down some walls in the 1947 house to create a "tour through time."
(Gina Ferazzi / Los Angeles Times)
The DIY enthusiasts tore down some walls in the 1947 house to create a "tour through time."
(Gina Ferazzi / Los Angeles Times)
The DIY enthusiasts tore down some walls in the 1947 house to create a "tour through time."
(Gina Ferazzi / Los Angeles Times)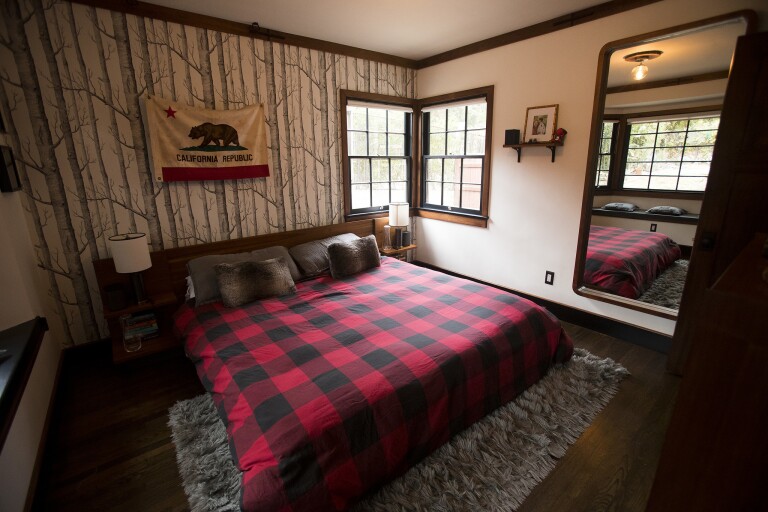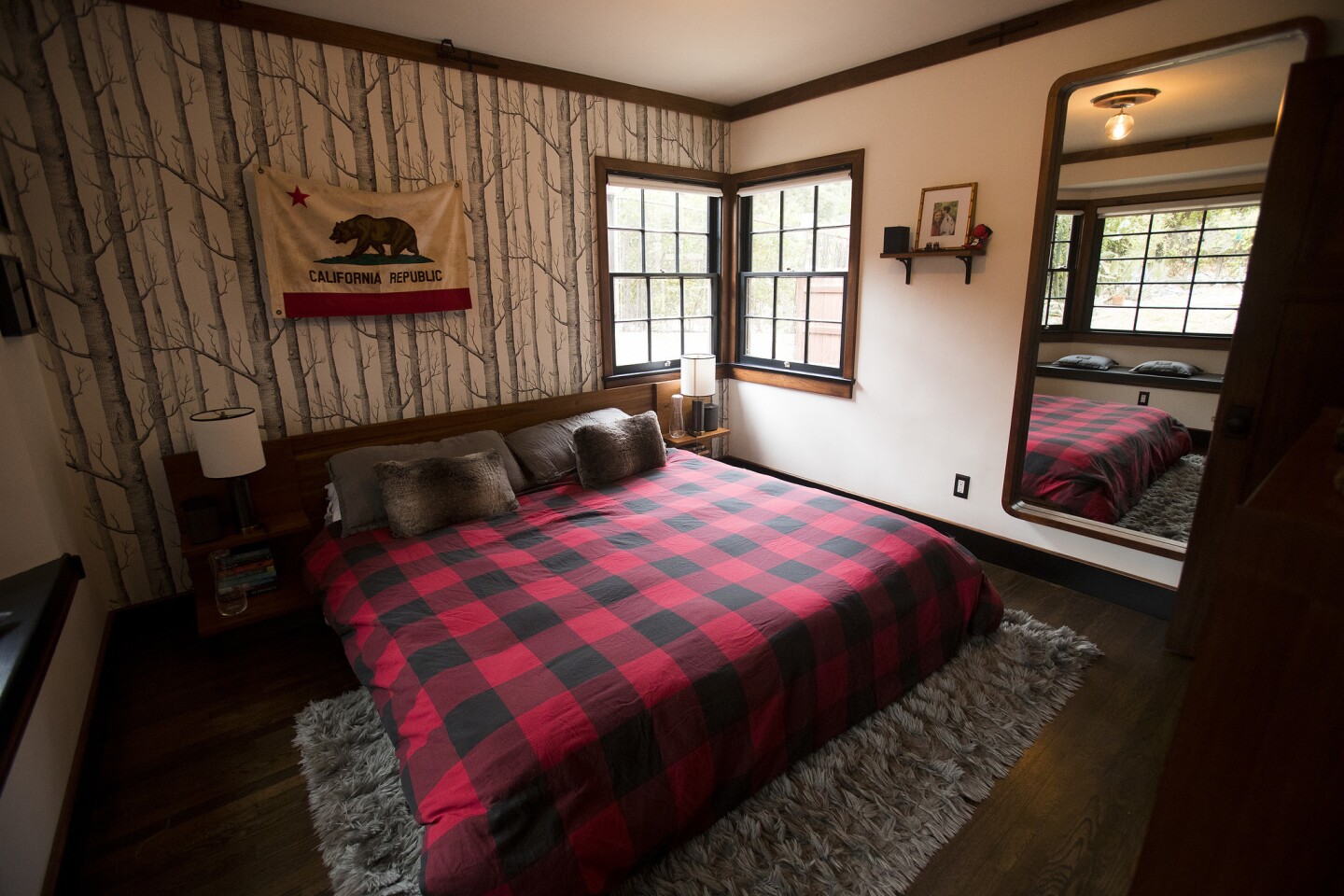 The DIY enthusiasts tore down some walls in the 1947 house to create a "tour through time."
(Gina Ferazzi / Los Angeles Times)
The DIY enthusiasts tore down some walls in the 1947 house to create a "tour through time."
(Gina Ferazzi / Los Angeles Times)
The DIY enthusiasts tore down some walls in the 1947 house to create a "tour through time."
(Gina Ferazzi / Los Angeles Times)
The DIY enthusiasts tore down some walls in the 1947 house to create a "tour through time."
(Courtesy of Matt Gourley and Amanda Lund)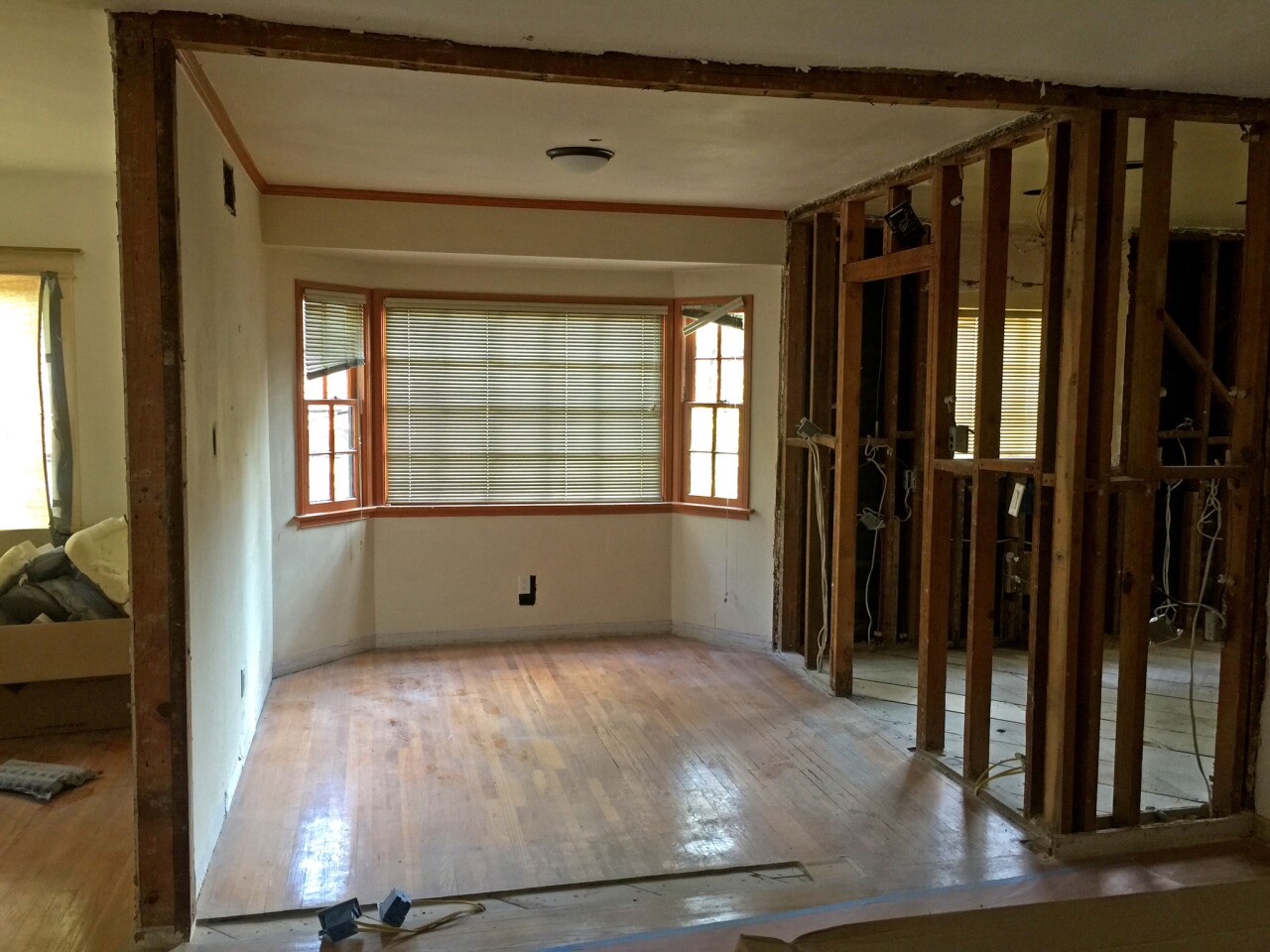 The DIY enthusiasts tore down some walls in the 1947 house to create a "tour through time."
(Courtesy of Matt Gourley and Amanda Lund)
The DIY enthusiasts tore down some walls in the 1947 house to create a "tour through time."
(Courtesy of Matt Gourley and Amanda Lund)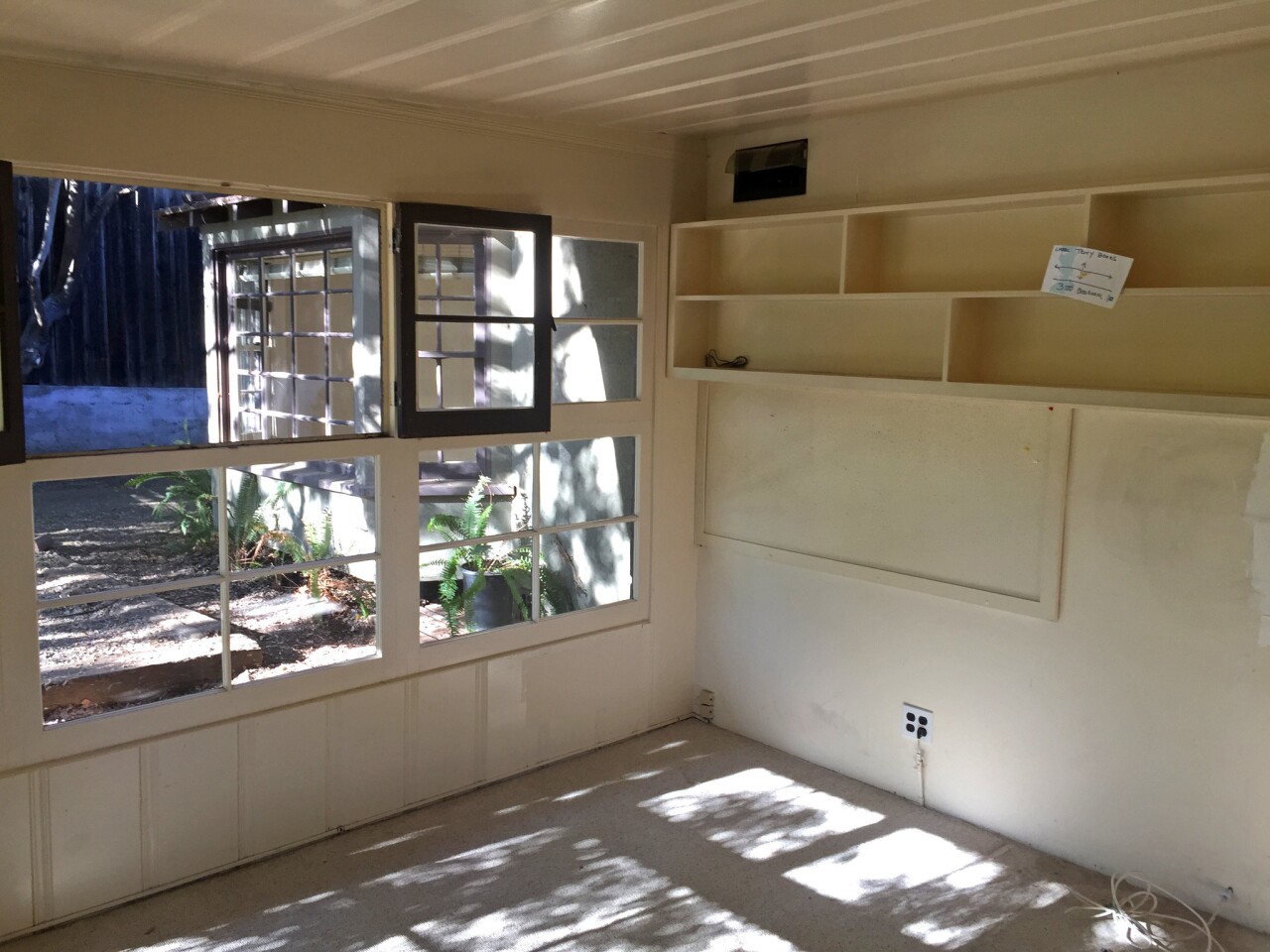 The DIY enthusiasts tore down some walls in the 1947 house to create a "tour through time."
(Courtesy of Matt Gourley and Amanda Lund)
The DIY enthusiasts tore down some walls in the 1947 house to create a "tour through time."
(Courtesy of Matt Gourley and Amanda Lund)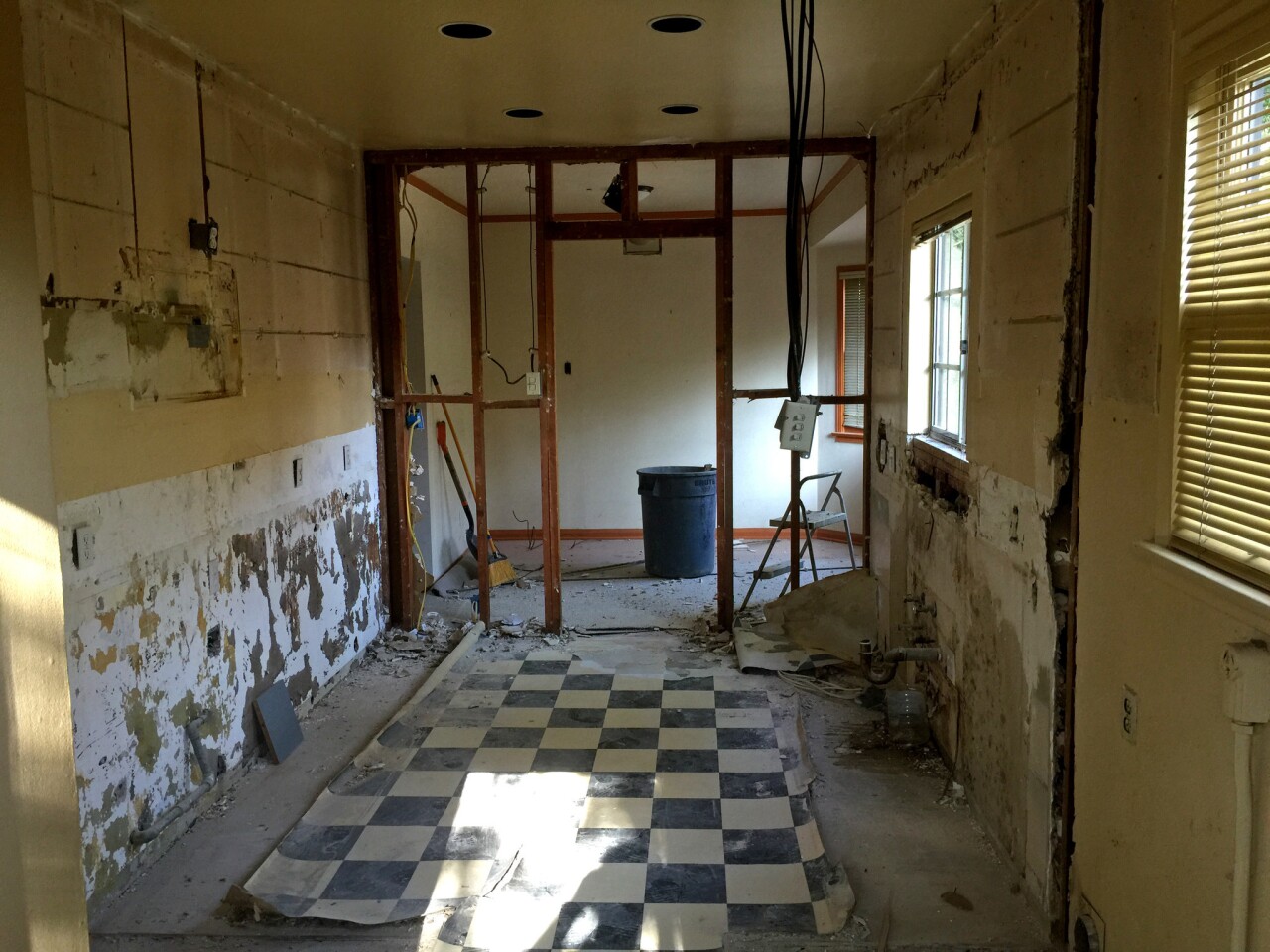 The DIY enthusiasts tore down some walls in the 1947 house to create a "tour through time."
(Courtesy of Matt Gourley and Amanda Lund)
Matt Gourley and Amanda Lund wanted their 1947 Craftsman house to feel like a curated time machine. Instead, it just felt old and bland.
The DIY enthusiasts, both actors and podcast hosts, saw the potential of their three-bedroom Pasadena home when they purchased it in 2015.
But the load-bearing walls and small doorways allowed little light to pass through and made the 1,340-square-foot home feel dark and small. Oddities such as the tiny bathroom behind the kitchen — where the toilet and sink blocked the door from fully shutting — called for creativity.
Restoration was key for the couple, who envisioned a bright and spacious home filled with a sense of charm and history.
"We wanted to create something that would honor what it really was — a fusion of a Craftsman and midcentury home," Gourley said. "Like a tour through time."
Gourley and Lund dedicated two years to the project, spending $120,000.
Gourley began in the living room, where he tediously stripped, sanded and stained every wooden window frame, removing and replacing 72 glass panes in the process. His background in carpentry and set design came in handy: He put in wainscoting and molding himself.
Lund was away working in Atlanta during this stage of the renovation. But Gourley still relied on her to choose the paint color — he is slightly colorblind.
"I felt like Bill Murray in 'Lost in Translation,' choosing paint samples from the hotel," Lund said.
The room is now populated with historical relics, including a chair from Ronald and Nancy Reagan's Pacific Palisades mansion.
The next major overhaul was opening up the space between the lounge, dining room and kitchen. The couple worked with Preferred Builders to create a supportive beam in the attic, allowing them to remove the load-bearing walls that separated the three rooms.
The kitchen was transformed into a cheerful, galley-style space with a large window, herringbone floor tiles, open shelving and light streaming through a glass door.
A miniature, triangular corner sink and toilet replaced the original, oversized appliances in the kitchen bathroom.
The lounge, modeled after an English pub, is draped in forest-green and beige plaid wallpaper by Astek, custom-milled Alder arches and wainscoting, and a $1,200 leather-tufted door designed by Lanzetti Upholstery and inspired by James Bond.
"It's a bold direction, but we really like it," said Lund. "We have our coffee there every morning."
The master bathroom lacked storage space and had a single pedestal sink and a Japanese soaking tub with no shower function. The couple moved the doorway a foot laterally, installed an oak vanity with double faucets and replaced the tub with an enclosed bath-and-shower unit lined with subway tile.
In the master bedroom, Gourley restored and replaced the window trim, upper molding and baseboards with stained mahogany. The room's woodland vibe is accentuated with the birch pattern on the Cole and Son's wallpaper.
The couple added their own touches to their respective offices.
Lund's features a vintage rosewood coffee table, bar cart and nesting side table set with brass and copper inlays. The walls are adorned with cork-textured floral and geometric wallpaper and prints from the 1960s.
Gourley's office, originally an enclosed exterior patio tacked on in the 1960s, was inspired by the Vandamm house in the 1959 Alfred Hitchcock film "North by Northwest." Granite ledge stones by ACR Stone Group were added to set a Cold War mood.
"I love the look and am fascinated by the politics of the era," Gourley said of the space, which also serves as a podcast recording studio.
MORE FROM HOT PROPERTY
Green Day bassist Mike Dirnt gets in tune with a buyer in Newport Beach
'House of Cards' actress Molly Parker puts Echo Park bungalow up for sale
'It's Always Sunny' stars Rob McElhenney and Kaitlin Olson list in Sherman Oaks
---
Inside the homes of the rich and famous.
Glimpse their lives and latest real estate deals in our weekly newsletter.
You may occasionally receive promotional content from the Los Angeles Times.