L.A.'s swanky apartments offer Botox, Bentleys and more to compete for new residents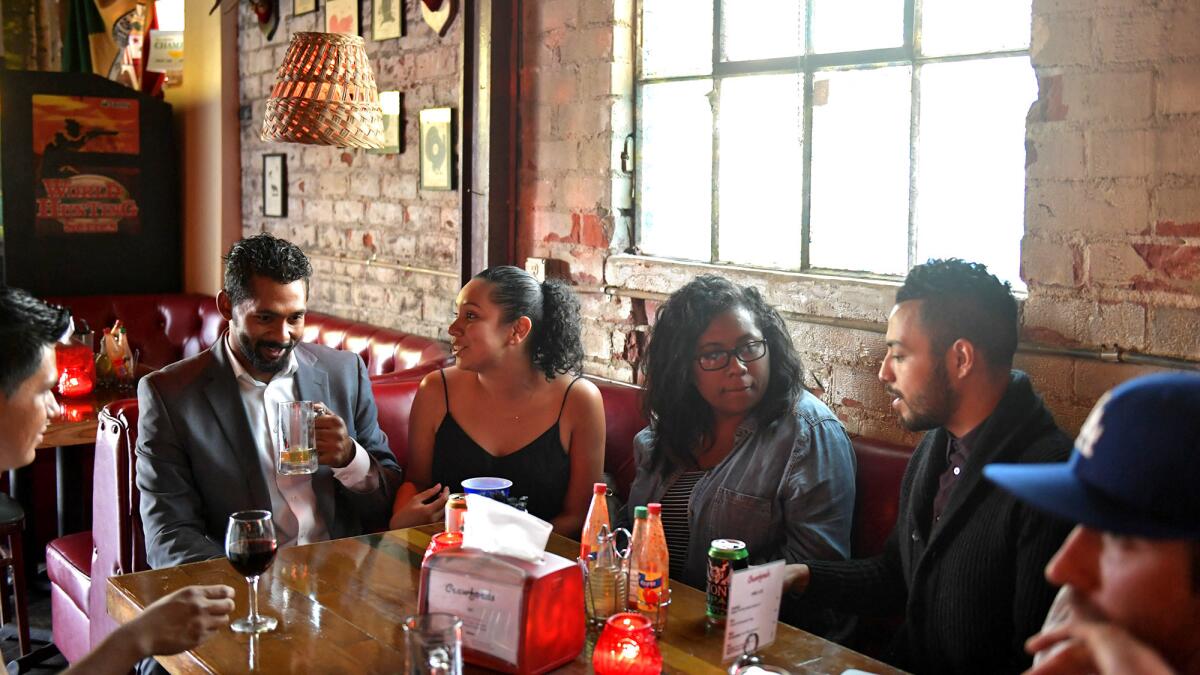 Amenities at some high-end residential buildings in Los Angeles are so plentiful — yoga classes, movie nights, mixers in the lobby — that it can be tempting for residents to never leave the building.
But concierges at condominiums and apartments are determined to get inhabitants out of their comfort zones with off-site excursions. It's an evolution of the traditional concierge duties such as receiving packages, arranging for a dog-sitter and making restaurant reservations. The more upscale the building, the more exclusive the events.

For the record:
6:00 p.m. Sept. 22, 2016
An earlier version of this article said that The Century is considering offering private tours of the Broad museum led by a Broad family member. There are no plans for a Broad family member to lead the tours.
At HoM, an apartment complex in Silver Lake where rentals start at about $1,800, some 70 residents gathered a few months ago to make sandwiches before piling into a convoy of cars to distribute them to the homeless. On another morning, a group hiked up the nearby Micheltorena Stairs. They also assemble on occasional evenings to have drinks at a local bar. A building rep always tags along, playing the part of chaperone and host.
"We're big on getting our residents into the community," said Salvador Yanez, who organizes off-site events for HoM residents. "We want them to know their surroundings and see all the cool things they can do locally."
Ten Thousand, a tower in Beverly Hills with units starting at $8,500 a month, won't be move-in ready till later this year, but its team of concierges is already "crafting experiences" off-site, said Roman Speron, the regional manager of developer Crescent Heights.
Ten Thousand is creating buzz for its over-the-top offerings, which include a wellness room where residents can bring in their aestheticians to give them Botox and other injectables. And a chauffeur-driven Rolls-Royce, Bentley and Escalade are available to shuttle residents to locations up to three miles away.
Speron said that upcoming out-of-building events will include special menus at chefs' tables in gourmet restaurants as well as private visits to museums and galleries.
"For a long time, buildings have been built in a way to encourage activities within them," Speron said. "Now we're going beyond that."
The Century, a 6-year-old building in the Westwood/Century City area, has recently begun exploring group events outside the building for homeowners.
"We're figuring out what kind of activities our homeowners would want," said Stacy Gerowitz, the executive director of the building, where a current listing is priced at more than $12.5 million. "They would have to be exclusive experiences."
On the drawing board are plans for a private tour of the Broad museum; homeowners would be chauffeured there together by luxury bus.
"It's a matter of judging just how social our residents want to be," Gerowitz said.
For the most part, management tries to absorb the costs of some of these endeavors, sometimes striking sponsorship deals with bars and restaurants, or at least offering them at a hefty discount to residents.
The nature of the events is largely determined by the demographic of the building; at the Camden in Hollywood, where studios start at around $2,000 a month and many residents are millennials who work in entertainment, get-togethers might include a game at Staples Center or a pub crawl.
Dennis Hsii, 38, a real estate broker who bought a three-bedroom condominium in Playa Vista two years ago, said his building's social activities have been "really good" for him and his wife and their baby.
"It factored into our decision to purchase here," he said. "We get to meet our neighbors with babies the same age; we see them at softball on Saturdays and the farmers market."
And in an on-the-go city like Los Angeles, where everybody always seems too busy to meet the neighbor in 6A, such events can make a big residential building feel more like home.
"If it wasn't for these events," said 25-year-old HoM resident Denise Gaviria, "I don't think I'd talk to anybody in the building."