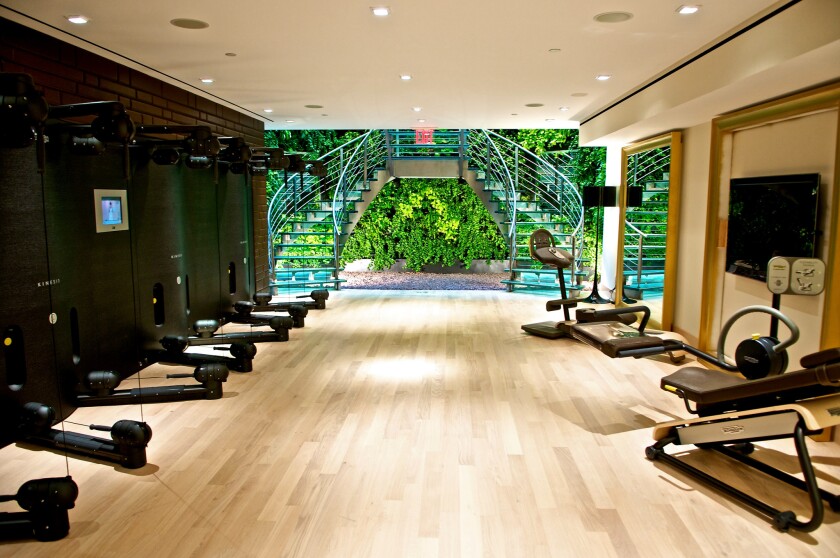 Avoiding exercise is easy when workout classes are expensive and the gym seems too far away.
But excuses lose their weight when there's a full fitness center a few steps from your bedroom or kitchen.
Home gyms are popping up in more properties as celebrities and other well-heeled fitness buffs incorporate treadmills, ballet barres and even rock-climbing walls into their residences. Some are linking their workout machinery and gym electronics to connected home systems so that they can better track their physical performance.
Sure beats stashing a few dumbbells and a yoga mat under the bed.
"Awareness of health is growing very fast," said Nerio Alessandri, founder of Italian fitness equipment and wellness company Technogym. "Thirty, 40, years ago, home gyms were considered kind of a luxury, but today, the luxury is health."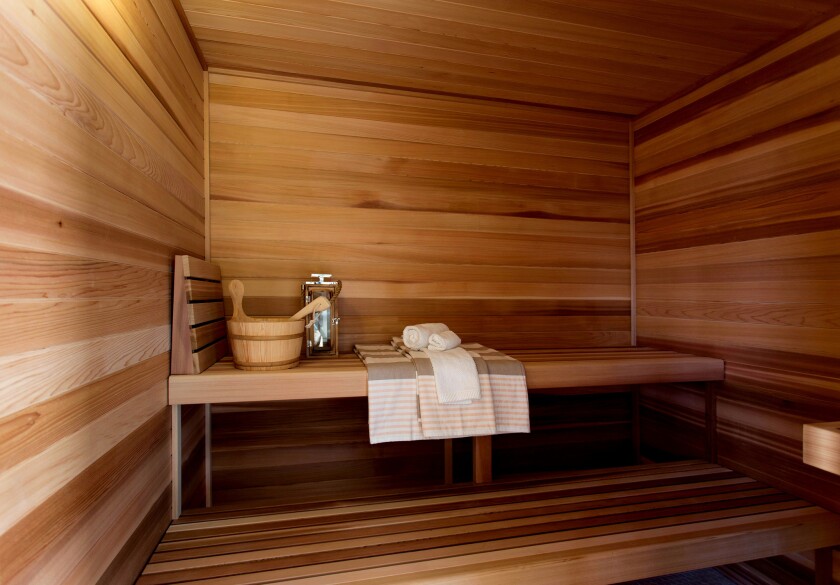 Looking to buff up away from prying eyes, homeowners such as director Michael Bay have residential gyms with floor-to-ceiling windows that look out onto spectacular hillside views. Designer Lynda Murray, who dreamed up Bay's sleek Bel-Air gym, has also drafted home fitness centers with swaths of mirrors, modernist saunas and colorful dumbbells matched to the Pop Art on the walls.
Actor Chris Hemsworth's Malibu pad — currently on the market for $6.5 million — features a three-car garage redone to house his extensive collection of exercise equipment, which includes a punching bag, a treadmill and stationary bikes.
But home gyms aren't just for Hollywood heavyweights.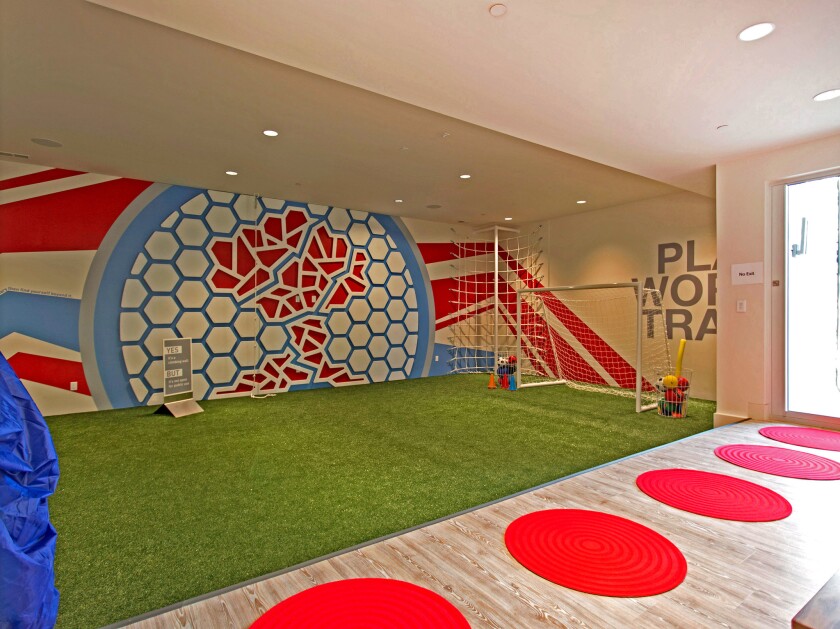 In the foothills of the Wasatch Mountains in Utah, in a tech-centric region known as Silicon Slopes, the Summit Creek housing development includes a concept home with an indoor soccer field covered in AstroTurf. The $2.95-million property also includes a mounted climbing net that can hold 300 pounds; a private swimming pool; and a full exercise room in the basement.
Home gyms are still a rarity among homes for sale. In the last three years, a little more than 1% of listings nationwide advertised a "home gym," "workout room," "exercise room" or "fitness room," according to data from Trulia.
Technogym has been installing home fitness centers since 1983 and has equipped more than 200,000 residential properties with setups ranging from a single piece of equipment integrated into a room to extensive workout "ecosystems," Alessandri said. Clients can request gym designs customized for particular needs, such as weight loss, marathon training or diabetes management.
"Personalization is our mantra," he said. "We can go really high-tech with audiovisual and interactive elements, very classic or very natural and organic with wood and special materials."
Mark Harigian — who has been dubbed the "Architect of Anatomy" for the home gyms he's designed for Bill Gates, Madonna, Shaquille O'Neal, the sultan of Brunei and more — has installed custom projects for as much as $750,000.
Simply retaining his services costs $100,000. Some dumbbell sets — which Harigian makes in his El Monte machine shop out of American steel and can powder-coat in Pomona to his clients' specifications — cost $30,000. He once also crafted a pair of even more expensive dumbbells in 12-karat gold.
He has his weight stacks specially laser-cut and leather padding upholstered to match his customers' bodies. Often, he'll incorporate mementos or artwork into his gym designs, such as appropriating vintage Coca-Cola dispensers as water coolers.
"Clients want everything in their homes — they want it be all-inclusive, their sanctuary," Harigian said. "And if they're going to invest a fortune in a theater room or put a lot of money into a kitchen, why wouldn't they want to have the best workout environment as well?"
Once, he constructed a stream running through a client's Beverly Hills home that could accommodate a full-sized kayak. Another client in Calabasas asked for a gym equipped with tennis, volleyball, golf and rock-climbing facilities — three floors underground.
One project involved building exercise machines — such as a lat pull-down apparatus — directly into the walls so that only the functional pieces were visible.
"It looks futuristic — like art," Harigian said. "I sometimes visit homes where every room is like Architectural Digest, except for the gym, so of course people wouldn't want to go in there. I make it beautiful."
But staying active at home doesn't have to be an exercise in elitism.
Have a spare closet? Hang a punching bag. Put some foam tiles down in the bedroom to form a weights section. Spring for a low-cost treadmill, a stationary bicycle or a pull-up bar from a sports store or general goods retailer. And mount a full-length mirror to keep motivated.
MORE FROM HOT PROPERTY
Beach retreat at Malibu Bay Club includes breaker views
City Council rejects landmark status for Bob Hope estate in Toluca Lake
NFL quarterback Colin Kaepernick gets his price and more in Bay Area home sale
---