Jamie McCourt asking $65 million for Westside mansion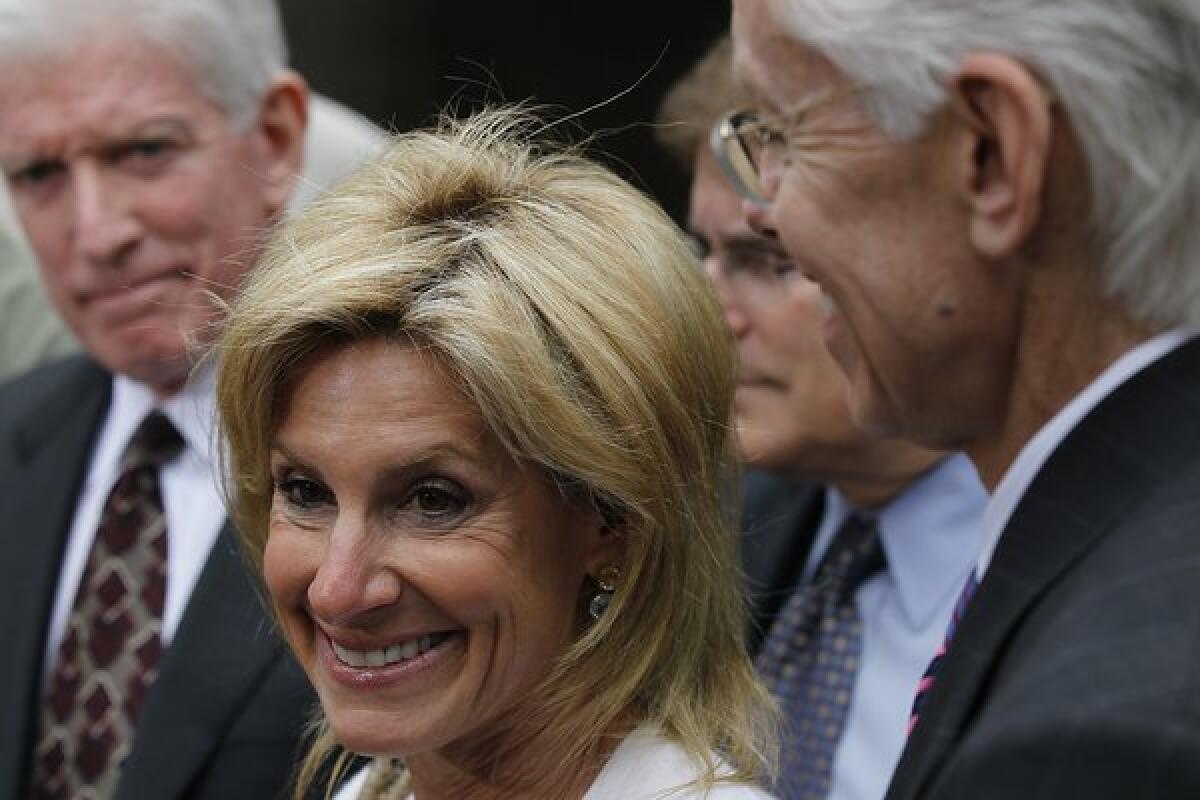 Could it be time to get out of Dodge? Former Dodgers Chief Executive Jamie McCourt is quietly offering her Westside estate at $65 million.
The Palladian-style villa, which is not in the Multiple Listing Service, was marketed as having 20,000 square feet of living space when she and ex-husband Frank McCourt bought the property in 2004 for about $25 million. Also on the 2.6-acre site then were two guesthouses, a tennis court and an outdoor swimming pool. She has since added a subterranean indoor pool.
Built in 1990 and redone in 2000, the house featured six bedrooms, 10 bathrooms, a sound studio, a wine cellar and a projection room when she made the purchase.
Jamie McCourt, 59, also owns two adjacent homes in Malibu. The 5,500-square-foot John Lautner-designed Segel residence, bought in 2007 for $27 million, and a smaller house next to it, purchased soon after for $19 million.
ALSO:
Cher lists contemporary house in Venice for $1.9 million
Actor Neal McDonough lists Windsor Square home at $2.9 million
Sharon and Ozzy Osbourne sell Hidden Hills manse for $11.5 million