Chinese drive surge in foreign home-buying in U.S., Southern California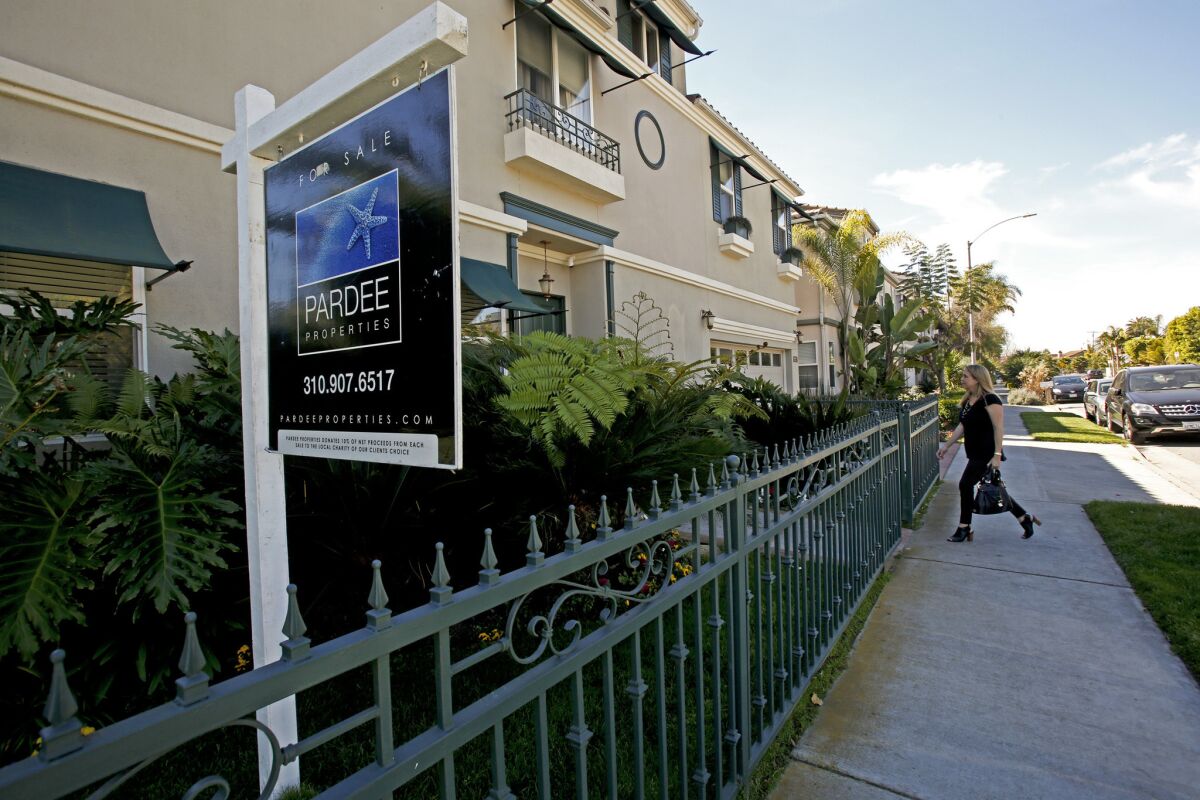 Real estate sales to foreign buyers and new immigrants surged to new highs in the last year, according to a study released Tuesday by the National Assn. of Realtors, with the Southland being a prime destination.
Overseas buyers and newcomers to the U.S. accounted for $92 billion in home sales in the 12 months ending in March, NAR said. That's up 35% from the prior 12-month period, and higher than the previous record of $82.5 billion set in 2012. These buyers made up roughly 7% of all U.S. home sales, by dollar value.
The increase was fueled by a 50% jump in activity from Chinese buyers, who bought $22 billion worth of U.S. real estate last year. Experts say many Chinese buyers see U.S. real estate as a better investment opportunity than is often available in China, and in some cases as a safe haven for cash. Many also buy homes here to put their children in U.S. schools.
And Chinese buyers, in particular, have an eye for Southern California. Los Angeles and Irvine were two of their top three destinations, according to the survey, with San Francisco ranking second. Chinese buyers have long been a factor in some parts of Southern California, particularly the San Gabriel Valley; as more come here, they're spreading to new areas as well.
Los Angeles is the top choice for buyers of several other nationalities, too, according to data tracking searches of Realtor.com. Buyers from India, the United Kingdom, Australia, Ireland and Russia were also most likely to search here. For Mexican buyers, San Diego was the top choice.
The Realtors Assn. said it expects foreign interest in U.S. real estate will continue to grow as the economy grows ever more global.
"We live in an international marketplace, so while all real estate is local, that does not mean that all property buyers are," said NAR president Steve Brown. "Foreign buyers are being enticed to U.S. real estate because of what they recognize as attractive prices, economic stability and an incredible opportunity for investment in their future."
Keep an eye on housing and real estate in Southern California. Follow me at @bytimlogan
---