Offbeat listing photos: Sell, Luci, sell
Luci landed a spot in the photos promoting a fly-in property for sale in Decatur,Texas.
(Estately.com)
The multipurpose ranch has been the site of fly-in parties.
(Estately.com)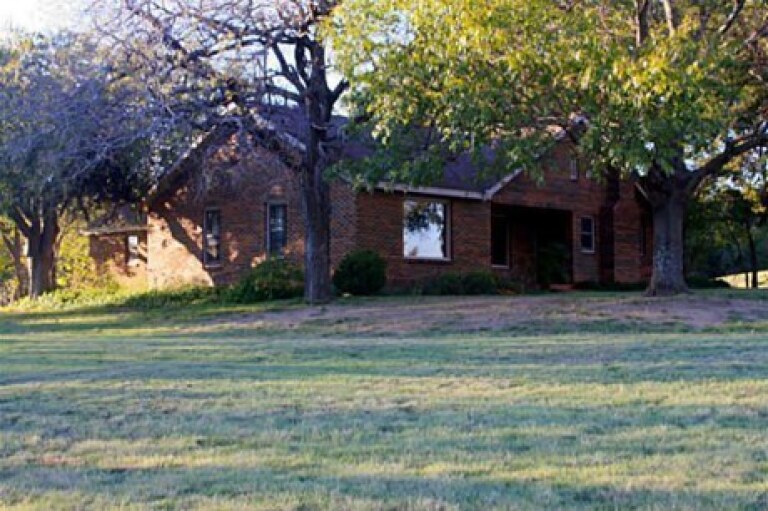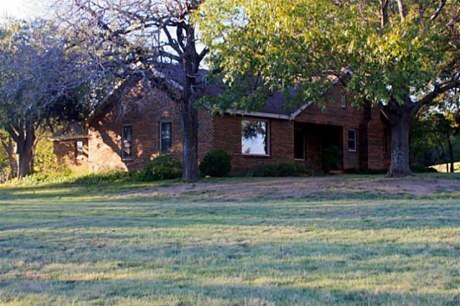 Listing details describe an "expanded vintage home."
(Estately.com)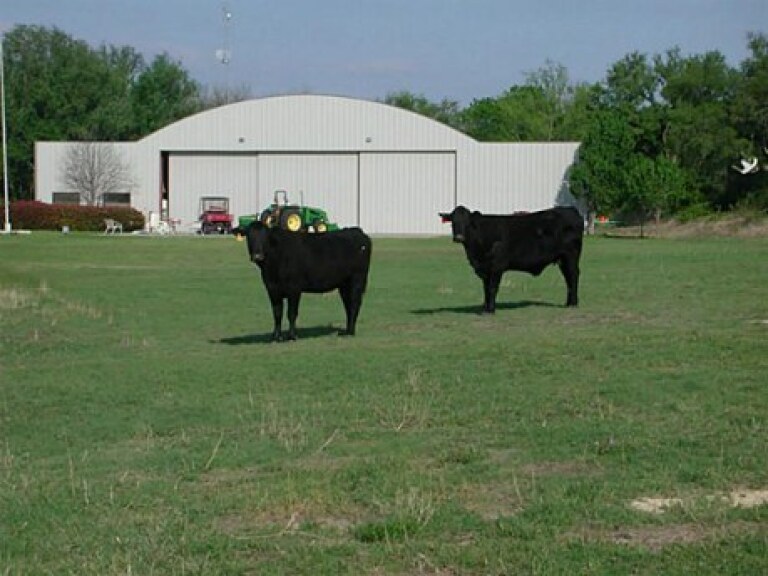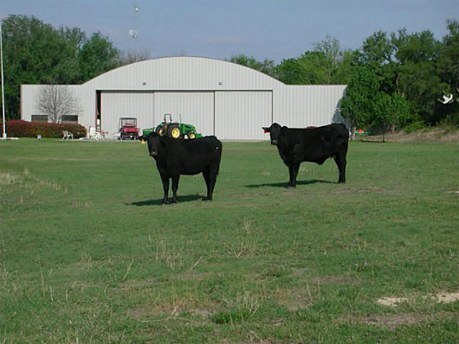 The property, which has two hangars, can also be used for livestock.
(Estatley.com )
Yes, Decatur gets all kinds of weather.
(Estately.com)
Luci, an American Kennel Club-registered German Shepherd, is enjoying 15 minutes of fame in an eye-catching listing photo for a 112-acre spread in Decatur, Texas.
The asking priced of $1.495 million does not include the golf-cart riding Luci or the P-15 Mustang sitting behind her in the hangar.
Luci shares the multipurpose property with a rescued male shepherd named Ruger. In addition to providing plenty of romping room for the pair, the acreage includes a two-bedroom, 2,100-square-foot home, an airfield with a grass airstrip, two hangars (one of which has living quarters), a horse barn, a shooting range, hay meadows and a creek.
The property owners, pilots who have a long association with general aviation and the warbird community, have hosted numerous fly-in parties at the home. They have had planes including a DC-3 and an F-86 in the backyard and even had a U.S. Army Parachute Team member (literally) drop in for one party.
Holly Thompson of Allie Beth Allman & Associates is the listing agent.
ALSO:
Builders offer up deluxe demonstration home
California's million-dollar home sales hit five-year high
Estate in Woodside, a Silicon Valley haven, sells for $117.5 million
---
Inside the homes of the rich and famous.
Glimpse their lives and latest real estate deals in our weekly newsletter.
You may occasionally receive promotional content from the Los Angeles Times.