Walmart will quit selling e-cigarettes as vape-related deaths rise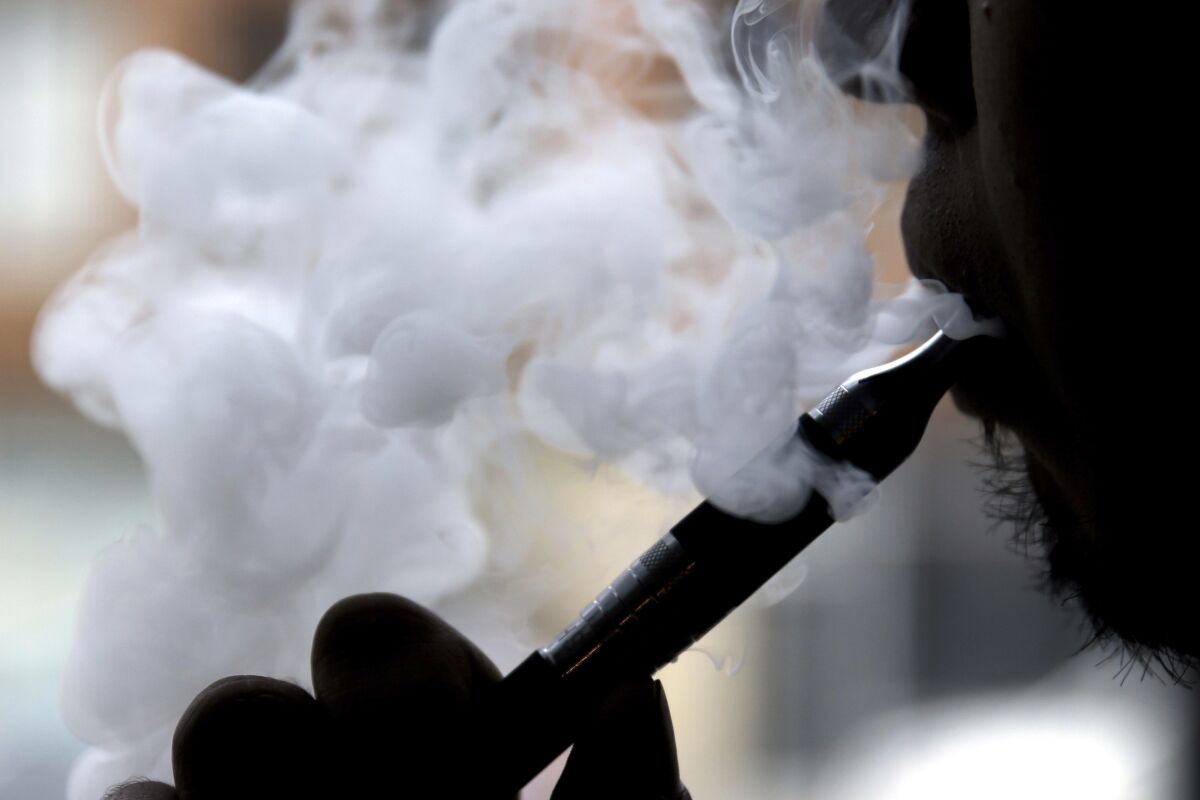 Walmart Inc. will stop selling e-cigarettes in its U.S. locations as the country grapples with a string of vaping-related deaths.
"Given the growing federal, state and local regulatory complexity and uncertainty regarding e-cigarettes, we plan to discontinue the sale of electronic nicotine delivery products at all Walmart and Sam's Club U.S. locations," it said in a statement. "We will complete our exit after selling through current inventory."
The decision comes after the Centers for Disease Control and Prevention said this week that 530 people have fallen ill from a mysterious vaping-related lung disease. Eight people have died, two of them in California. Officials still haven't determined a cause of the ailment, and there didn't appear to be one particular product or substance involved. Cases have been identified in 38 states.
The e-cigarette removal marks at least the third time this year that Walmart Chief Executive Doug McMillon has thrown his company's considerable heft behind a big issue. In June, he urged Congress to boost the national minimum wage, and he recently promised to stop selling bullets for assault-style weapons and requested that customers not openly carry firearms in the company's more than 4,700 U.S. stores.
Earlier this year, Walmart stopped selling cigarettes — including electronic ones — to people under 21. A representative said e-cigarettes are a "relatively small category overall" for the retailer.
Cases of the vaping-related lung disease have been reported most often in patients who had vaped products with THC, the key psychoactive ingredient in cannabis. But some had vaped both THC and nicotine, while a small number used nicotine devices alone.
Bootleggers mimicking popular legal vape brands are pairing replica packaging with untested, possibly dangerous cannabis oil.
There are signs the number of cases in the U.S. is climbing. On Friday, the New England Journal of Medicine published a letter from researchers at Boston Children's Hospital who identified 908 confirmed and suspected vaping-related lung injury cases. The CDC has been relying on a more conservative count.
Vaping has also been at the center of a growing controversy over what U.S. regulators have described as an epidemic of underage use. Last week, the Trump administration said it would take steps to remove almost all flavored e-cigarette products from the market, until and unless those products win approval from the Food and Drug Administration.
Convenience store giant Alimentation Couche-Tard Inc. — whose chains include Circle K — said this week that if policymakers take draconian measures against e-cigarettes, that could end up feeding the black market.
Walmart stock slipped 0.1% on Friday. Shares of Altria Group Inc., the Marlboro maker that invested in e-cigarette giant Juul Labs Inc. last year, faltered but then bounced back, closing with a gain of 1.7%.
Camouflaged vaping devices have teachers and parents struggling to monitor the usage of a product that has surged in popularity among high school-aged kids.
Michael R. Bloomberg, the founder and majority owner of Bloomberg News parent Bloomberg LP, has campaigned and given money in support of a ban on flavored e-cigarettes and tobacco.
---
Sign up for the California Politics newsletter to get exclusive analysis from our reporters.
You may occasionally receive promotional content from the Los Angeles Times.