Wall Street slips as Target stumbles and weighs on retailers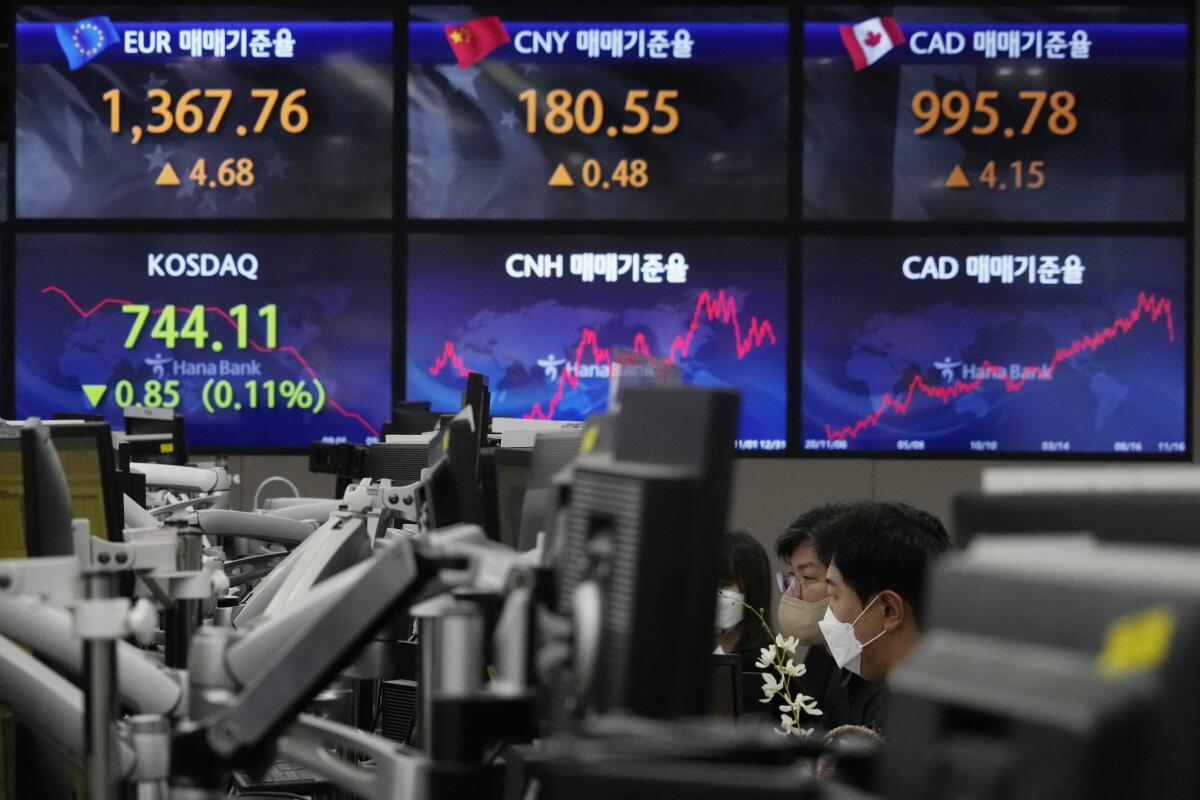 Retailers and technology companies led a broad slide for stocks Wednesday after a dismal financial report from Target overshadowed a positive retail sector report from the government.
The Standard & Poor's 500 index fell 0.8%, wiping out most of its gains from a day earlier. The Dow Jones industrial average fell 0.1%, and the Nasdaq composite lost 1.5%.
Discouraging quarterly updates from Target and other retailers put investors in a selling mood, despite a report showing that U.S. retail sales remained strong last month.
Target slumped 13.1% after cutting its forecasts for the holiday season following a surprisingly big drop in its third-quarter profits. The retailer also said its sales slowed sharply in recent weeks.
"I think the market might be saying the broader data that we have is OK, but what Target is saying is a little more forward-looking in terms of what they expect for the holiday season, and that might not be so good," said Willie Delwiche, investment strategist at All Star Charts.
Other retailers also helped drag the market lower. Advance Auto Parts fell 15.1% after reporting weak financial results. Best Buy slumped 8.6%. Macy's, which reports its financial results Thursday, fell 8.1%.
Big technology companies also fell. Chipmaker Micron Technology dropped 6.7% after announcing some production cuts because of weak demand. Nvidia fell 4.5%.
All told, the S&P 500 fell 32.94 points to 3,958.79. The Dow slid 39.09 points to 33,553.83. The tech-heavy Nasdaq dropped 174.75 points to 11,183.66.
Smaller company stocks also lost ground. The Russell 2000 index fell 36.04 points, or 1.9%, to 1,853.17.
Wall Street has been closely watching the latest economic updates, including reports that consumer and wholesale prices continue to cool.