Wall Street drifts higher, marking fourth winning week in a row for S&P 500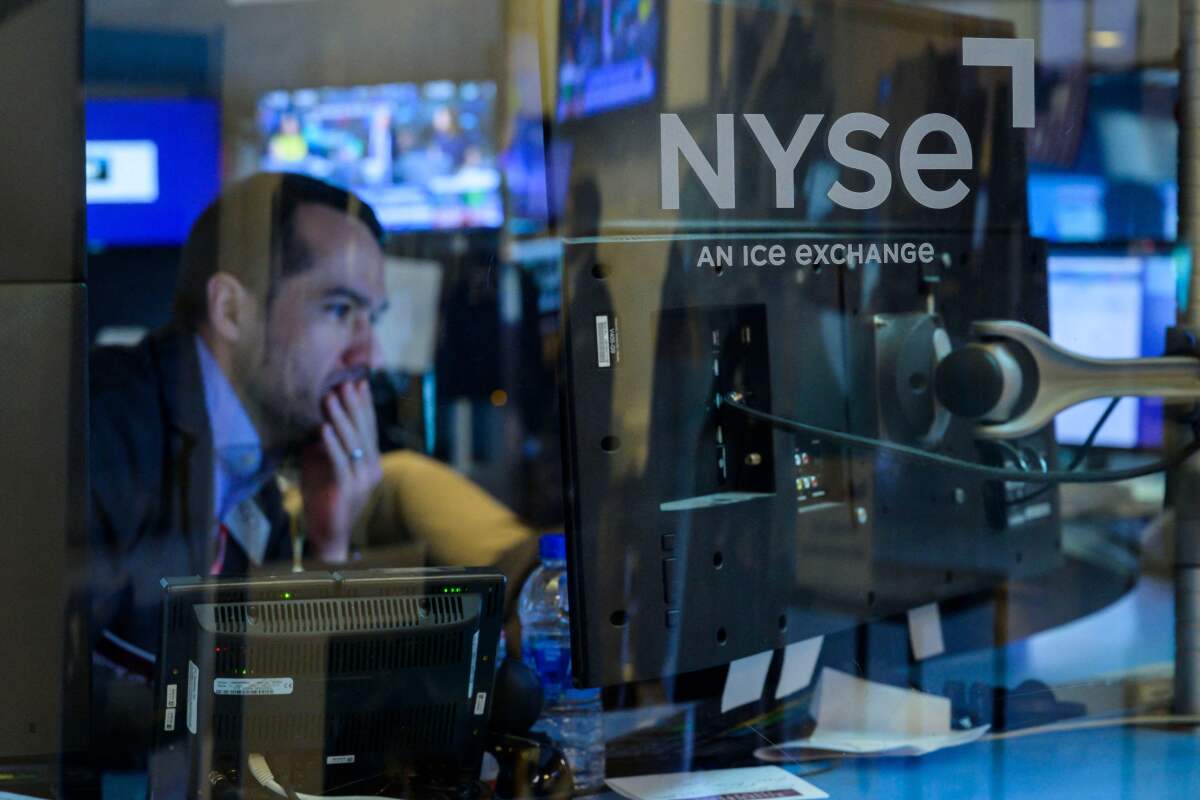 Stocks inched higher Friday to close out a listless week for Wall Street, as investors wait for next week's slate of potentially market-moving updates.
The Standard & Poor's 500 rose 4.93 points, or 0.1%, to 4,298.86 to cap its fourth straight winning week. The Dow Jones industrial average advanced 43.17 points, or 0.1%, to 33,876.78, and the Nasdaq composite gained 20.62 points, or 0.2%, to close at 13,259.14.
Tesla was at the front of the market, rallying 4.1% after announcing that General Motors electric vehicles will be able to use much of Tesla's extensive charging network beginning early next year. GM rose 1.1%.
Energy stocks fell along with the price of crude oil. Exxon Mobil slipped 0.7% and was one of the heavier weights on the market. Ski resort operator Vail Resorts dropped 7.1% after reporting weaker results for the latest quarter than analysts expected.
This week has been relatively quiet for markets, even with the benchmark S&P 500 gaining enough Thursday to close 20% above its October low, entering a new bull market. More movement is likely next week when the U.S. government releases the latest monthly updates on inflation at the consumer and wholesale levels. The Federal Reserve will also announce its latest move on interest rates.
Two years after Mark Zuckerberg bet his company on a virtual reality future, Apple in effect declared that vision dead with its announcement of a decidedly antisocial face computer.
So far, the economy has been able to avoid a recession even though the Fed has jacked rates up at a furious pace for more than a year in hopes of driving down inflation. The highest rates since 2007 have helped inflation come down some, but it's still above everyone's comfort level.
That means the big question on Wall Street is whether inflation will recede quickly enough for the Fed to take it easier on interest rates before the economy falls into a recession. A stronger-than-expected report on hiring last week raised hopes that the economy can slide through its troubles without a recession, but many other areas have already begun to crack.
Besides contributing to three high-profile U.S. banking failures since March, high interest rates have also caused the manufacturing industry to shrink for months. The banking industry's turmoil has also caused banks to make it tougher for customers to get loans, which adds more stress to the economy.
"I can't tell you precisely when this recession will come to roost, but it feels likes it's coming," said Amanda Agati, chief investment officer of PNC Asset Management Group. "And the market is not priced for it. I don't want to be dramatic and say a day of reckoning is coming, but there will be a wake-up call."
Agati is expecting only a modest recession, not a deeply painful one like the downturns following the 2007-08 financial crisis and the 2020 onset of the COVID-19 pandemic. But she is concerned by how high the stock market has climbed, driven in particular by just a small handful of stocks.
If rising prices are stressing your finances, here are some things you can do.
"This is the market thinking we're going to muddle along and then the Fed is going to get out of the driver's seat: The Fed is going to cut rates, and we're going to power into 2024," Agati said. "And I think that's awfully delusional."
She says rates could climb higher than Wall Street expects and stay high for longer than investors are forecasting because inflation has remained too stubbornly high.
The wide expectation among traders is that the Fed will hold interest rates steady at its meeting next week. If it does, that will be the first meeting where the Fed hasn't raised rates in more than a year. After that, the bet is that the Fed may raise rates one more time in July before going on hold or even cutting rates by the end of the year.
Elsewhere on Wall Street, Adobe rose 3.4%, adding to its 5% leap the day before, which followed its announcement of a new artificial intelligence offering for businesses. It joined a frenzy around AI that has sent a select group of stocks soaring, including a 165% surge for chipmaker Nvidia so far this year.
Proponents say AI will be the next revolution to remake the economy, while critics say it's inflating the next bubble.
ChatGPT and other new AI services benefit from a science fiction-infused marketing frenzy unlike anything in recent memory. There's more to fear here than killer robots.
In the bond market, the yield on the 10-year Treasury rose to 3.74% from 3.72% late Thursday. It helps set rates for mortgages and other important loans.
The two-year yield, which moves more on expectations for the Fed, rose to 4.62% from 4.52%.
AP writer Yuri Kageyama contributed to this report.